Savai'i residents embracing Palolo season
The Monday morning routine is a little bit different from the norm this time around for many Samoans.
On the big island of Savai'i, people woke up as early as 3.00am to put away their beddings and go out to sea, in the hope they can catch palolo. 
In Faletagaloa Safune in Savai'i, women and children joined the men and headed out to the sea, to catch as many palolo as they could. Others took boats and went out to deeper water to scoop up the sea worms.
The palolo delicacy is collected twice a year and it has emerged that there are a number of areas around Savai'i, where the delicacy can be caught. Those tasked with the challenging of extracting the sea worms are delighted. 
Millie Sauaso Moe, from Faletagaloa Safune was among the first people of Faletagaloa to make it to the shore, just as the sun was rising.
"I came as soon as my bucket was full," she told Samoa Observer.
"We didn't have enough canoe for all of us so some of us had to swim to get where the palolo was found.
"I'm so happy that I was able to catch this much as I woke up early in the morning for this."
For Fa'alafi Pe'a from Faletagaloa, he was the only one in his family who woke up early in the morning and went to catch out.
"Those with big families benefit because they all get to share the responsibility to catch and they usually get heaps of palolo.
"You know, the more the merrier."
Inosia Mamea was at the bus stop early in the morning, wishing one of her children had gone out to sea to get palolo.
"There is only me and my younger son at home and there was no one to go out and get palolo for us. This made me miss my husband who used to catch of heaps of palolo when he was alive."
For Velio Tauinaola from Saipipi, he was able to get enough for his family, and will sell the rest to help with his church taulaga next month.
The Taule'ale'ausumai Peola family in Safune carved two new canoes, specifically for the palolo season, and they were able to catch a lot on Monday.
For Solimalo Pelite, he went fishing with his two sons and daughter.
They caught heaps of palolo and shared some with the church minister before they started packing them into bundles to sell on the side of the road.
Mothers, children and the elderly who weren't able to go out in the sea, gathered around the seawall and the beach at Faletagaloa Safune awaiting the arrival of their relatives who went out palolo fishing. 
Some were seen with moso'oi leis as it is believed that the smell lures the delicacy during time of harvesting.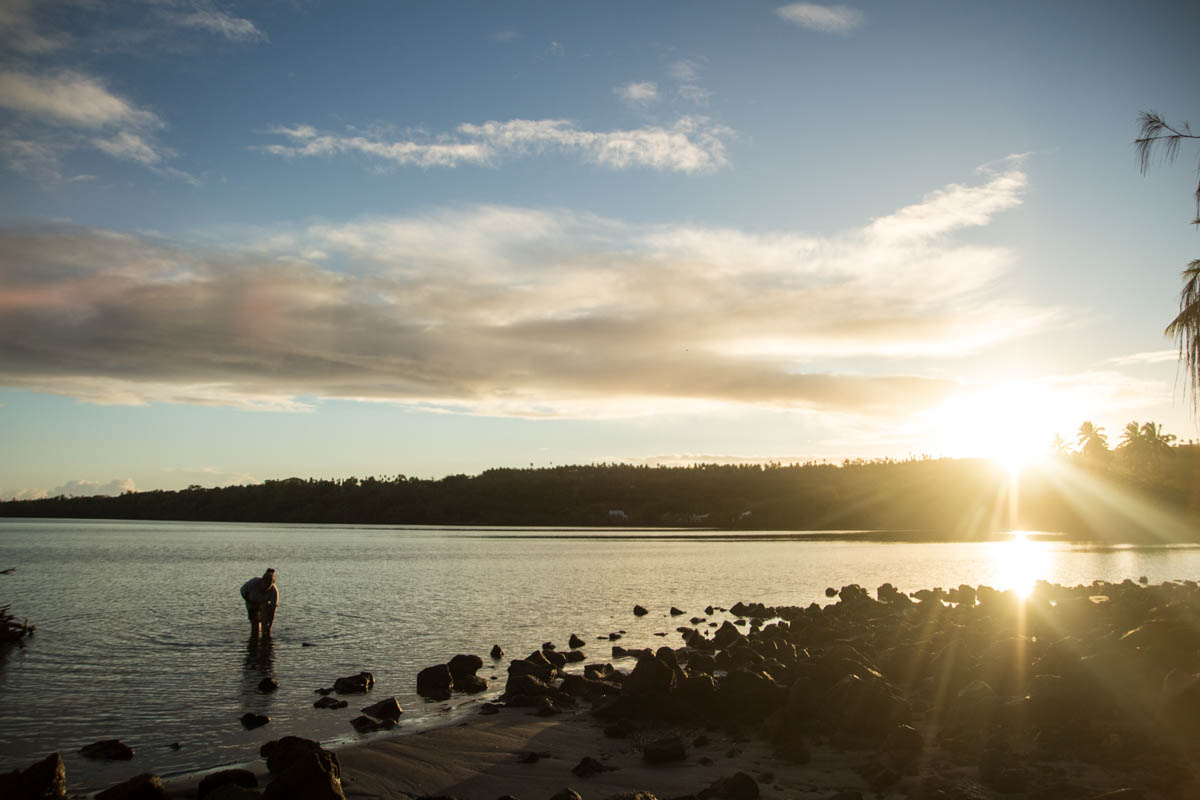 There are palolo sites in other parts of Savai'i as well and people have been posting photos on social media of what they were able to catch.
Some have already started to advertise their bundles with prices ranging from $50 and buckets going for $500 each.
The marine delicacy is expected to rise again on the November 19 and 20 this year.