CrossFit Fatutoa goes pink for Pinktober
CrossFit Fatutoa has done it again.
On Pinktober month, the Vaitele-based gym went pink during their Saturday afternoon class, to raise funds for the Samoa Cancer Society.
The event has become one of the more popular annual events on the gym's calendar, where gym members turn up in their best and brightest pink to participate. Members of community were invited as well as representatives of the Samoa Cancer Society.

On Saturday, the face of the Samoa Cancer Society was Verona Parker, the Society's Marketing Manager. The former Miss South Pacific and Miss Samoa joined the participants in a 20 minute workout of the day, which involved running, burpees and sit ups. It was a good sweat out.
Prior to the workout, Coach and Owner, Brandon Sefo, provided a nutrition session, highlighting the importance eating the right food for healthier living.
Speaking to the Samoa Observer after the event, Mrs. Parker acknowledged CrossFit Fatutoa, who has been a long time partner of the Samoa Cancer Society.
"We need young champions to take up the initiative to help us spread the word," she said.
"This is the key with the presentation on living a healthy and fit life.
"Samoa is already endowed with natural resources to embrace and live a healthy lifestyle."
 Consequently, Mrs. Parker said: "We just have to start and it starts from us."
With almost 30 participants on Saturday, Mrs.Parker said that was a great base for spreading the word. 
"Last year, CrossFit had also contributed to Samoa Cancer Society and we are really grateful that they've again come on board this year's Pinktober to continue that mission," she added. 
The Society hopes that more people will join CrossFit or any other gym and not make it an excuse that they can't go to the gym.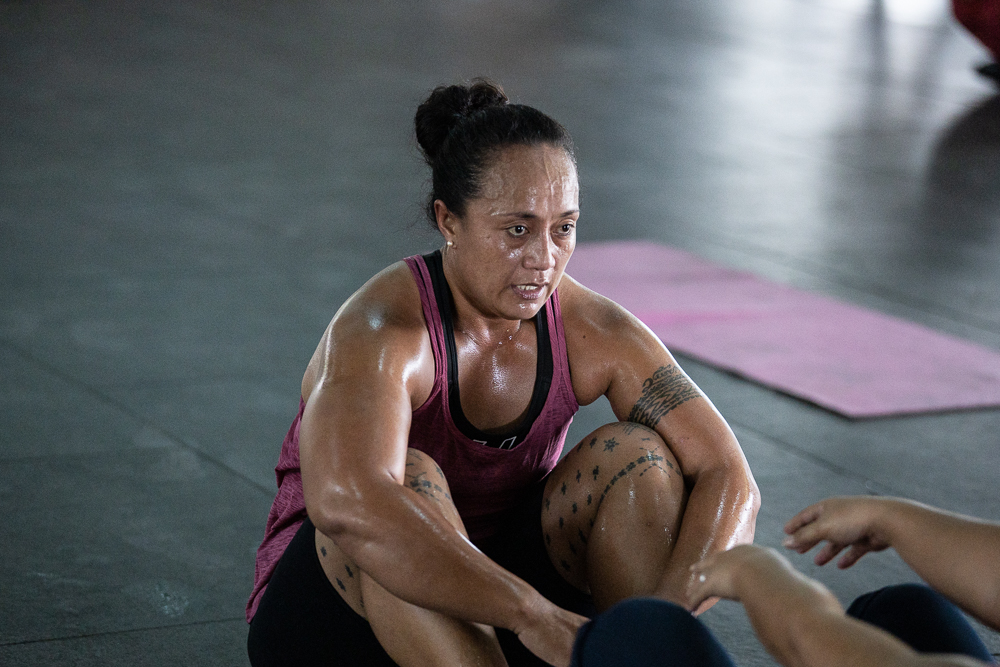 "They can start at home, do it in your backyard," she said.  
People also do not need to go to the gym and with Samoans often owning big properties, Mrs. Parker said they can just go for a walk around their backyard. 
"Whether it's gardening, lifting the wood, making the umu or saka, it's all those small things," she added.
However, one benefit of using the gym is you are in a controlled environment unlike exercising at home. 
"But that control is something that you have to decide to control what you eat, what time of the day you're going to work out," she said.
Mrs. Parker encouraged the public to attend a morning tea event on Monday, where Caroline Ryan has set up as a healthy morning breakfast for women and friends to attend. 
The Society will also do a brief presentation on breast and cervical cancer, their symptoms and prevention.
The presentation will discuss sharing and acknowledging each other's strengths and weaknesses, and how they can strengthen and support each other. 
It will be held at the Ryan's residence at Lalovaea, next to the Seventh Day Adventist Church at 10am.
"When we have people in the community like Crossfit and those that are actually putting up that fundraising event for themselves and inviting everybody to come together for a cause and something that they have in common, I think that's a great motivation and inspiration for anybody out there," concluded Mrs. Parker.
CrossFit Fatutoa is open six days a week. From Monday to Friday, there are classes at 6am, 12.30pm, 4.15pm and 5.30pm. Saturday's class is at 12.30pm. The gym also run a nutrition programme called Fatutoa Nutrition. Check them out on their Facebook page.