New Peace Corps volunteers welcomed
The newest group of Peace Corp volunteers from the United States of America was given a taste of Samoa on Tuesday.
The Ministry of Education, Sports and Culture (M.E.S.C.) hosted an ava ceremony at Malifa to officially welcome the 29-member group.

The Chief Executive Officer of M.E.S.C., Afamasaga Dr. Karoline Fuata'i, acknowledged the role of Peace Corps in Samoa.
"We grew up having volunteers in our schools and colleges. We were taught by many Peace Corps, especially in Science and Maths. And also English throughout our secondary school year levels," Afamasaga said, adding that the Peace Corps have made a tremendous difference to the lives of many Samoans.
 "Many have developed lasting relationships and we still maintain contact with some of them."
According to the U.S. Embassy, Samoa first requested the assistance of the Peace Corps in 1967.  Since then, more than 2000 Peace Corps Volunteers have served in Samoa, providing small-scale technical assistance and building cross-cultural ties.
This group of Volunteers will work under a partnership with M.E.S.C. to promote teaching and learning capacities in English Literacy. 
The new volunteers, who range in age from their early 20s to their 50s, will spend two years living and working in Samoan villages serving as English Resource Teachers in government primary schools.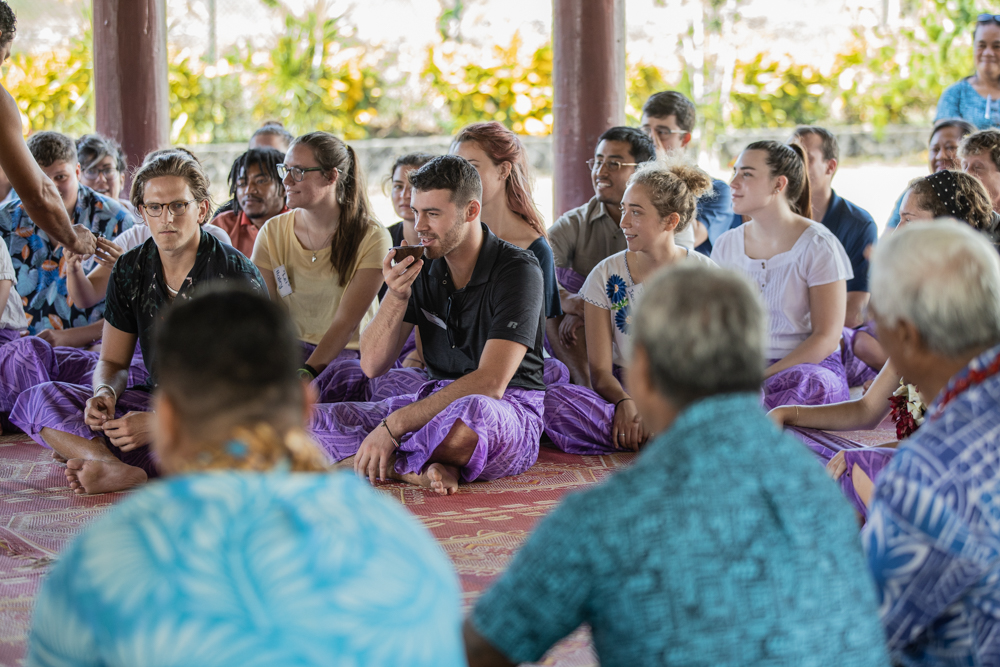 U.S. Embassy Chargé d'Affaires, Tony Greubel, said Peace Corps volunteers play a critical role in strengthening the relationship between Samoa and the United States.
 "It's wonderful that you've volunteered two years to expand the people ties between the United States of America and the people of Samoa," he told the volunteers.
 "The Peace Corps celebrates 52 years in Samoa this year, having formed a deep, enduring partnership with the people of Samoa since 1967.  
"Peace Corps volunteers over the years have formed countless relationships with Samoan families, and I have no doubt that this new group will be just as warmly welcomed by the Samoan people as their predecessors have been.
"I just think that the Peace Corps presence in Samoa has been probably the best promoter of people to people ties between the people of Samoa and the United States.  I'm glad that this new group of volunteers is continuing that tradition.
Among the new volunteers is Jessica from California who said she is really excited to be in Samoa. She already has her Samoan nickname, Sita, and she is looking forward to the experience.
 "I'm so ready to help out and see what I can learn and what I can share," she said.
The new group of Volunteers, the 91st group to have lived and worked in Samoa, will spend their first 10 weeks in a Pre-Service Training Programme, which will include learning the Samoan language and culture along with technical training.  
The first week of the training will take place in Apia, followed by 9 weeks in a village setting.  
In mid-December, the Volunteers will travel to their new sites in villages throughout Samoa to spend time getting to know their communities over the Christmas holidays. These volunteers will live and work in Samoa throughout the 2020 and 2021 school years.