Traditional Samoan sports on display at Teuila
By Jotham Ulutoa

•
03 September 2019, 6:30PM
Teams from four villages squared off at the Teuila Festival on Tuesday in contests based on Samoan sports and pursuits such as basket weaving, coconut collecting, an eating contest and a tug-of-war. 
Laughter and similes broke as supporters from each of the villages looked on at the Malaefatu Park in Sogi.
Speaking to the Samoa Observer So'otai Simili, 50, from the Falefa team said Tuesday's programme was an important chance to remind Samoa's youth about their traditions. 
"There are many youths who cannot do traditional chores such as weaving coconut baskets, husking coconuts and other chores; but this programme has brought it back up," he added.  
He said the programme's purpose was not competition but rather bringing people together to celebrate the Teuila Festival.
On Monday two teams won their spot in the finals, one was from Matatufu (the women's community) and the other team was Manono-uta (the Methodist Church youth).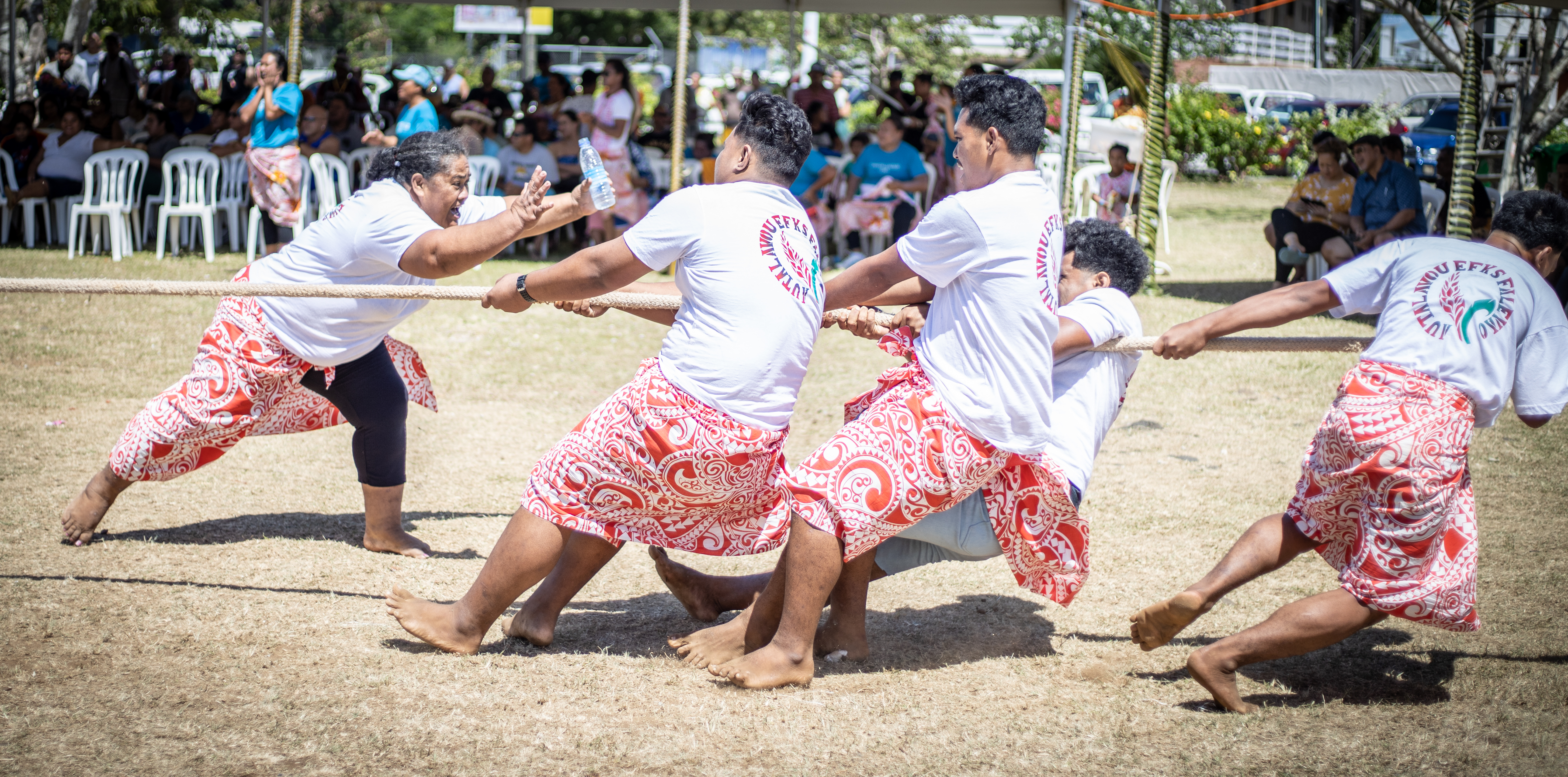 Sene Asomua, a 54-year-old from the Salamumu team said the event had reaffirmed her commitment to fitness and she was now encouraging young people to take up exercise.
"I thank the government for this programme because it great to see the youths, adults and other people coming together and have fun also enjoying it," she added. 
Mrs. Asomua took part in the collecting coconut and husking events despite finding them physically taxing. 
"I feel like I am too old for the games and while I was husking the coconut I was [out] of breath," she said. 
Fa'apala Piula, from Falevao village (E.F.K.S church youth) won the men's coconut basket weaving event.
"I have seen lots of youth who do not know how to wave a Samoa basket," he said.
Mr. Piula said Falevao had maintained its dominance in basket weaving for the past three years. 
"Falevao [E.F.K.S church youth] have been trying since the starting of August, also this Teuila programme will help the young people to learn how to wave a coconut basket," he added. 
The last event of the day, the tug of war, was taken out by the superior strength of Malie boys. 
Results 
1st place Malie Village [Laauli and untitled men] 
2rd place Falevao village [E.F.K.S Church youth] 
3rd place Falefa village [Catholic Church youth]
4th place Salamumu village [Tamaitai Lalelei club] 
By Jotham Ulutoa

•
03 September 2019, 6:30PM