Marisa and Murray's 11-year journey
Newly weds Marisa and Murray Mulitalo began their journey 11 years ago at the EFKS (Ekalesia Faapotopotoga Kerisiano Samoa) Te Atatu church in Auckland, New Zealand.
Marisa Ruta Woo Ching – the daughter of Taaloga Woo Ching of Moataa village and Puluno Woo Ching of Taufusi – was living with her uncle Manuolevasa Niko Apa and his family in Auckland back then.
While Murray Mulitalo, the son of Aniva Mulitalo from Salani Falealili and Siumu villages and Tuiloma Mulitalo Mulitalo of Vaipuna, lived in Auckland with his parents and siblings. 
Both families attended the EFKS Te Atatu in Auckland's Waitakere sub-district, one of 10 EFKS churches in the area, which served as melting pots for Samoans of all walks of life and their families in the New Zealand city.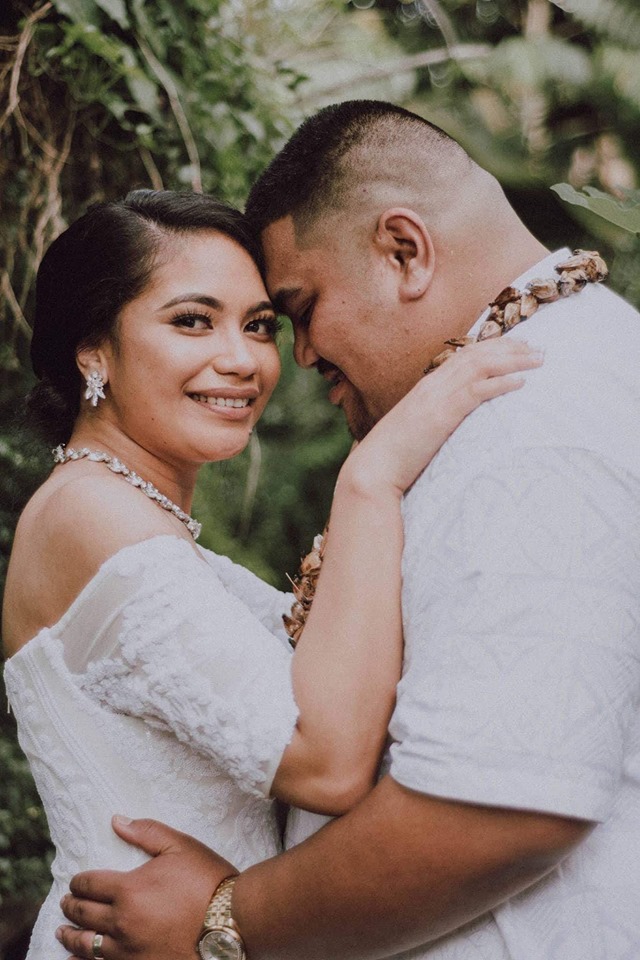 The couple first met in church over a decade ago and became good friends with Mrs Mulitalo recollecting, during an interview with the Samoa Observer, how she became so close to her husband's family prior to them dating.
"I think I was best friends with his parents first before we became best friends, pretty much," she said.
"They are lovely people, I love them, but yeh their dad reminded me so much of my dad so much so I was like, oh my gosh, they are all the same."
Three years after meeting the Mulitalo family, they started dating in 2011 and have not looked back ever since, though Mrs Mulitalo acknowledged that they did have their challenges which they overcame.
"Like any other journey, we've had good and bad (challenges), but we've gotten over it," she said. 
About seven months ago Mr Mulitalo proposed to his wife-to-be in a park in Auckland, in the company of family and friends, and a guitarist serenading them with his rendition of the song "Why I love you" by American singer-songwriter Major.
Last month the couple travelled back to Samoa to undergo a marriage course run by the Catholic Church in the lead-up to the special day, and on Saturday, August 17 tied the knot at the Immaculate Conception of Mary cathedral in Apia surrounded by families, friends and wellwishers. A wedding reception followed at the Manumailagi Garden, Siusega on that evening with invited guests representing the bride and the groom joining the celebration that lasted into the night.
With the nuptials box now ticked, the couple said they will now focus on their jobs in Auckland and work hard to build a strong foundation for their family.
"I think at the moment that is the only focus, to try and clear some stuff off and then who knows blessings come, hopefully soon with kids and stuff, what happens will happen. God's timing," added Mrs Mulitalo.
Mrs Mulitalo's mother Taaloga, who lives at Moataa village, said her family is happy with her daughter's marriage to Mr Mulitalo and were ecstatic with the couple's decision to have their wedding brought back to the homeland.
"This is a dream for any parent is to make sure their children are married off to be happy as well and its due time, she is old enough and hopefully, she will carry on and make a family for herself," she said.
"We are very happy and even ecstatic that they came all the way to have it (wedding) here with parents so that's a bonus for us."
Mrs Mulitalo works for Sky TV and Mr Mulitalo is with Toll NZ Ltd in Auckland, New Zealand.