Tag players gear up for tough tournament
An estimated one thousand players form around the world aged between 16 and 45 lined up on Monday for the second year of Teuila Tag World Club tournament. 
Forty-three tag rugby teams are competing this year with 17 of them travelling from overseas.
First timers to the playing field, a team from Christchurch, New Zelaand, say they are expecting a tough tournament.
Team manager Menime Sherlock whose husband coaches the team says apart from the ferocity of the competition they are also dreading the Samoan heat.
"[While we're] definitely expecting it to be a tough tournament, and for us, the weather," she said.
"Christchurch [is in] winter time at the moment so, the weather will probably be [the] toughest [aspect].
The team from Christchurch are welcoming the diversity of the tournament saying the sport isn't popular in their hometown. 
But seeing its popularity in Samoa is definitely encouraging, said Menime.
"It's awesome," she said.
"I love coming here and seeing the game and also just the culture like being in Samoa being a Samoan living in NZ, it's awesome to come back here where it's home as well and seeing the growth of the game that I love."
The Teuila Tag teams paraded with the Miss Samoa contestants in the Opening Parade on Monday evening, from the Fire and Emergency Services Authority grounds to the Malaefatu Park.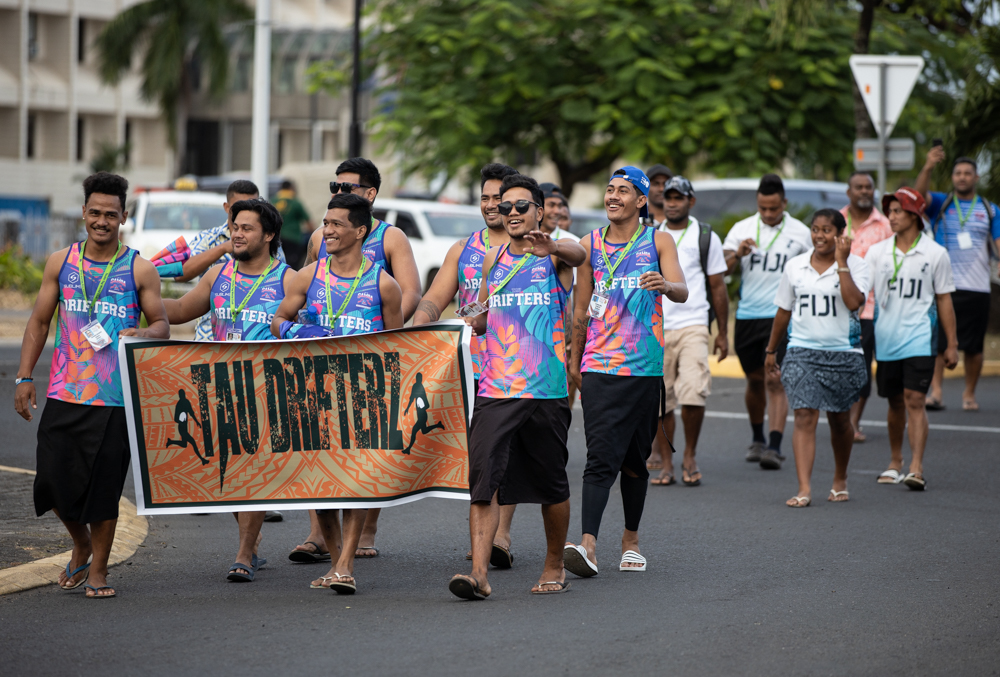 The 43 teams were welcomed with a traditional ava ceremony at the Samoa Tourism fale Monday morning.
The welcoming of all the teams signalled the commencement of the Teuila Tag tournament programme. There are 17 off-shore teams competing.
Faaofo'nuu JP Leota, President of Tag Samoa Incorporated, told the Samoa Observer that Samoa Tag targeted 50 clubs but although their target number wasn't met, they are happy the tournament is growing steadily.
The tag President also admitted that organising a big tournament has many challenges and acknowledged their committee's efforts as well as the tournament sponsors.
"There are always challenges when trying to organise a big event, but we're blessed to have a real passionate committee like the executive committee who work tirelessly to make sure everything is on point and make sure the tournament is run smoothly," the President said. 
"And acknowledge our sponsors this year, without this tournament we couldn't make this happen. Thank them for always believing and having faith in Samoa Tag to deliver this tournament."