Tama Uli strike first in national 7s series
Frankie Tama Uli-Salelologa got their defence of the Bluesky 7s Series off to the best possible start, going undefeated to win Leg One on Saturday.
They breezed through Pool A opponents Sataoa, Aufaga and SSAB Moamoa, also knocking off Tufulele and A'ana Chiefs on the way to the final.
Tama Uli then won 17-26 over Marist Angels at Marist's home ground; A.C.P. Stadium at Lotopa.
They'll be tough to beat in the rest of the Series as well, with 2019 Manu Samoa 7s squad members Paulo Toilolo, Elisapeta Alofipo, Kerisimasi Savaiinaea, Sione Young Yen and Gasologa Pelenato in the side, as well as two absolute speedsters in wider national squad member Kelvin Masoe, and his Pacific Games sprint teammate, the fastest schoolboy in Samoa Pesamino Iakopo.
Results:
1st: Frankie Tama Uli-Salelologa
2nd: Marist Angels
3rd: A'ana Chiefs
4th: Saleimoa
5th: T.I.R. Moataa
6th: Apia Maroons
7th equal: Tepatasi 1 and Tanoa Samoa Tufulele
9th: Marist Saints
10th: Laulii Lions
Full match results:

Pool A
Tama Uli WBD-LBD Sataoa
Moamoa 35-7 Aufaga
Tama Uli 36-10 Aufaga
Moamoa 21-26 Sataoa
Aufaga 7-17 Sataoa
Tama Uli 33-5 Moamoa
Pool B
Tepatasi 1 39-0 Iva White Lions
Falealili Barbarians 26-0 I'a Vai
Tepatasi 1 28-0 I'a Vai
Falealili Barbarians 21-7 Iva White Lions
I'a Vai 19-7 Iva White Lions
Tepatasi 1 22-12 Falealili Barbarians
Pool C
Vaiala 38-0 SAMCO
Saleimoa WBD-LBD Lupe Siliva
Vaiala 12-0 Lupe Siliva
Saleimoa 28-5 SAMCO
Lupe Siliva 12-12 SAMCO
Vaiala 7-17 Saleimoa
Pool D
A'ana Chiefs 24-10 Marist Saints
Vaimoso 7-22 Tufulele
A'ana Chiefs 14-14 Tufulele
Vaimoso 0-26 Marist Saints
Tufulele 22-14 Marist Saints
A'ana Chiefs 33-12 Vaimoso
Pool E
Apia Maroons 29-10 A 1 Jets
SCOPA 17-21 Taga Blowholes
Apia Maroons 45-0 Taga Blowholes
SCOPA 12-0 A 1 Jets
Apia Maroons 45-5 SCOPA
Taga Blowholes 12-14 A 1 Jets
Pool F
Moataa 31-7 Ulalei
Sasaai 12-5 Vaovai
Moataa 34-0 Vaovai
Sasaai 12-19 Ulalei
Vaovai 12-17 Ulalei
Moataa 38-5 Sasaai
Pool G
Marist Angels 7-7 Laulii Lions
Tepatasi 2 10-5 Satalo
Marist Angels 24-21 Satalo
Tepatasi 2 17-33 Laulii Lions
Satalo 10-29 Laulii Lions
Marist Angels 36-0 Tepatasi 2
9th-16th Quarterfinals
Vaiala 7-24 Marist Saints
Laulii Lions 29-7 Moamoa
Falealili Barbarians 17-5 A 1 Jets
Ulalei 17-7 Sataoa
Cup Quarterfinals
Tepatasi 1 7-17 Marist Angels
Tama Uli 29-7 Tufulele
Saleimoa 12-5 Moataa
A'ana Chiefs 14-7 Apia Maroons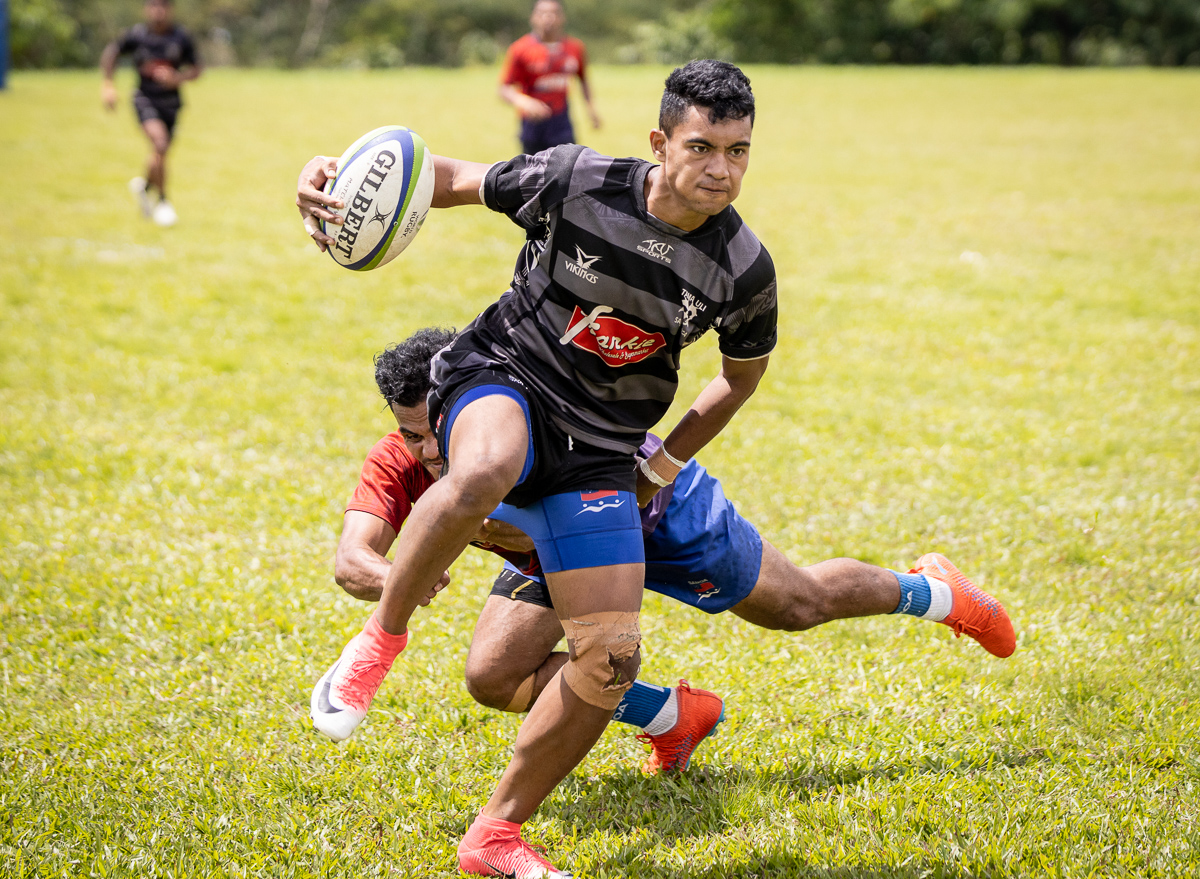 9th-12th Semifinals
Marist Saints 5-0 Falealili Barbarians
Laulii Lions 21-12 Ulalei
5th-8th Semifinals
Tepatasi 1 7-17 Moataa
Tufulele 7-17 Apia
Cup Semifinals
Marist Angels 17-12 Saleimoa
Tama Uli 17- 12 A'ana Chiefs
9th Place Final
Marist Saints 24-5 Laulii Lions
5th Place Final
Moata'a 7-0 Apia Maroons
3rd Place Final
Saleimoa 12-17 A'ana Chiefs
Cup Final
Marist Angels 17-26 Frankie Tama Uli-Salelologa