Leififi College welcomes new rugby uniforms and computers
Leififi College students and the Parents and Teachers Association (P.T.A.) have welcomed the donation of much-need rugby uniforms and computers on Thursday morning.
The Principal of Leififi College, Sifuiva Malaea Lauano, thanked the P.T.A. for the generous donation provided by an overseas partner that answered the needs of students' physical and classroom education.
"I am thankful for the donation from the P.T.A because getting a rugby team uniform is very expensive for us to buy," she said. 
Mrs. Lauano said the College has four rugby teams and the new jerseys would provide half of the school teams with a new kit.
"We have four rugby teams and I am thankful that we have two already that will help the other two," she said. 
The school's P.T.A. has now formed a partnership with former Samoan rugby league star Maika Felise, who provided the donated rugby league jerseys.
"I am going to hand over some new rugby jerseys that were donated by my old rugby league club in New Zealand," Felise told the Samoa Observer.
"The presentation of rugby jerseys [has been] donated from Wainuiomata Rugby League club which is my old rugby club in Wellington, New Zealand".
Felise said Leififi College requested the new playing uniforms and he was thankful that his old Wellington Club was able to provide the equipment.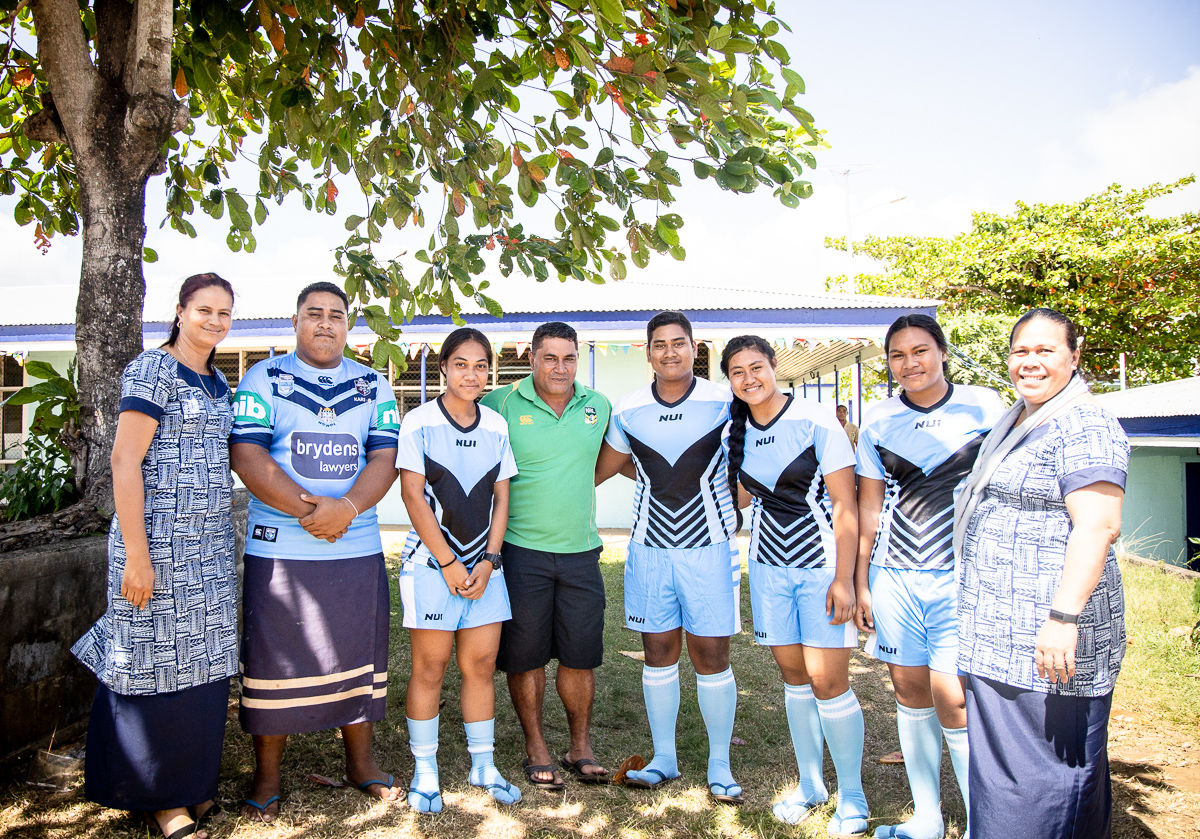 "They have donated two sets of uniforms for boys and girls," he said.
The full set of uniforms was provided in the school's blue colours. 
"Now our work is to train the student  to be good and win lots of games so that they can give us more jerseys," Mrs. Lauano said.
Leififi College P.T.A. President Fereti Fereti also thanked the Lesa Telephone service for donating nine computers to add to the assets of the school computer lab.
"This donation was through a partnership of the Lesa Telephone service," he said. 
The entire complement of computers came as a gift from the local telephony company. 
"All that equipment has been fully serviced and update for the students to use," he added.