Rising star Jai Opetaia glad to be home
By Talaia Mika

•
27 August 2019, 7:00PM
Samoan and Australian cruiserweight boxer, Jai Opetaia, is back in Samoa.
He is here to engage with his cultural roots, inspire young boxers and give back to the Samoan community.
The 24-year-old who has roots in Lalomanu and Apia said coming back to Samoa and connecting with his people is important.
"Every time I come, I'm still learning the language and my heritage," he said.
He also wanted to acknowledge the support of the Government whom he said backed him during his last fight, through the Samoa Tourism Authority.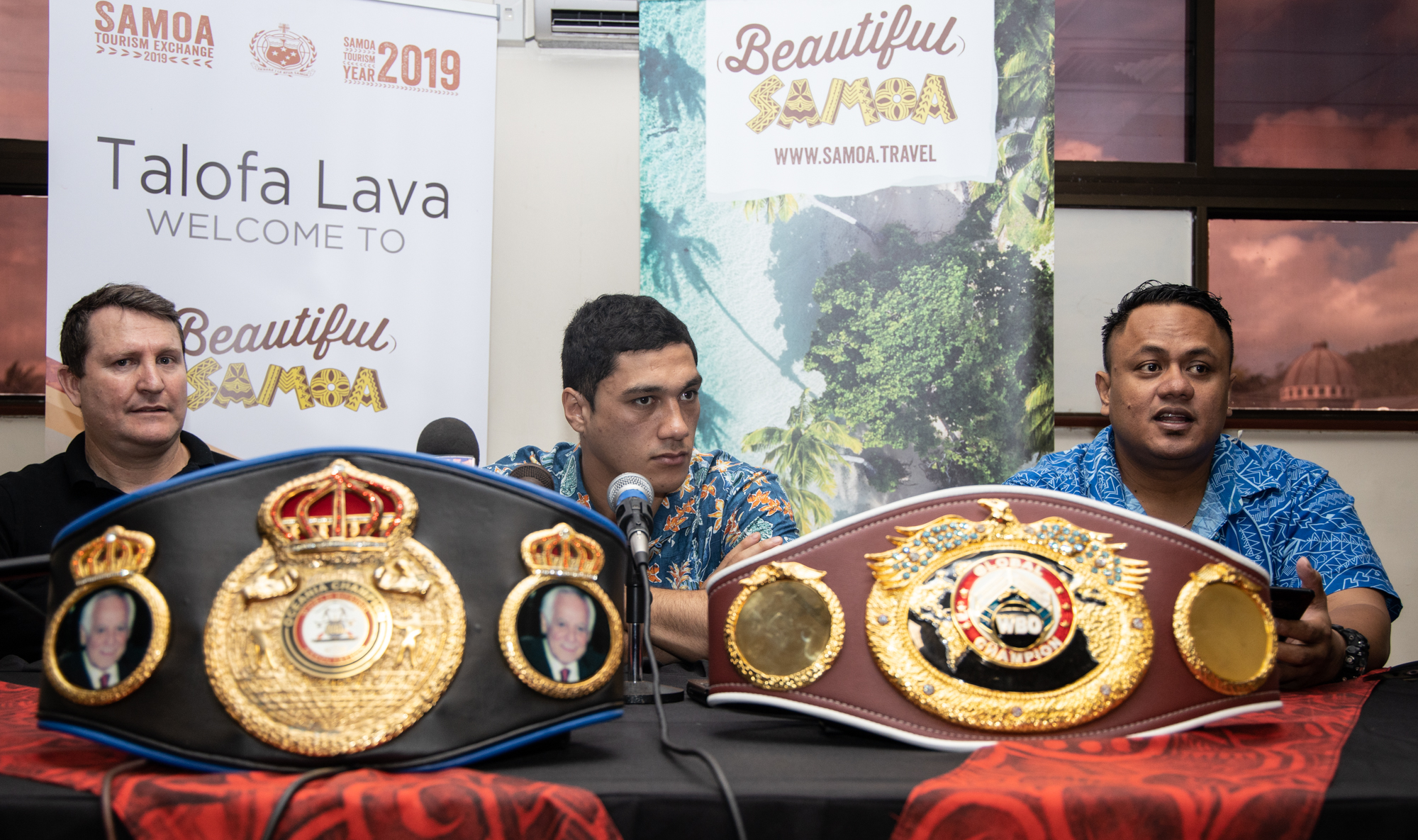 Opetaia now has a record of 18 wins. 
He holds the WBA Oceania Cruiser Title, the IBF Pan Pacific Cruiser Title, and WBO Asia Pacific Cruiser Title.
Team Manager, Michael Francis, said they are very happy with Opetaia's progress on the world ranking so far.
"Jai has been fighting when he was about five and six years," he said.
"It is a lifetime goal for him to win a world title and to go all the way.
"I've been with Jai for the last ten fights and it's not only about Jai turning up and fighting, there is a lot of work behind the scenes that a lot of people don't know about like fight selections, training, sparring partners and the way Jai presents himself on social media."
Team Opetaia's goal is to fight for a world title.
"Every fight I have now is another step up and we're looking to move forward as we don't want to stay in the same position," Opetaia said.
The boxer said among his role models are big name Samoan boxers like Faumuina David Tua and former world champion, Lupesoliai Joseph Parker.
Opetaia is also hoping to fight in Samoa soon. 
This week, he has a very simple message for young Samoan boxers.
"Boxing is a very hard sport, it's very lonely, there's no teams involved and we can't really sub off the field when you're tired," he said.
"So you just keep training hard and keep working because it's hard and it's lonely but the hard work pays off. Just keep at it."
By Talaia Mika

•
27 August 2019, 7:00PM