Corned beef, canned fish changes draw mixed reaction
An initiative from the Prime Minister, Tuilaepa Dr. Sa'ilele Malielegaoi, reducing the size of tinned fish and corned beef cases to counter cost of living pressures has been met with mixed reviews from consumers
Speaking to the media last week, Tuilaepa called on church leaders and village councils to reduce the amount of food people are required to bring to events in an effort to counter the cost of living. 
He also mandated food producers reduce the quantity of food contained in standard containers. 
A 60-year-old woman, Sa Tuvaifale from Tafitoala, welcomed the new changes.
"When its was  24 tinned fish in the box the price was $44.00 and now its 12 tinned fish in a box now we can buy it at a price of  $19 or $20.00 upwards," she said. 
"Another thing is if I have $50 with me and now the 12 tinned fish box has the price of $19 or $27 its very affordable to me than the price of the 24 tinned fish box."
Frankie Kenesi, of Aleipata, told the Samoa Observer, the new 12 tinned fish boxes were much more affordable.
"The use [of] 12 tinned fish  in a box in special events is a 100 per cent [improvement] because we can buy it at a price less than forty- tala, not like the 24 which was so expensive," he said. 
But a Manager at one of the local wholesalers, who declined to reveal his name because he was not authorised to speak to the media, said the changes have drawn complaints - mainly about the appearance of the new packaging.
"When they buy the 12 tinned fish box its looks funny and they said its looks like books they are carrying; the [case of] 24 [looks more] formal," she said. 
"But now the customers are getting used to it, because [of the cheaper] prices the 24 tinned fish in the box  is cost $45 and 12 quantity tinned fish the  box cost $22.50. 
"With the corned beef its the same issue because the customers said the four corned beef in a box is like buying a book.and they prefer the old six corned beef in a box.
"For them purchasing a corned beef box that contain of six corned beef its more better because its what normally have," she added. 
The Manager said some customers continue to complain.
"I explain to them that its not the rule of our company," she said.
"But people wanted to buy the 24 tinned fish box because of the way its looks."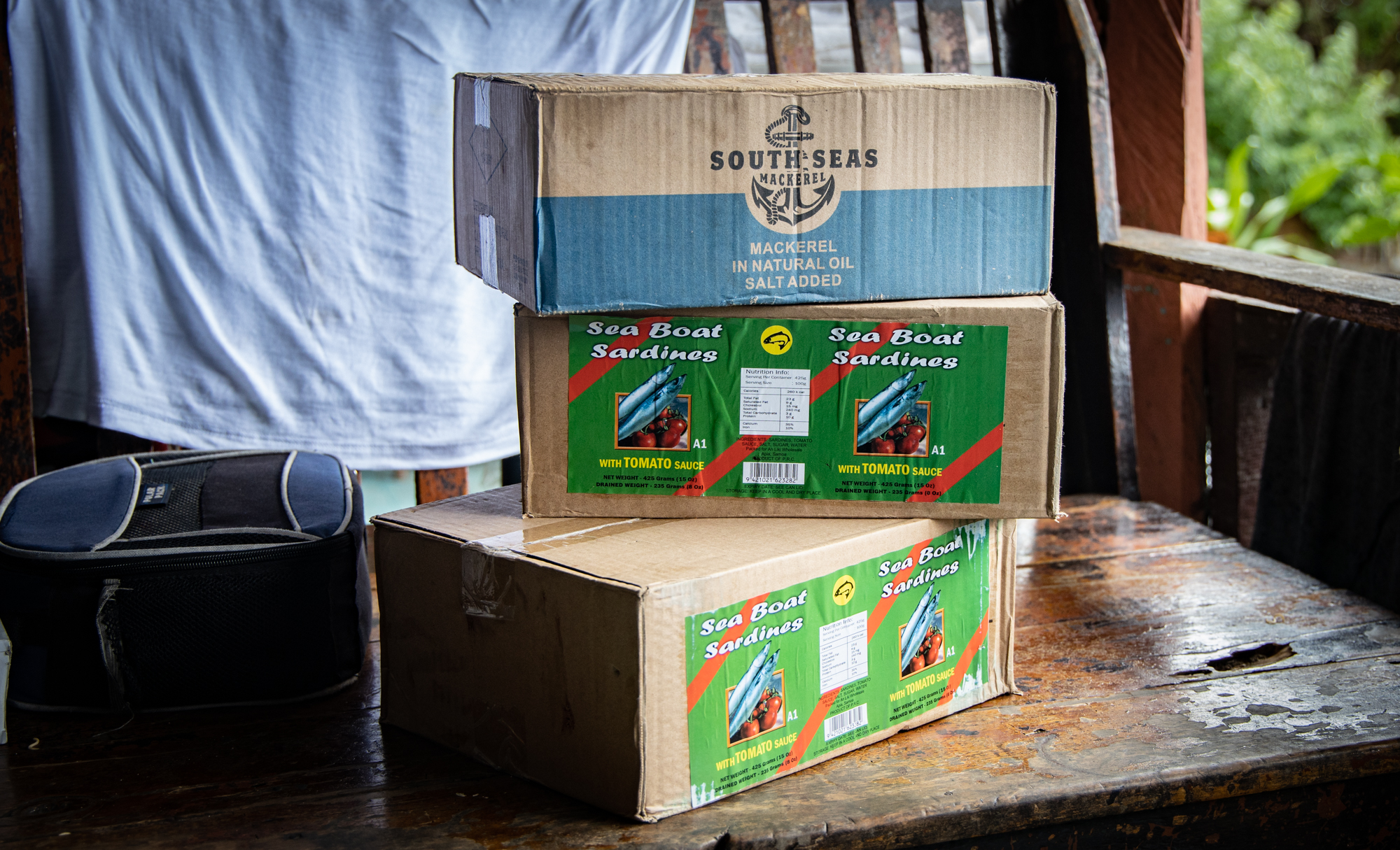 But Kuinimeri Tamati said the new boxes are essentially the same thing.
"To me personally, I think is great because economic wise, it's manageable and it is also affordable," she said.