Mystery of Australian entrepreneur piques interest, investigation
Mystery is deepening about the identity of an Australian entrepreneur who founded Samoa's first call centre in July, only for it to close abruptly following inquiries from the Attorney-General's office.
But a Samoa Observer investigation has revealed just weeks before PEEQ Telecommunications opened its Vaivase Call Centre, the company's Executive Trustee, Graham Liao, was embroiled in legal action in Australia.
Investigations also raise serious questions about Mr. Liao's background.
Asked if the Government was investigating allegations Mr. Liao has multiple aliases the Attorney General, Lemalu Hermann Retzlaff, declined to comment citing solicitor-client confidentiality.
But he confirmed his Office had received a request to investigate Mr. Liao's background.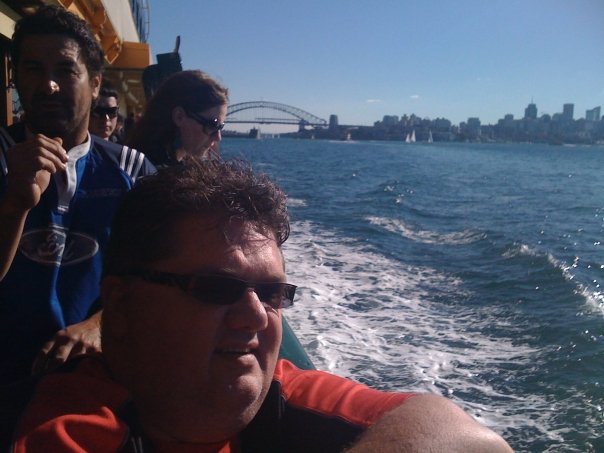 "Our office was approached for advice regarding this matter recently and has then undertaken a legal analysis and a due diligence check with the assistance of our colleagues from other associated Government departments such as [the Ministry of the Prime Minister and Cabinet]," he said.
"The resulting initial advice has been issued to Government and is subject to solicitor client confidentiality."
Weeks before the its Call Centre venture started the Australian Federal Court slapped a PEEQ company with a penal order after a shareholder and director who invested $2.2 million in the company sued saying the company had ignored repeated requests to view company accounts.
Mr. Liao had promised in April last year to provide the financial statements of PEEQ Global Education - owned by his wife, Jingwen Liao - "today" or within a week but never did, evidenced filed in Court showed. 
"PEEQ has failed to comply with the statutory obligation imposed by [the] Corporations Act," Justice Kathleen Farrell ruled.
Investigations by the Samoa Observer reveal remarkable coincidences between the identity of Graham Liao and another man associated with his companies: Graham Favell, a former bankrupt once found to have "duped" a couple out of their disabled son's trust fund. 
Graham Liao and Graham Favell share the same date and place of birth (June 4, 1966 in the Sydney suburb of Marrickville). Both are confined to a wheelchair. And a Facebook profile in the name of Graham Favell uses a picture of a man who is clearly Mr. Liao.
A company of which Mr. Liao is the C.E.O. and director, VuStar, long had Mr. Favell's home phone number as its main point of contact. 
In past  media releases Mr. Favell, not Mr. Liao was named as C.E.O.
Mr. Liao did not respond to repeated phone calls and text messages asking whether he was also known as Graham Favell. 
Mr. Favell's record in business is chequered. He was declared bankrupt in 2015 (it was discharged last year). 
In 2014, he was ordered to repay $25,000 to a couple after an Australian Tribunal found he had "tricked" them into accessing money from their disabled son's trust fund.
"They were tricked [by Favell] out of their disabled son's money [...and] that they were duped into believing the funds would be repaid," the Court judgement read. 
"The action of Mr. Favell and the fact he would request a loan from Mr. and Mrs. Rohan to access fund from their disabled sons trust fund is a reflection on the level that he would stoop to."
In addition to the call centre, Mr. Liao's had a range of outlandish plans for businesses in Samoa, announced in quick succession and including a solar-powered motorcycle factory and new treatment for diabetic ulcers. 
But it can be revealed an even more ambitious plan opened the doors to the Prime Minister's office. 
According to the Minister for Communication and Information Technology, Afamasaga Rico Tupai,  Mr. Liao came to Samoa with an introduction and intentions to hold talks with the P.M. about starting a new airline.
"Both the company and Mr. Liao went to see the P.M. and expressed interest to operate an airline as well as [a] call centre," explained the Minister. 
Australian company filings show PEEQ Aerospace was registered by Mr. Liao's wife in 2017.
How convinced the Government was of Mr Liao's plans is not known. 
"It's not my job to do [a background] search," said Afamasaga. 
Afamasaga confirmed the Government had been made aware of questions about Mr. Liao's identity.
The Minister added that Mr. Liao obtained a Foreign Certificate and a business license to begin operations.
The Regulator, Lefaoali'i Unutoa Fonoti, also responded to questions earlier last week confirming that PEEQ did not apply for a telecommunication license issued for the company.  
"When we found out [about] PEEQ's operation we wrote to them and even [followed] up for them to submit [an] application to our Office for consideration and issuance of licence if needed," said the Regulator.
"For a company that does not have a license, as far as the Regulator is [concerned], it does not exist.
The phone number for PEEQ's headquarters in Australia has been disconnected.
PEEQ has previously been marketed as part of an umbrella company, VuStar, with a varied range of businesses including baby and organic food, aged care, financial services, recruitment, call centres, skin care, IT products, organic medicine and dog care.
A company directed by Mr. Liao specialising in alternative medicine was wound up by Australian regulators two years after it was founded. 
The Attorney-General said he would await to receive final instructions from the government before taking action. 
The Chief Executive Officer for the Ministry of Commerce, Industry and Labour,  Pulotu Lyndon Chu Ling, did not respond to a request for comment.
*James Robertson contributed to this story.