Wallabies legends share spirit of rugby
Australian Wallabies legends continued their tour of Samoa on Tuesday in Upolu, spreading the spirit of rugby with a visit to Samoa Primary School.
Pa'u Iakopo, Principal of Samoa Primary School, welcomed former Wallaby internationals Justin Harrison, Morgan Turinui and Lote Tuqiri to the school, where a coaching clinic was held for students from three local primaries.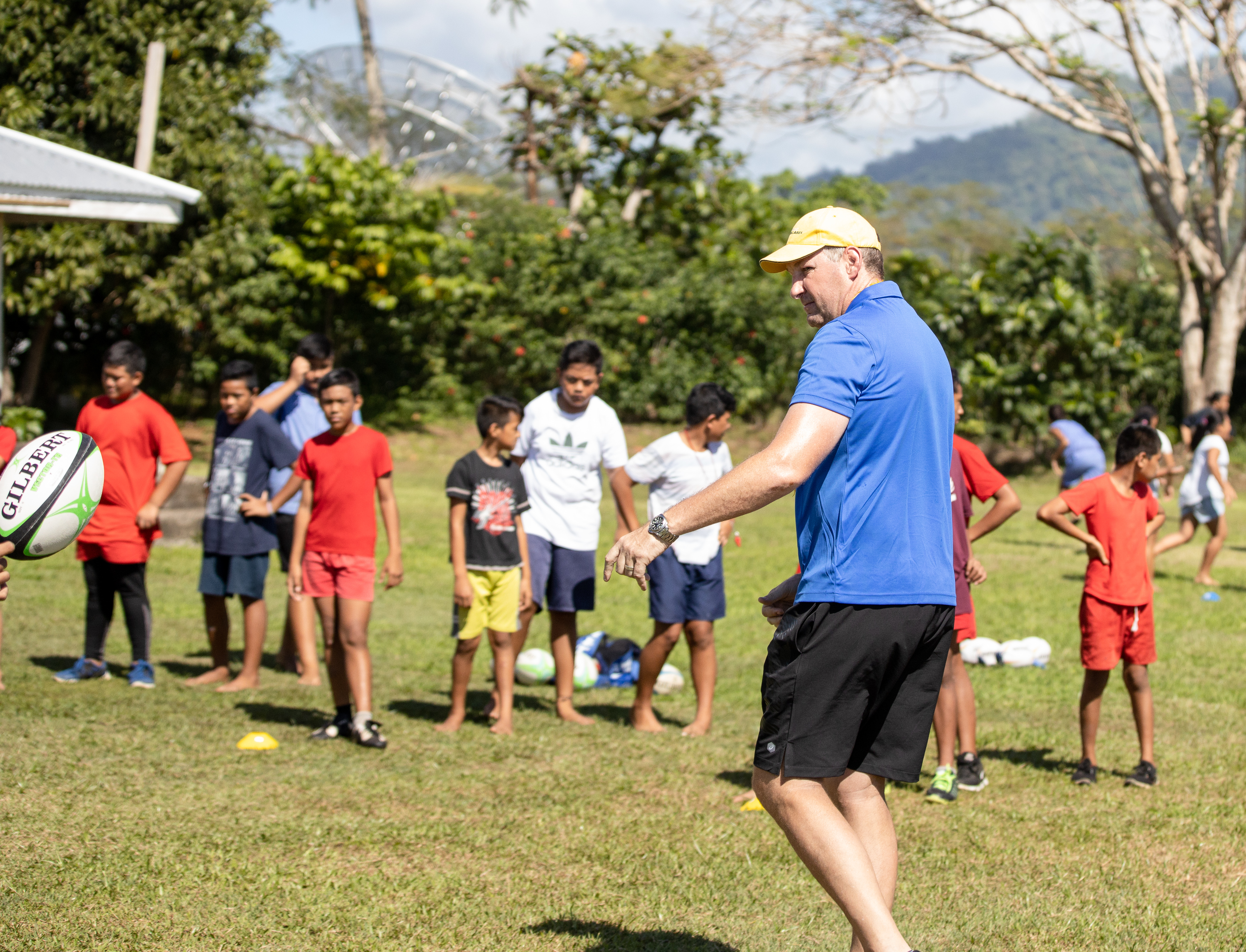 The Principal said that the visit from the Australian rugby stars would help motivate students pursuing a sports programme.
"This will develop the students skills in rugby," she said.  
Justin Harrison, who is also the General Manager for the Classic team, said their five-day tour had been a great success. 
"Today and for the last few days we have been visiting some schools in Samoa taking about sports and having fun," he said.

Harrison told the students when he was playing rugby for Australia he believed that physical activity helped sharpen intellect too.  
Former winger Lote Tuqiri said the trip was aiming to build on the relationship between Australia and Samoa through sport. 
He added that he will help the students with the basics skills of rugby such as passing.

"Justin Harrison will help out with line out and things like that, while Morgan Tuirinui will help out with the technical skills," he said. 
Year 8 student Oleavettti Ah-him, who attends Samoa Primary school, said he was thrilled to have his school chosen as the site of yesterday's visit and that the coaching clinic had improved his skills. 
"I have learnt how to pass the ball and about catching the rugby ball," he added. 
A teacher at the school, Kaleuati Tusi, said he had learnt too. 
"This event today has a big impact [for me] because I am the one who coach the school rugby team, and I have [to] learn about basic skills," he said. 
The clinic, he said, helped remind him of the importance of fundamental skills to rugby.  
"Game plans are last thing to do, but skills like running, passing and other rugby methods will help me to coach the school team," Mr. Tusi said.