Leulumoega Fou College wins international rugby sevens
A proud team from Leulumoega Fou College is returning home from Wallis and Futuna after claiming their fourth straight victory in an international rugby tournament. 
The team emerged victorious from the tournament, which featured club rugby teams from Fiji, New Caledonia, Wallis and Futuna and Tonga. 
The Samoan boys were the only school team competing in the Wallis and Futuna Under 17 Sevens tournament; all other nations are fielding sides drawn from club competitions. 
Coach Saipani Papalii said the team had some problems before they left the country after one member of their travelling party could not make the trip leaving the squad short. 
Papalii added having an incomplete team of 11 players was hard but that did not stop them from winning the tournament.
Despite the team being at a relative size disadvantage, they used superior ball skills to emerge victorious, the coach said.

The tournament was conducted as a round robin competition.
"We played against Academy New Caledonia 21-12 [that was] our first game we won," Papalii said. 
The team lost against Wallis and Futuna 7-12 in their fourth game in which they were struggling with the loss of players through injury. 
"Two players, John Tuitama and New York Faatape, could not play in the final games," he added
Papalii said they went straight to the finals play off against the Tonga team. Both sides went into the final having won five matches and conceded one. 
"The Tonga team had a full team and our team [had] only nine players, but we won 10-5."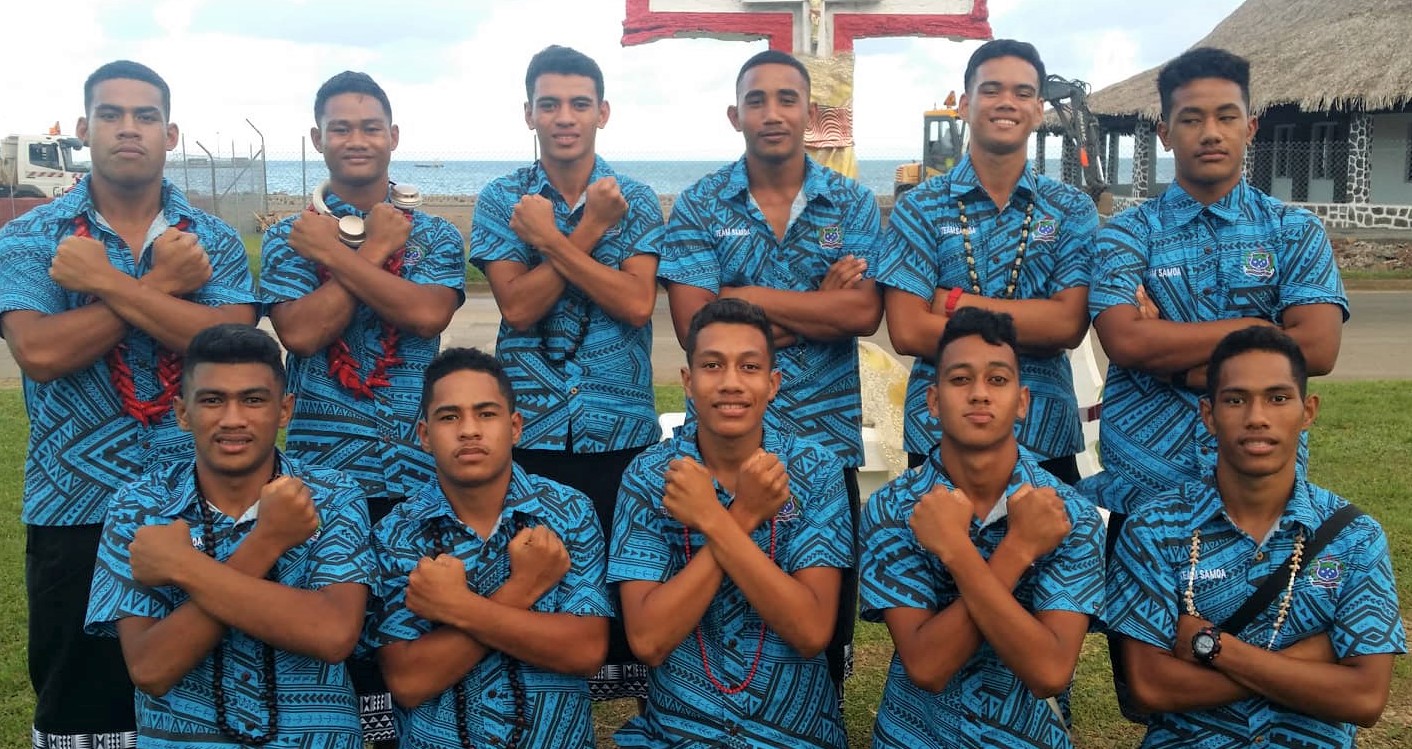 17-year-old Tua'u Maletino completed his second tournament at Wallis and Futuna and said it had been an invaluable chance to pick up skills. 
"I have learnt that discipline is the most important [factor] in every sport," he said. 
The team is returning  back home to Samoa on Wednesday this week shortly before the Champion of Champions school athletics kicks off on Friday. 
Leulumoega Fou College's Results

L.F.C- 21 vs ACADEMY NEW CALEDONIA- 12
L.F.C-19 vs FIJI -I7
L.F.C -31 vs  BARBARIANS- 0
L.F.C-7 vs WALLIS AND FUTUNA-12
L.F.C- 0 vs TONGA -0
Final
L.F.C - 10  vs Tonga - 5
Final standings
CHAMPION 2019 LEULUMOEGA FOU COLLEGE.
2ND PLACE TONGA
3RD PLACE WALLIS AND FUTUNA
4TH PLACE FIJI
5TH PLACE NEW CALEDONIA 
6TH PLACE BARBARIANS.