Paddlers come back for more
Only a month after the Pacific Games concluded, local and overseas paddlers are dipping their oars in Samoan waters once again.
At Mulinuu Yacht Club yesterday, paddlers kicked off their annual paddling competition with a V1 race sprint of three kilometres and a mid-marathon of six kilometres in the mixed teams division.
Speaking to the Samoa Observer, the Chairman of the Alo Paopao contest, Ulugia Jay Schuster, said the determination of paddlers to get back in the ocean was inspiring.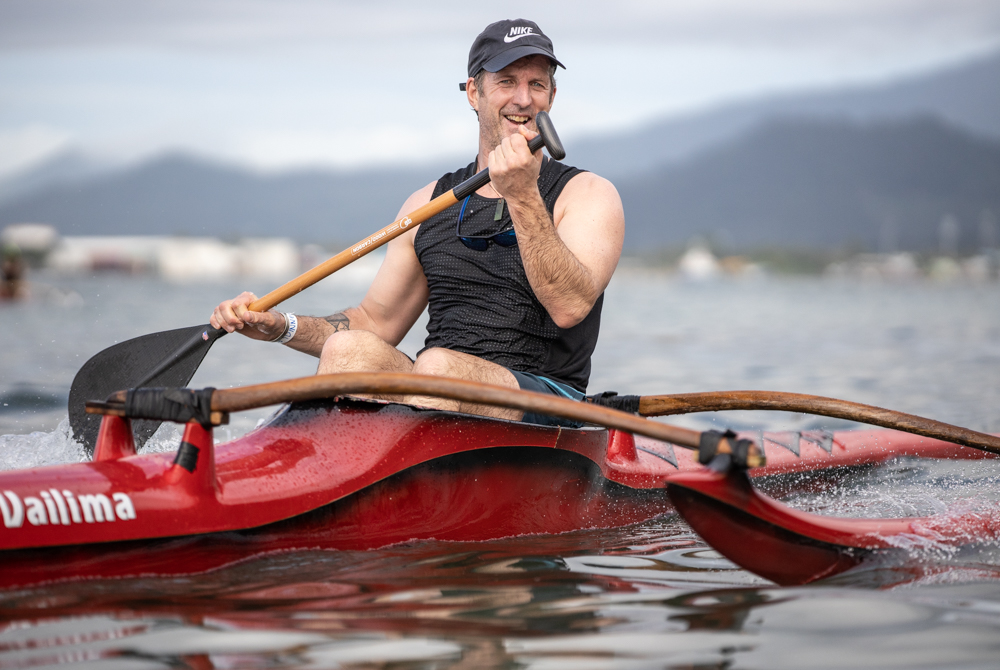 "It's good to see some of the paddlers that just finished South Pacific Games come back into the water; everybody took a bit of a break so [we were] just waiting for a few more moments to get back into the water again," he said.
"Some of our guys are paddling in Australia: big congratulations to those who paddled in Australia but also [a] big thank you to the team from New Zealand that came over to paddle in Samoa and also our local teams that have participated."
The Tautai Ticklers dominated the competition; Nafanua Team Thirsty came second; New Zealand team Tevaka Pounamu took out third place; and Laumei Lazers finished fourth.
Team Tevaka Pounamu from Hamilton New Zealand said joining the tournament this year was more of a holiday than hard-fought contest.
Team organiser Chris John said this was an amazing opportunity for their team to both compete and relax.
"It's really good and it's not as hot as how I thought it would be and the Regatta itself isn't as big but it's because you just had the Pacific Games and we still decided we'd come along anyways and most of us needed holiday," she said.
This is the eighth time a New Zealand club has joined the tournament; for Team Pounamu it's their first time in Samoa.
Apart from the competition itself, the touristy side of the event gave the New Zealand contingent a chance to view Samoan culture and significant sites up close. 
"I think we're going to have four to five days of visiting the island and doing some local touristy things together before another race on Friday maybe," Ms. John said.
The next paddling competition will be held on Friday next week.