Schools awarded for Games 'adopt a country' initiative
By Soli Wilson

•
17 August 2019, 2:10PM
Schools that participated in the 2019 Pacific Games' 'Adopt a Country' programme have been acknowledged by the Government at an awards ceremony.
Representatives from participating schools were invited to a Government-hosted thank you and prize-giving ceremony last Friday at which their roles in the Games were highlighted and acknowledged. 
The Minister of Education Sports and Culture, Loau Keneti Sio, expressed the Government's gratitude to the participating schools and congratulated them on a job well done. 
"This is to acknowledge the schools' efforts and support to the Games," he said, in an interview with the Samoa Observer.
"As you know, for us acknowledgement is important in terms of relations and especially with the committees, parents, principals and school inspectors, it's not an easy task.
"For six months, they did everything to ensure that everything is in place and that everything was good."
All schools were awarded prizes for their efforts. Overall winners were divided into two divisions: the overall best school from Savai'i went to Salelologa Primary School while St Mary's Primary took the overall best school from Upolu.
The schools only had six months to prepare as part of their participation in the programme. 
This included tidying and decorating the school and its surroundings in a way that reflected the culture of the competing nation each school adopted.  The schools also sung their nations' national anthems and held cultural performances.  
"The Government and Cabinet did not sit idle as we were filled with pride as each representing school executed the flag raising ceremony as witnessed at Tiafau, prior to the official opening of the Games," said Loau.
"It was not an easy job but you all did a great job, for this I thank you for making your country proud, you have done your best for your country and succeeded."
This is the first time a Pacific Games host has included the participation of local schools in the Games' flag raising ceremonies, said Loau, who is also the Chairman for the Pacific Games Office.
"Actually this is the first time something like this has been done for the Pacific Games.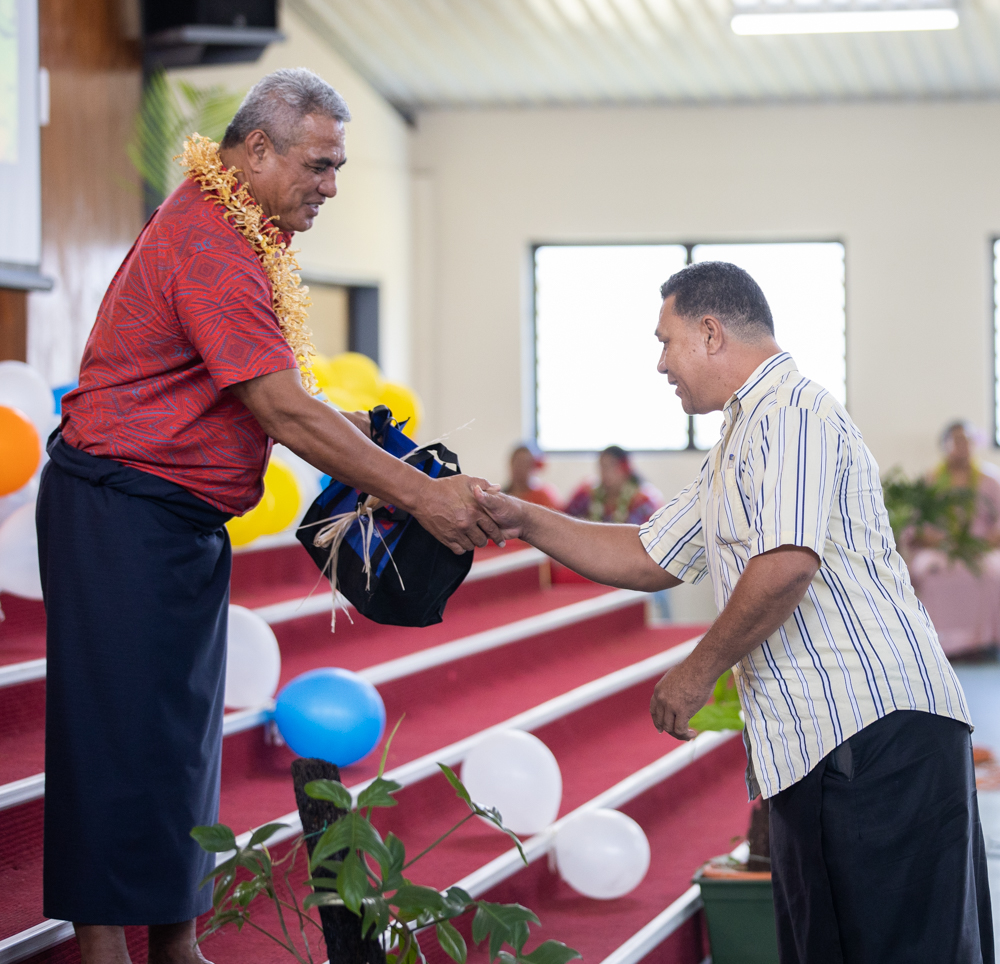 "This is the first time we have ever accounted for an initiative like this; to value and celebrate the cultures of our Pacific islands. 
"And with the Pacific nations, this is our identity, this is how we are known to the world and we are living and scattered around in this big ocean and this is one of the only times we acknowledge each other's cultures."
Loau said he was proud as a Minister to have had the students involved in such a memorable event and to see them learn something from it.
"It brings us so much joy that the students are able to learn and take a good lesson out of that experience and for sure it will be something they remember for a long time. 
"Because you never know when we are going to have these games again, maybe in 20 or more years but that's why we are happy with this initiative and for the schools freeing up their time to execute these efforts."
"May the Lord replenish what each school spent on their preparations and may our schools remain this beautiful for a beautiful Samoa, like it was during the Games," Loau said.
Prizes were sponsored by Samoa Stationery and Books (S.S.A.B.) and the official sponsor of the 2019 XVI Pacific Games, Digicel.
By Soli Wilson

•
17 August 2019, 2:10PM