Young minds tackle the future of the climate
Climate change is an issue facing the whole world especially Samoa and the Pacific Islands. 
At Ah Mu Academy at Lepa on Friday, 16 young science students shared their research into the climate challenges of tomorrow - and the possible solutions. 
Gedlaya Leo, who is 11 years old and in year seven at the school, got to the root of the problem of carbon emissions with a project demonstrating the benefits of coconut-based biofuels. 
Biofuels, he said over a flaming experiment that displayed the way in which different fuel sources combust, are better for people and the environment. 
"Climate change is becoming a threat and now its a good time for us to change our ways and we should start to use coconut oil biodiesel for the good of Samoa and the ozone layer," he said.
Two projects from each year level at the school were selected to showcase projects on the nature of climate change.
School Principal Loritta Enoka Ulugia said the school had been holding science displays despite an initial lack of interest from the students. 
"After two years now they want to be part of it," she said.
Mrs. Ulugia said that Friday's event was less a science fair as much as it was a display of what students had learned about climate change in their respective classrooms. 
"They start in their class room, the students pick a project and showcase it the selection [here is of] two project from each level," she said.  
Students from year 1 up to year 8 participated as parents looked on.
A year 8 student, 12-year-old Derserie Talauli 12 said a project on the ozone layer had greatly improved her understanding of how climate change happens.   
"I am presenting our project with my best friend; we have been working it for five days," she said.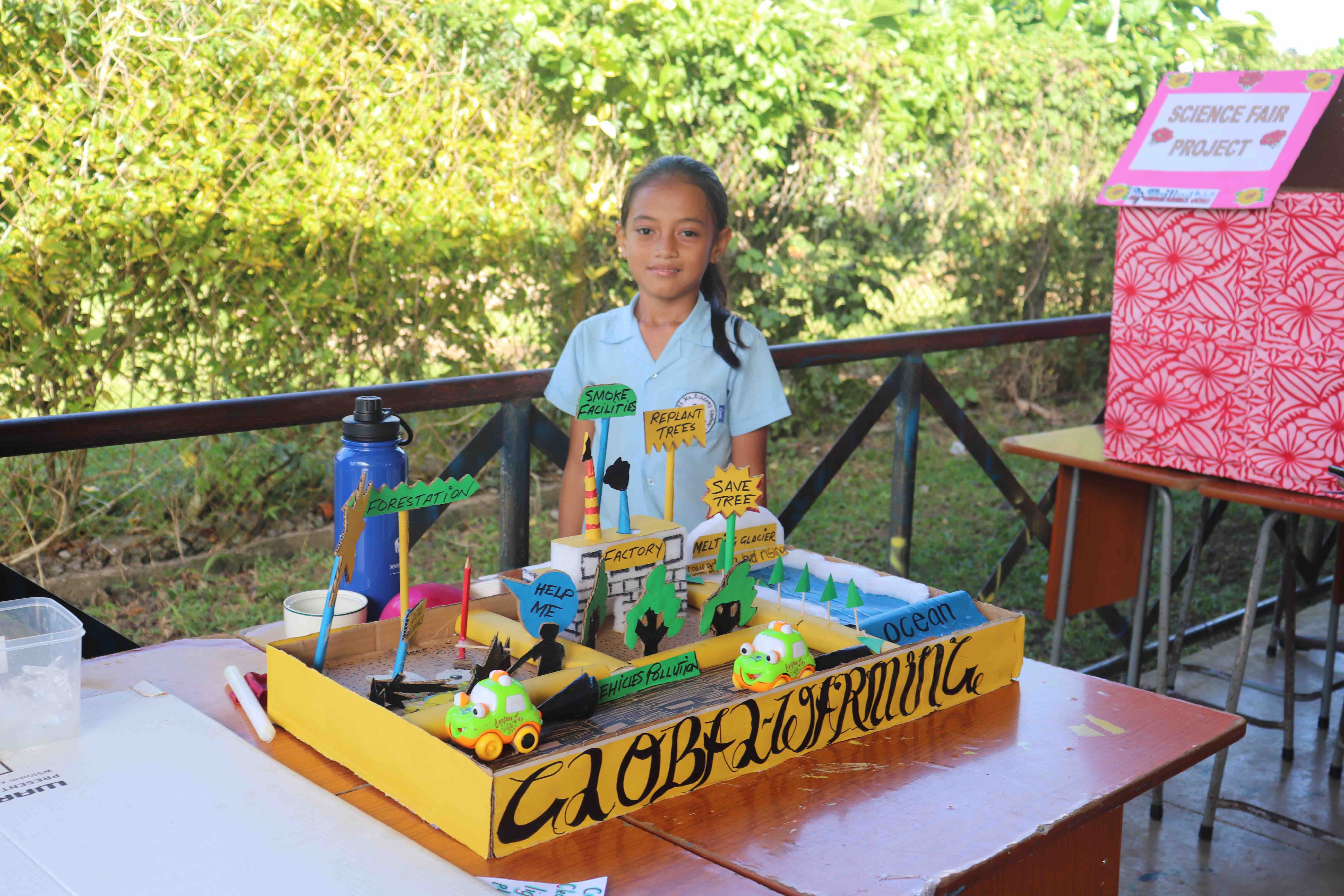 The Head of the school's Science Department, Puiai Fonofili Letoa, told Samoa Observer that Friday's event was about trying to reach a generation that would bear the brunt of the world's changing climate. 
"This is the right generation and the right time," he said. 
He added the parents have done so much to invest into their children project and today they have come and support them.

Sautua Matthes, a nine-year-old student from the year 4 class said she was happy to have learned so much from her fellow classmates. 
"I have learned about volcanoes and how they can destroy all the land," she said.