Methodist women end conference on a high
Methodist women were high on laughter as they danced and swayed on the final day of the Au Uso Fealofani (Methodist Women Fellowship Council) Conference on Thursday afternoon.
The week-long conference was concluded with a tausala for all the Methodist synods from all around the world.
The theme of faith and love was evident throughout the event as each synod delegate and individuals poured money out of their pockets for the church for each dance. More than $420,000 tala was raised during the women's last program.
This is the first Women's Council Conference to be chaired by Fialelei Faulalo Leti, who is the Church's current secretary and soon to be President after this week.
On behalf of the chairperson for the 2019 Au Uso Fealofani Conference, the spokesperson thanked everyone for making the effort to attend the conference, especially for having the heart to give for the church and God.
"For each Au Uso Fealofani synod, thank you for thinking of God and well done for all the works done. Thank you for the generosity and may the Lord be praised through all these things and may blessings fall from heaven for each and everyone of you," said the spokesperson.
The women's conference is part of leading up to the main conference starting next week which will come after the Piula Theological College's graduation tomorrow, Saturday morning at 10am.
In addition to the Methodist Conference excitement, the presidency will be officially passed on from the outgoing and retiring Reverend Apineru Lafai to Reverend Faulalo Leti.
The Women's Council Conference was kicked off last Sunday with a memorable services, dedicated to the women who have passed on while serving the Methodist Church in the last year.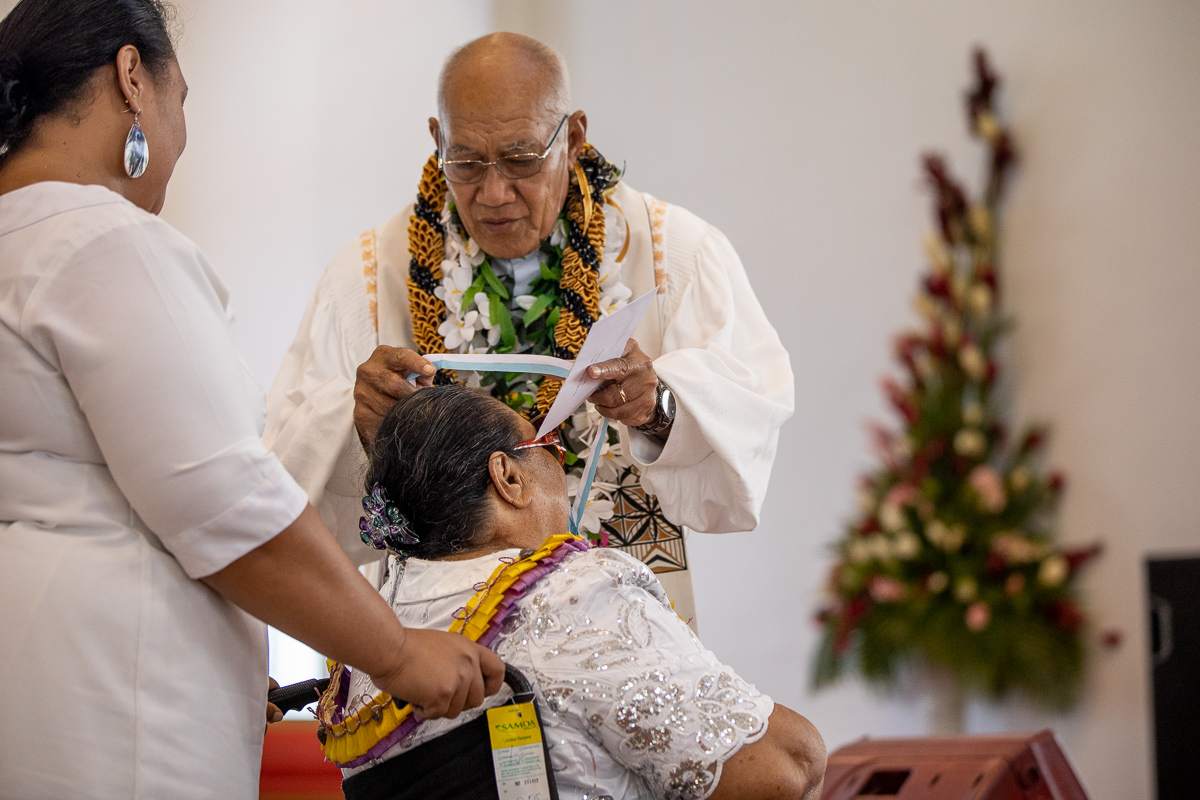 This was followed by a celebratory service on Monday honouring women's continued service to the church. 
Led by the Methodist Church President, Reverend Apineru Lafai, 82 women over the years of 70 from across 15 synods both locally and overseas were recognised for their services to and for the church.
The recognition of women was the main highlight of a church service at the Methodist Church at Faleula last night. 
The women each received a medal as a commemoration and appreciation for their hard work over the years plus a cash envelope, presented to them personally by Rev. Lafai.