Laughter gives way to reflection as Methodist women receive lesson in health
The Methodist Au-Uso Fealofani's Conference participants were treated to an educational health day that had participants by turns laughing and crying on Wednesday.
More than a hundred women looked on as the Savai'ians shone light on H.I.V. & A.I.D.S. and their effects on families and communities, and most importantly, the role of the women.
Instead of the usual powerpoint presentations, hosts from the Savaii East synod turned to skits and performances to get their message through to the women and, although it involved a lot of laughter, the women were seen wiping tears as the skit progressed.
The skit involved an H.I.V. infected woman being cast away by her family, friends and community because of her condition.
She was later accepted back into society once they were educated on prevention and ways H.I.V. can be transmitted, highlighting that love is what should be first and foremost, rather than being embarrassed of their daughter, sister, or friend.
Program facilitator, Lealaiauloto Asoiva Lea'ena, who works with the Ministry of Health said the health programmes during the women's conference are not a new initiative.
"This is a usual program of the conference, the president of the Au Uso decides which synod does the program for health each year and so Savai'i East was chosen. From Gataivai to Sasina and I'm from Savaii, in Avao," said the 42-year-old.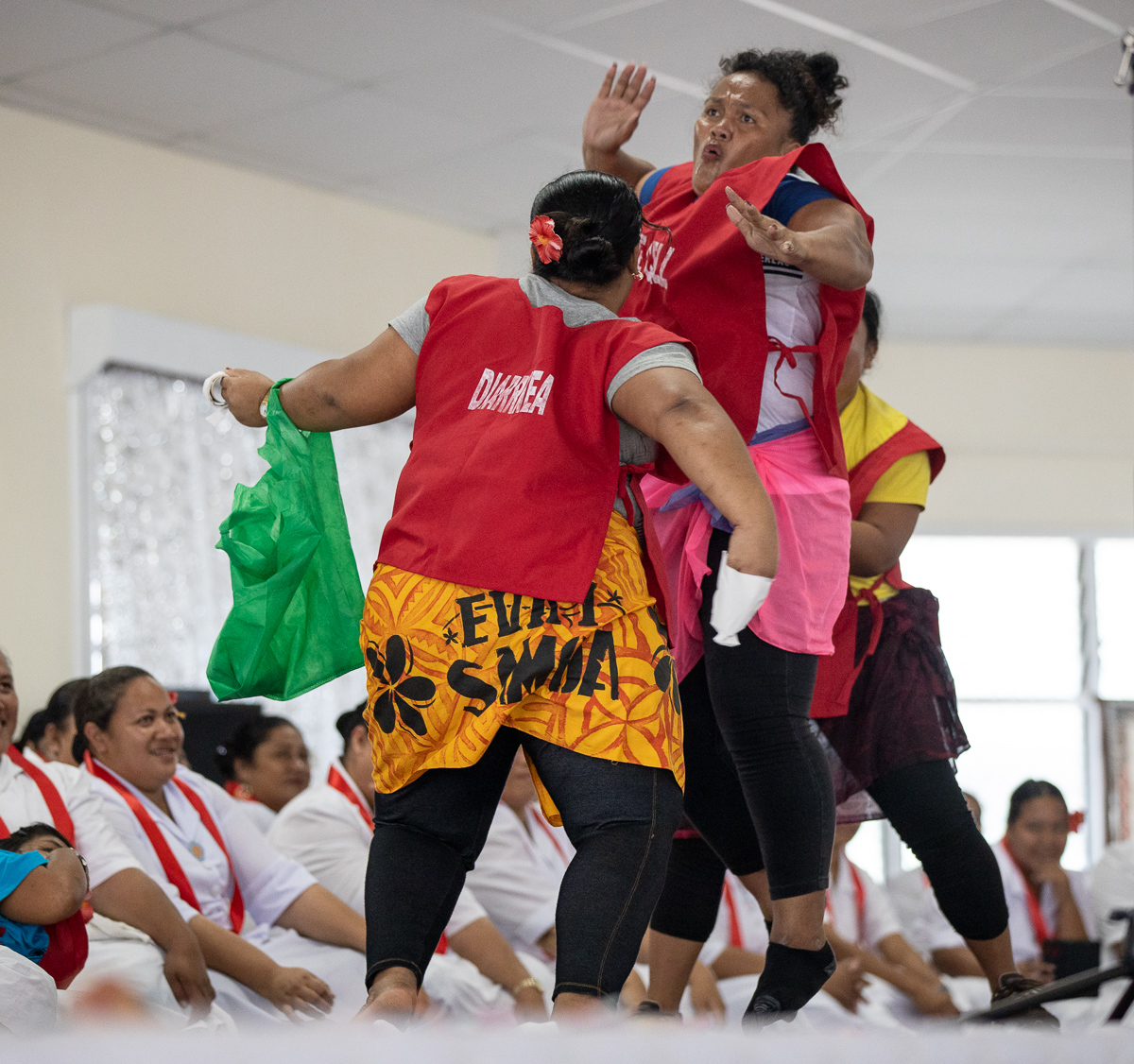 Asked why they chose H.I.V. and A.I.D.S. for the main message this year, Lealaiauloto said it was an important message worth delivering.
"Whether it's a disease that can be cured or not, it is a message worth delivering for our women, so that they know what to do," he said.
"It's great for the women so that they are able to go out and deliver, whether they learnt a lot or a little, the point is to take the message out and spread awareness on the topic and importance of prevention."
Lealaiauloto stressed that it's not the laughter that matters, but the fact that each and every one of the women have something to take away from the health program to take home.
"It's not the drama and laughs that's the most important, but that it is planted in the hearts of each and every one who is here today," he said. 
"I'm used to these things, and if tears are shed, you know they felt it, but what we're really looking for is to use it and live with it; not only the Au Uso fellowship but also in organisations, youths and such."
The wife of the secretary, Fialelei Faulalo Leti who is currently chairing the Women's fellowship conference concluded the program with a message: "Your health is in your hands".
"Have faith and maintain," she said.