Reverend's revealing sermon on loss
A Sunday church service was dedicated to remembering those who lost their lives while serving the Methodist Church and as part of a service held in advance of the annual Methodist Au-uso Fealofani's (Council of Methodist Women's) conference.
The service was led by the outgoing Samoan Methodist Church President, Reverend Apineru Lafai, who was closer to a sermon's subject matter than some may have realised. 
Rev. Lafai's said he was not necessarily suitable to offer comfort to others who were mourning because he was among those who had lost. (His wife, Seti Apineru Lafai, passed away earlier this year).
"I should keep my sermon short before I start crying because the president should not cry," he said. 
Yesterday's service at the Methodist Church, Faleula precedes Rev. Lafai's replacement by Reverend Faulalo Leti Paaga.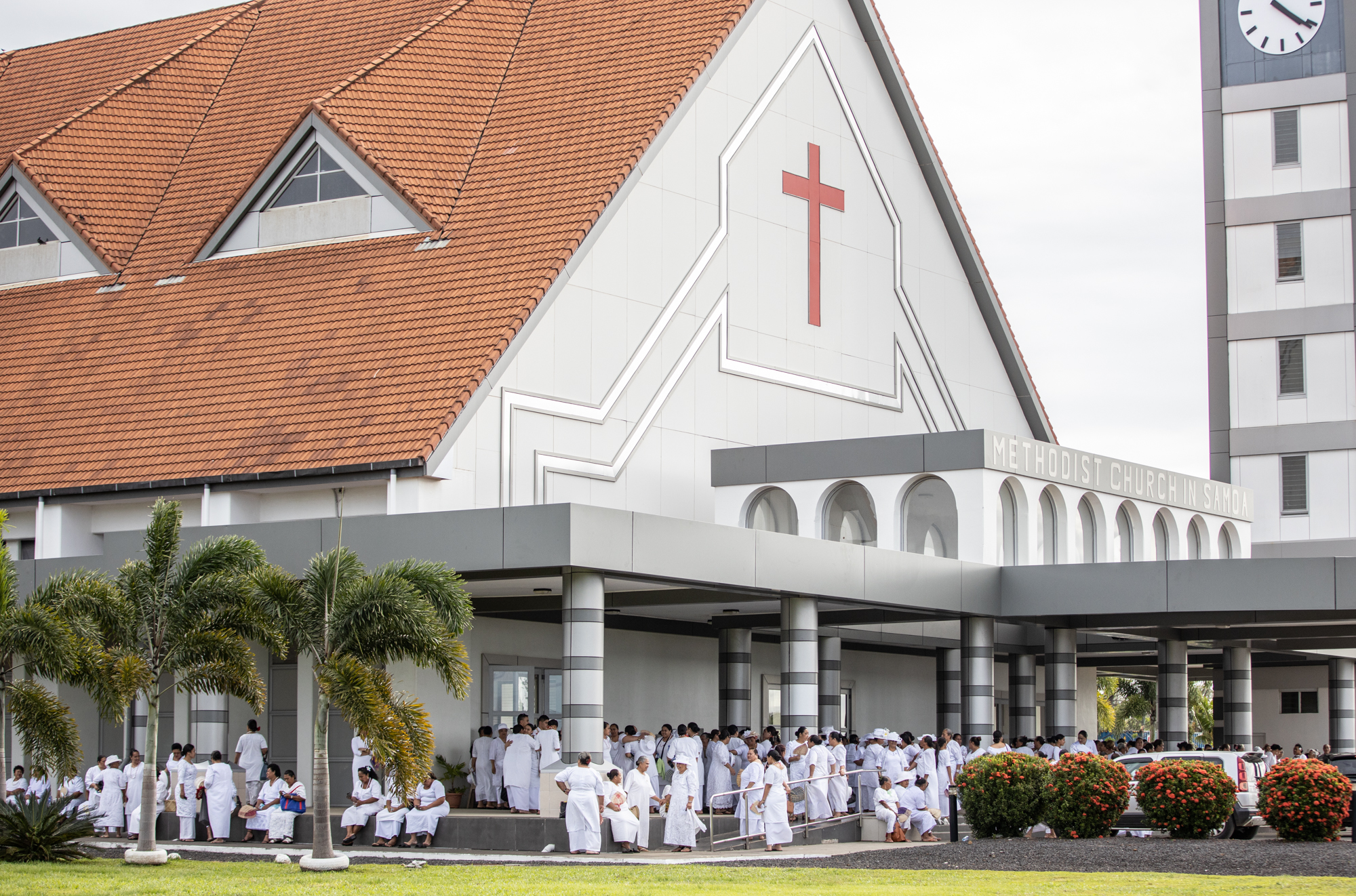 Hundreds of wives of elderly deacons, ministers and pensioner mothers from Samoa and overseas attended the service dressed in white.
Rev. Lafai said that it is significant to acknowledge the lives of those who were called by God while serving Him.
"Everlasting God, you are the reason why we exist; our lives begin and end with you, we come together to remember your servants and their work of love which was carried out in the church," he said. 
"We have faith and trust in thy will and power to help us continue serving in different callings in life so we can praise and glorify your name forever.
"Lord, you are our comfort and strength, may you also keep your promises to our church and families who are mourning [in] Matthew 5:4 'Blessed are those who are sad. They will be comforted'," he added.
The annual Methodist Women's conference will be held for five days and will conclude this Friday.
It is a lead up to the main annual conference of the church to discuss issues about the church's development and strategic plans.