Foaina Asovale wins Samoa Star Search 2019
A third year University student was overwhelmed with joy after she was crowned the winner of Samoa's Star Search on Saturday night.
Foaina Asovale was announced as the winner of the 2019 edition of the annual contest last Saturday at Gym 1 at Tuanaimato
She was awarded a $6,000 cash prize as and other prizes from various sponsors.
The 21-year-old was surprised when they judges announced she had taken home the trophy. 
"All the glory and thanksgiving must be given back to God and I dedicate my success to him because the talent is from him and I am able to put it into good use," she said. 
"I started music at a young age around 12-years-old; it became my passion and it was a form of escape where I can use to cope when I am sad.
"I admit there were also other times when the competition was getting very hard and I struggled a bit but I thank God for being my foundation."
Ms. Asovale is the daughter of Talolua and Asovale Taala from the villages of Falelauniu, Mulinuu, Sapoe Falealili, Safatoa Lefaga, Tafatafa.
"A difficulty I encountered was transportation because I lived far from town and so we had to drive to get into town and go back and I thank my parents for always being there for me," she added.
She is currently in her third year as a student at the National University of Samoa, studying a Bachelor's degree in Arts.
The annual singing competition is organised by TV1 Samoa (Samoa Broadcasting Corporation) and has been running for more than 10 years.
Gym 1 was full of supporters, families, and members of the public who were maintaining high hopes for their favourite singers. 
Other finalists included: Abberdeen Heather Alai, Brandon Tino, Pele Puepuemai and Jireh Lemoa who all competed by singing two songs in Samoan and the English language.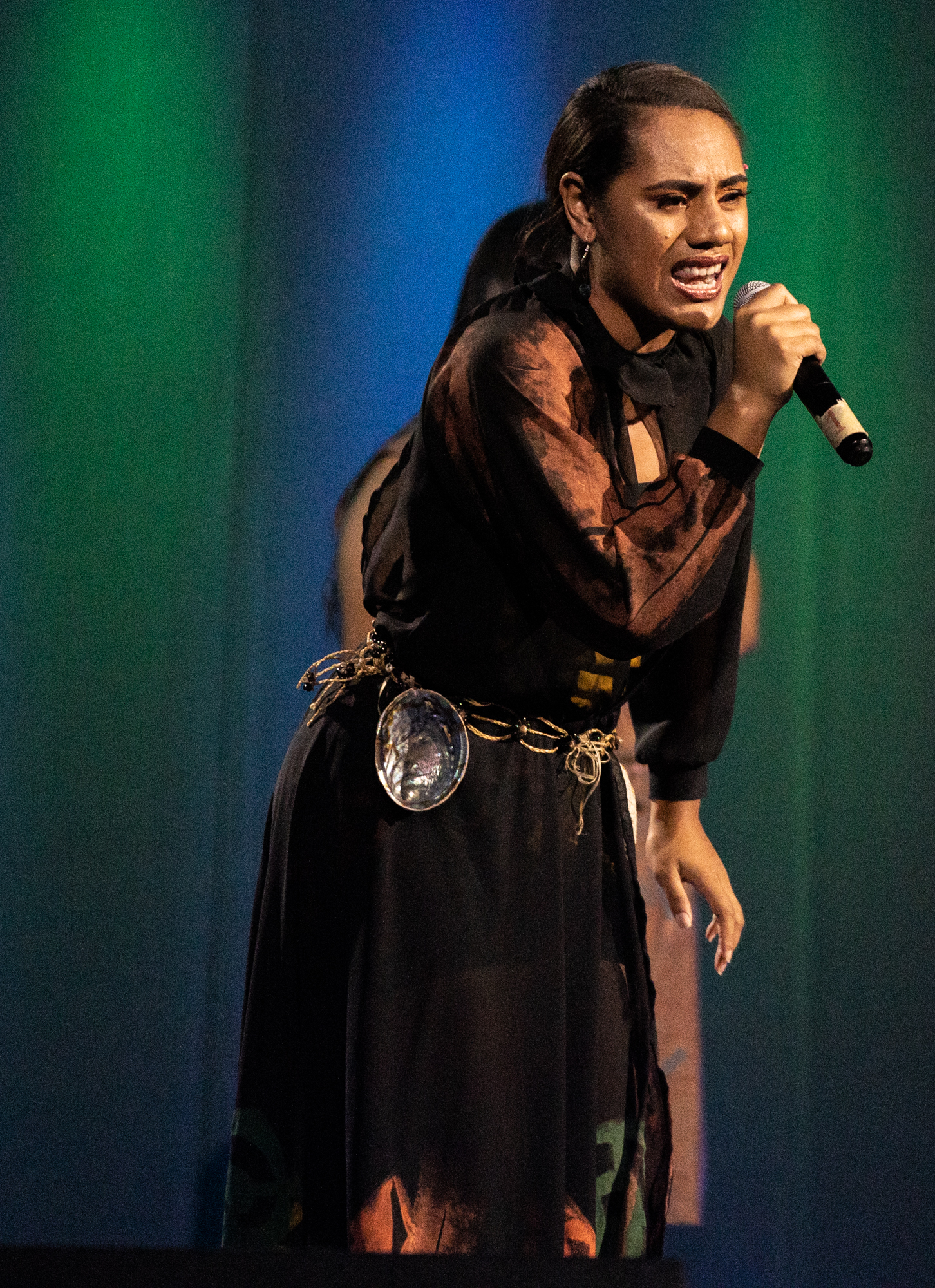 Ms. Lemoa won the People's Choice Award. 
Digicel and Chan Mow were the major sponsors for this year's singing competition.