Manu preparing for physical clash with U.S.A Eagles today
The Manu Samoa were ready for physical, direct rugby from Tonga last week, and are expecting the same from the U.S.A. today.
Head coach Vaeluagaomatagi Steve Jackson said he is predicting strong set piece play from the Eagles.
"They were quite dominant there against Canada last week, so we know we've gotta do a job up front before we can play our part in the game."
He said they like to use hard running from their centres, and look to beat teams around the corners.
"We know it's going to be tough, we're not thinking it's going to be an easy game by no means."
With showers predicted for Saturday, Vaeluaga said the Manu Samoa should be ok in the wet, but if the ground cuts up like it did at Apia Park against Tonga it will be a battle.
He said while they will adapt to whatever conditions are on the day, they also have a gameplan they want to try and execute.
"Be it raining, hailing or muddy, we still wanna try and do the things that we've been building on over the last three weeks."
Vaeluaga said that's the overall goal of the Pacific Nations Cup campaign - to work towards how they will play at the World Cup, as well as grow relationships among the group.
"It's obviously a good opportunity for us to get our systems and structures in place."
As such, the coach has opted to make sweeping changes for this weekend, including a debut for Henry Stowers at blindside flanker.
Vaeluaga said he can play all three loose forward roles, and that's something the coaches have spoken to Stowers about.
"You might see him get some gametime in another position on Saturday, just depending on how he goes."
"But 6 is his preferred position, and again, really critical that we give these guys an opportunity in the positions that they normally play."
Vaeluaga said he is really excited for him to make his debut, and that he deserves the opportunity.
"He's played extremely well at the Western Force, and trained extremely well the last three weeks."
His clubmate AJ Alatimu will start at first five, with Ulupano Seuteni dropping out of the 23 despite playing "extremely well" in his debut according to Vaeluaga.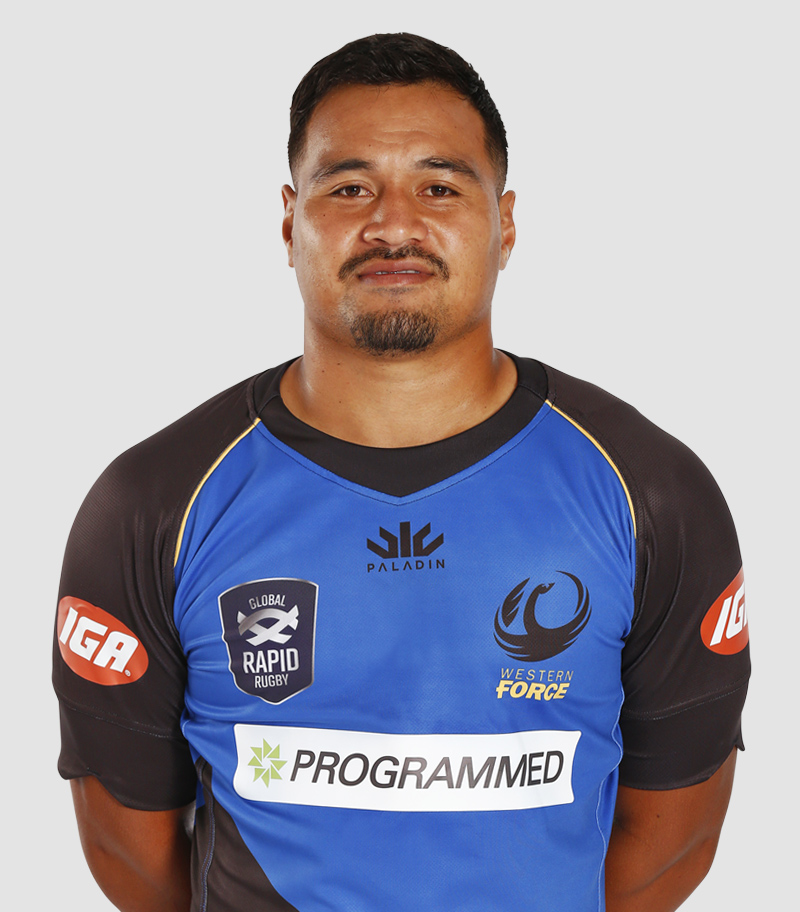 "That's just because we wanna see Henry Taefu at some stage play 10.
"We wanna build some depth in that area moving forward."
Taefu, who also plays at the Western Force, will start at second five in a new midfield with Kieron Fonotia.
Presumably substitute Rey Lee-Lo will come into the centres at some point on Saturday with Taefu shifting inside.
Vaeluaga could also bring Alapati Leiua in off the wing and shuffle everyone in, with Jamie-Jerry Taulagi providing back-three cover off the bench.
Leiua will start in place of Belgium Tuatagaloa, who after straining his knee last week is being held back as a precaution.
Flanker Jack Lam has been bracketed with lock Kane Le'aupepe on the bench as he works his way back from a knee complaint.
Manu Samoa team to play U.S.A:
1. Jordan Lay
2. Seilala Lam
3. James Lay
4. Teofilo Paulo
5. Vaitoasa Senio Toleafoa
6. Henry Stowers (debut)
7. TJ Ioane
8. Piula Fa'asalele (captain)
9. Pelefofoga Cowley
10. AJ Alatimu
11. Alapati Leiua
12. Henry Taefu
13. Kieron Fonotia
14. Johnny Vaili
15. Ahsee Tuala
16. Elia Elia
17. Logovi'i Mulipola
18. Paul Alo-Emile
19. Jack Lam/Kane Le'aupepe
20. Afaesetiti Amosa
21. Auvasa Faleali'i
22. Rey Lee-Lo
23. Jamie-Jerry Taulagi