University staff, students get free medical checks
Students and lecturers of the National University of Samoa (N.U.S.) were offered free clinical checks by a visiting Chinese medical team.
The event was organised by the Confucius Institute at NUS and held in the university's foyer on Tuesday.
The medical team's services are part of an existing agreement between the Governments of Samoa and China, which has China provide a certain amount of medicine, equipment and a medical team to the Samoan Government.
The medical team included: Dr. Zhang Jichang (cardiology); Dr. Mu Yan (dermatologist); Dr. Xu Feng (nephrologist); Dr. Xin Ding (ENT - ear, nose and throat specialists); Dr. Mei Xiang Lin (pathology); Dr. Zhan Peng (urologist).
A Sociology lecturer from the national university, Fijian Willliam Young, praised the provision of services: "I think it is a great opportunity for everyone here at NUS to get scanned especially for those who maybe suffering from some pains, this is a chance to undergo free clinical services."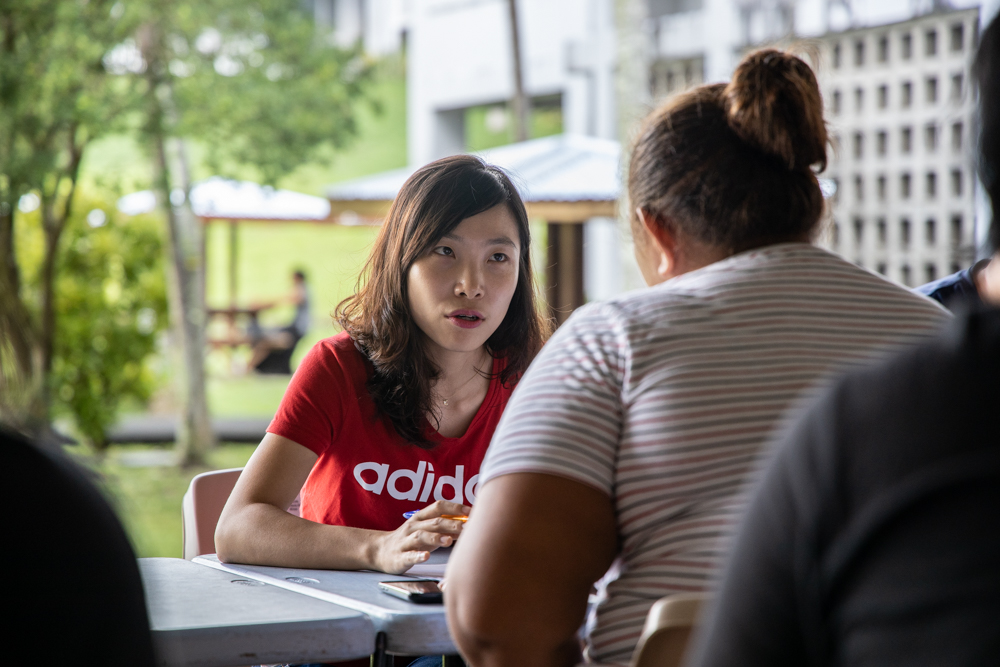 "It is also unfortunate that some of the staff are busy so they couldn't come but I think students should make the most of it.
"I had my blood sugar tested and the doctor said it was fine, and also checked my ENT but I was advised by the doctor about my lifestyle choices especially my diet; if we do not prioritise our health then we can't be effective lecturers."
Dr. Zhang said that this was not their first time offering free services to the community. 
"Earlier this year, we had the chance to screen more than 40 people living on Manono Island for blood sugar, blood pressure, and we also gave out some medicine for them free of charge," he said. 
"The purpose for us providing free health checks at the NUS is because we were invited but not only that: the lecturers and students are very busy and most do not have time to visit the hospital and undergo screening and that only happens when they are sick which is unfortunate.
"There are cases where some people carry a disease with them but do not have any knowledge of it and so we hope to save lives with our work."
He stated that free services are their way of giving back to the community and the local people of Samoa, especially the students who are the future of the country.
"One of the major problems faced by Samoa's hospitals is patients being admitted late and at a critical level: early admission can save their lives.
"In my experience in Samoa, diabetes is a great concern and the highest rate of local patients being diagnosed with it.
"As a heart specialist, my advice is for everyone to live a healthy lifestyle in terms of proper diet and frequent exercise."