Manu's Fa'asalele wants more success following French title win
Manu Samoa flanker Piula Fa'asalele is hoping to pick up some honours in the blue jersey after a triumphant club campaign with Toulouse.
The 31-year-old came off the bench in the French powerhouse's 24-18 win over Clermont in the 2018-19 Top 14 final in June, which secured their 20th first division title.
"The whole city celebrated," Fa'asalele said.
"Obviously it's a huge honour, I was ecstatic."
He will play for Perpignan next season having signed a four-year deal there, and said winning the French title was the perfect way to say goodbye to Toulouse, the club he has played at since 2016.
"It was my signature of kinda saying goodbye, leaving my mark on the club before I leave."
Perpignan were relegated from the Top 14, so Fa'asalele will play his trade in the Pro D2 second division next season.
"I like challenges," he said.
"I feel you always have a purpose in life, there's always a reason for something happening."
Fa'asalele said he left Toulouse on good terms, and now has the chance to bring Perpignan back up and keep them there.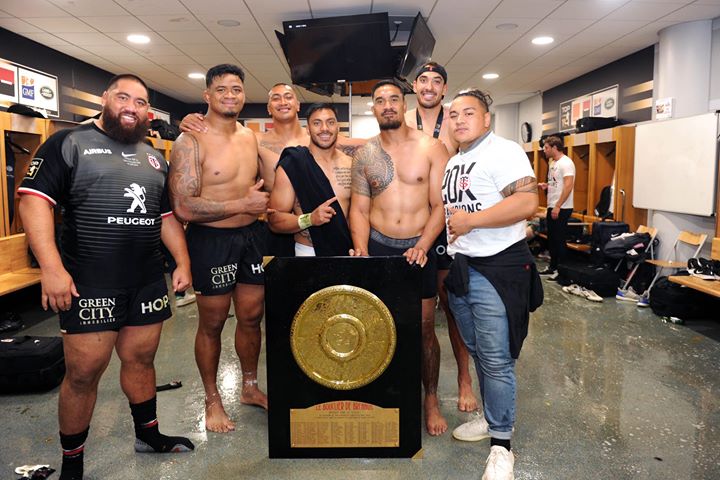 Jerome Kaino captained Toulouse in the Top 14 final, and Fa'asalele said having grown up idolising the 83-test All Black loosie, he was honoured to have played with him.
"I feel like I play a similar style as Jerome, I'm quite physical and I love the ball and stuff.
"His leadership role and his aura in the team helped the team get to where we wanted to be.
"What I learned off him, hopefully I can implement that in the Samoan team."
Fa'asalele has played in France since 2008, where some clubs have garnered a reputation for keeping players from representing their countries.
"I think it's just down to livelihood; a player's got to put food on the table for their family.
"In some cases they have to choose that over playing for their country.
"I love playing for my country and I have a passion for this jersey, so any time I sign somewhere I make it clear, I'm not going to sign if you don't let me go, it's clear-cut for me."