Win great for Manu Samoa. But this is just the beginning.
There's no doubt about it. This country continues to bask in that winning feeling, which started during the Pacific Games and it continued last Saturday at a muddy Apia Park, where Manu Samoa conquered Tonga during their Pacific Nations Cup clash. Fantastic.
It wasn't pretty but a win is a win. It is definitely too early to make a call on whether the Manu Samoa is ready for the Rugby World Cup later this year judging from their one lone victory this year.
Let's not forget that Tonga's discipline let them down quite badly and, in doing so, let Samoa off the hook. For the last ten minutes, it was a mismatch with 15 players against 13. If we are honest with ourselves, we were quite lucky. That game could have easily swung the other way.
Thankfully it didn't and today, we rejoice with coach Vaeluaga Steve Jackson, captain Motu Matu'u and all the Manu Samoa family. Why not? Wins for the Manu Samoa have been hard to come by lately so to win and win at home is an occasion to celebrate.
The victory is a good sign for Samoa as they gear up for rugby's ultimate showpiece later this year where they will be up against the best teams in the world in Japan. What's needed now is to build on the momentum and take it to the next level.
And there is reason to be optimistic. We can probably safely say that the team we saw on Saturday is the new breed of Manu Samoa coming through. While there were a few old heads around providing guidance here and there, there were also several new players. All these new players stood up and were very impressive on their first outing.
There is no better person to sum up the team's performance than Coach Vaeluaga who was very proud of his team and the way they stood up in conditions that could only be described as atrocious. It's a miracle they allowed the game to continue.
"I think our eight stood up today and I couldn't be prouder of the way they played the game," Vaeluaga said.
Of the seven debutants, the coach said he was extremely proud of them. The Man of the Match, Afaesetiti Amosa, was outstanding.
"[With a] ball in hand, decisions that he made at the base of the scrum, all those [are] things really that people don't see," he said.
Another position that was closely monitored was the first five eighth where Ulupano Seuteni made his debut. Apart from a couple of misguided kicks, his performance was impressive. That game would have given him a lot of confidence.
The conditions certainly did not allow us to see the attacking flair of two other debutants in Johnny Vaili and Belgium Tuatagaloa who are Sevens specialists.
"I feel sorry for our back three in conditions like this, but I thought [the debuting Johnny Vaili] and Belgium Tuatagaloa performed extremely well," said Vaeluaga.
We couldn't agree more. Overall, there were certainly a lot of positives for the Manu Samoa to take from the game. TJ Ioane and Chris Vui were outstanding with their work rate unmatchable. Manu Samoa destroyed Tonga's scrum, which was surprising given the presence of Ben Tameifuna and the huge Tongan forward pack. The lineouts worked really well given the conditions. The set pieces were sound.
But this is just the beginning. And like we said at the start, it is too early to tell from one game whether this team is ready for the World Cup.
The good news is that they still have more games in the Pacific Nations Cup as well as other test matches to rectify some of the problems we saw on Saturday. One of the things that stood out was their inability to capitalise on possession and territory in terms of the scoreboard. Against better oppositions, Manu Samoa will be made to pay.
But those are things they need to work on.
In the meantime, we should rejoice in the win and hope they can continue and finally end Fiji's dominance in the Pacific Nations Cup.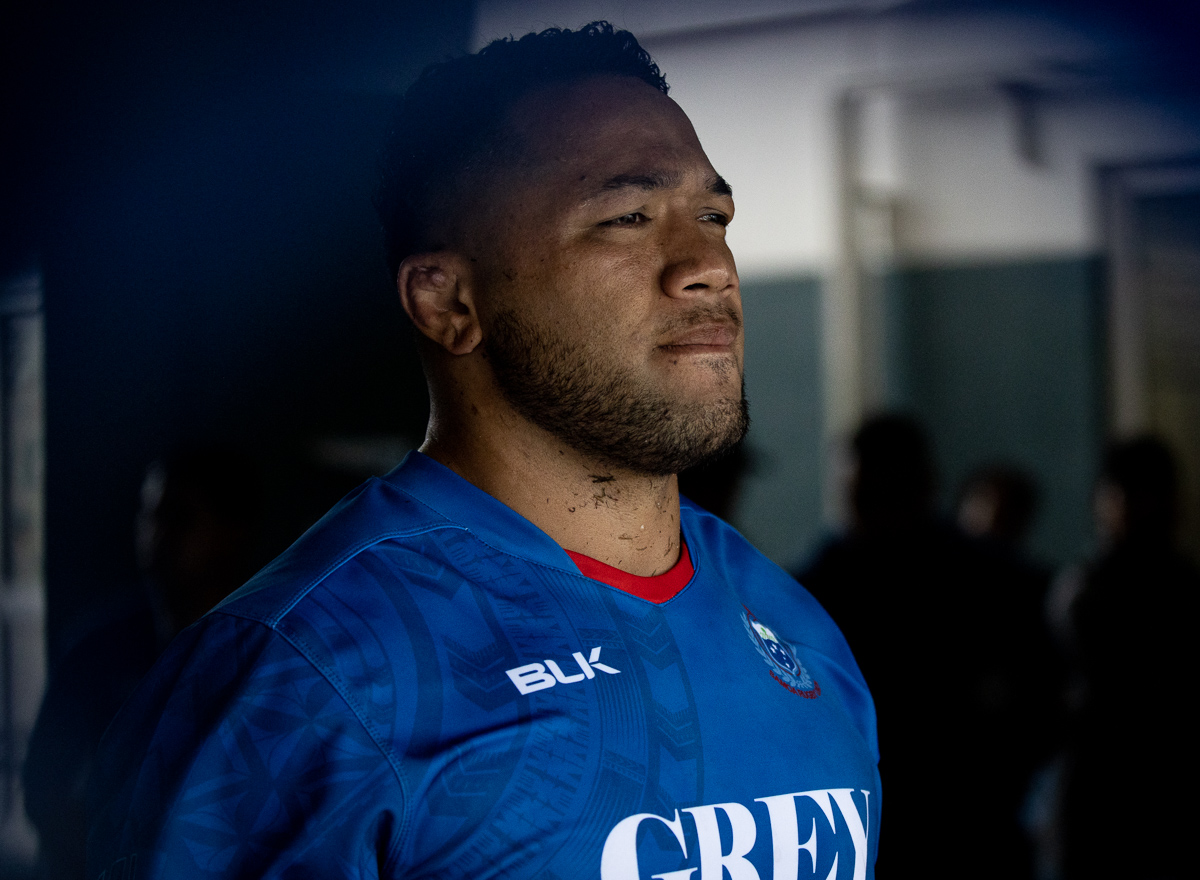 The last words go to captain, Motu Matu'u, who did a superb job marshalling his troops.
"[We were] working each other right to the bitter end and even to the 80th minute," he said.
"We dug deep and we had to. We knew Tonga have got a big, physical pack and we had to dominate them. We give credit back to God for giving us the strength to carry this game, and to come away with the win."
Matu'u said the win means a lot to his team, their families, and the Samoan people, and was honoured to have captained the Manu for the first time.
"When I was asked to lead the side out I had no words," he said. "Realistically there are 14 other captains on the field and all I do is talk to the ref."
Well that's an excellent attitude to have. We can hardly wait for the next games in the Pacific Nations Cup. 
Have a great week Samoa, God bless!