Australia-based couple choose Samoa for their big day
By Talaia Mika

•
28 July 2019, 3:00PM
Shared cultural roots inspired newly-married couple Marion and Vincent Emana to choose Samoa as the place to seal their love.
Held at the Peace Chapel in Vaimea, the couple was blessed with the sacrament of Holy Matrimony in front of their families and friends.
The service was conducted by Sydney's Grace Point Church Pastor, Reverend Mafi Mata'afa.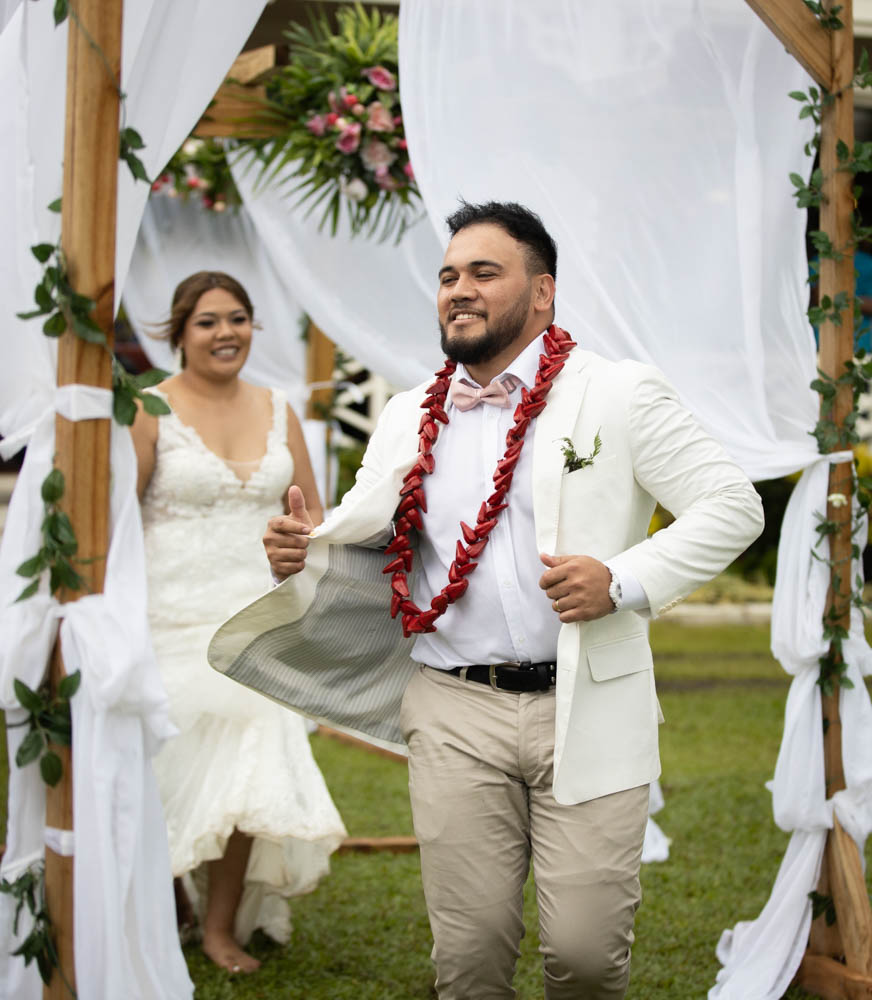 The couple had been living in Australia with a dream of uniting their Samoan relatives in laughter and joy.
"Having our Samoan relatives here - who couldn't afford to come over to Australia -  is a dream we wanted to accomplish to show them that we value our Samoan roots," Mrs. Emana said. 
"Finally we've done it. It's been a long time since we [first] wanted this day to come and we're very blessed to see the results of our Samoan families coming together to celebrate with us as we build our family."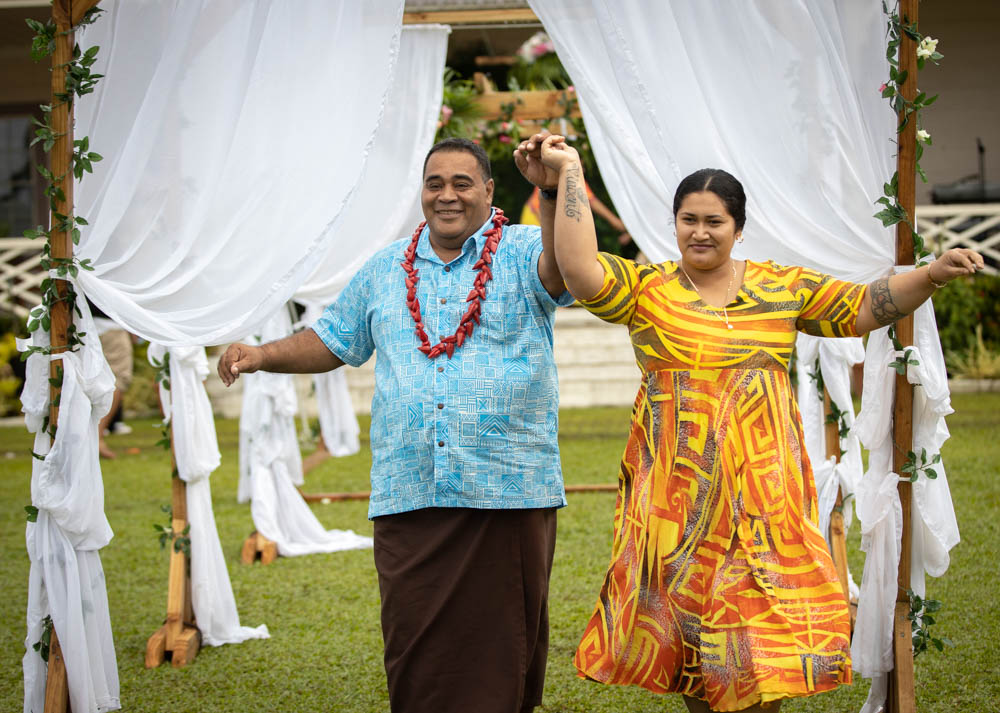 They have spent five years of courtship in Australia and, the couple said, they now wish to build a family with love, respect and, most of all,  Samoan culture.
"Hopefully, if God blesses us with children, we'll definitely raise them as our Samoan parents raised us; in the Samoan ways," Mrs. Emana said.
"We believe it's the start of a happy family in the future."
The 27-year-old groom was born in Samoa and said Samoa has changed so much.
However, he said he was still in love with his Samoan roots just as much as he loves and cherishes his newly wedded wife.
Mr. Emana is from Faleula and Falealili and his bride is from Falelatai and Vailoa Palauli.

"We're really excited for what's ahead of us and we just can't wait to reunite with the rest of our families here in Samoa before we go back to Australia," Mr. Emana said.
The ceremony was followed by a wedding reception at the Robert Louis Stevenson's Museum at Vailima.


By Talaia Mika

•
28 July 2019, 3:00PM