Magical Samoa continues to woo Kiwi couple
By Jotham Ulutoa

•
27 July 2019, 6:02PM
The magic of Samoa keeps on bringing back Kiwi couple Mike and Diane Wilson – they are now back for their sixth visit and loving every moment.
The two former teachers were at the Taufua Beach Fales in Lalomanu recently when the Samoa Observer came across the couple and did an interview on their first impressions of their vacation.
Mrs Wilson said it was their sixth visit to Samoa and they keep on coming back to the island over the years, though they both conclude that this latest visit has to be their best thus far. 
Lalomanu is special for them as they said they loved the local residents for their friendliness and hospitality, which is why they keep on coming back.
"We love the Taufua family, they have been good to us and the environment also, the people we meet are very friendly," said the 61-year-old woman.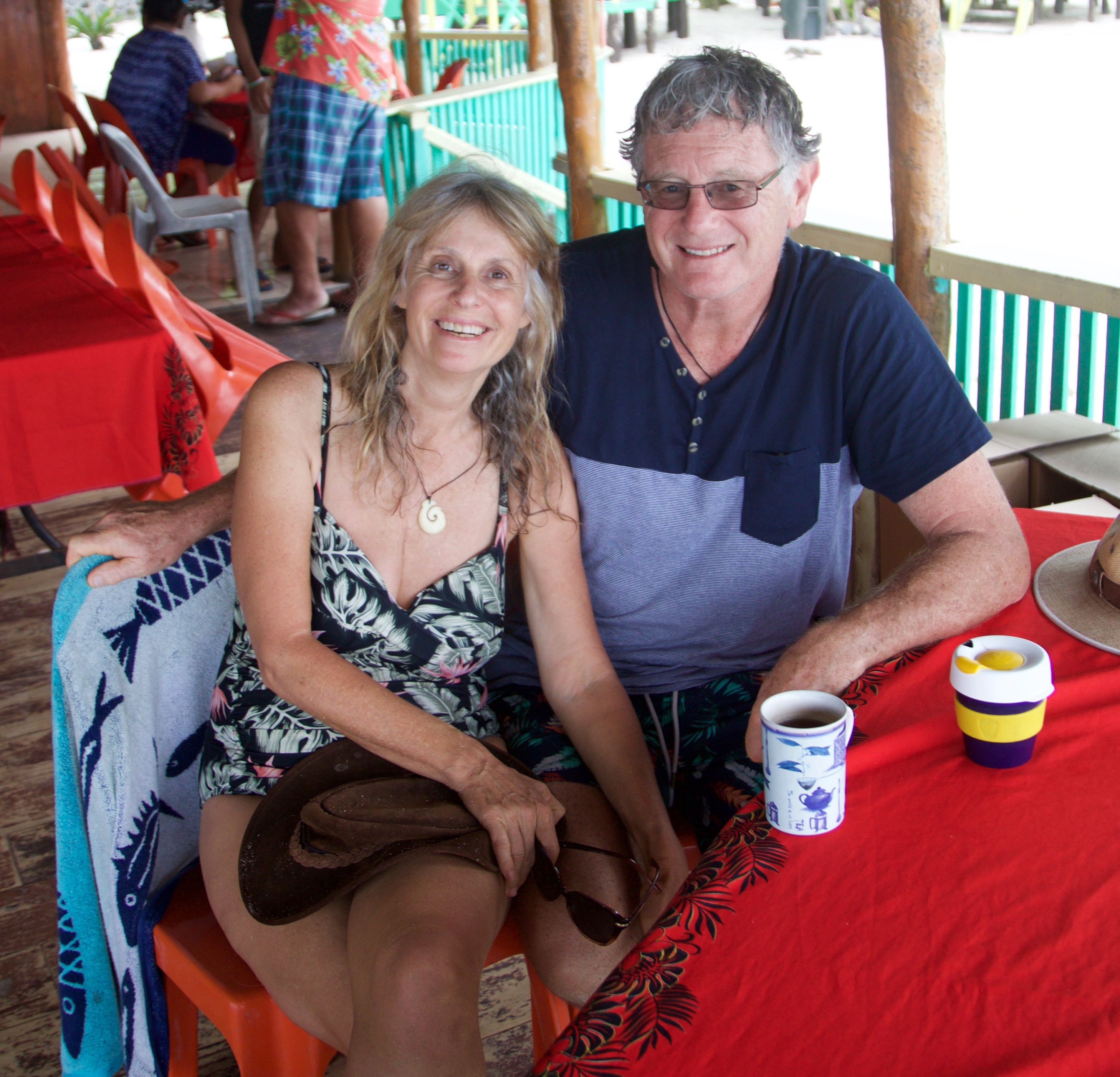 For her husband, a lot has changed in Samoa over the years with Mr Wilson saying he has seen a number of developments since their last visit to Samoa.
"Well there has been some changes like new resort has been built, and some new developments in the area," he said.
Mr Wilson added him and his wife love to walk from their room to the other side of the Taufua Beach Fale, and while they have the option of driving there, they would rather walk over. 
"We enjoy walking from our room to the other side of the resort, well it's a bit unusual but we like walking from the mountain side down to the village," he added. 
The Kiwi couple said they have had a great experience in Samoa, doing sightseeing which included visits to the waterfall. 
"Its was interesting seeing people walking with basket filled with firewood, seeing the waterfalls and meeting new people."
The breakfast setup at the Taufua Beach Resort has also given them a new experience, eating together at the same table like a family with other guests, despite representing different nationalities. 
"Here at the Taufua the workers put the table together when it's breakfast or dinner and all the guests eat together as a family," said Mrs Wilson. 
By Jotham Ulutoa

•
27 July 2019, 6:02PM