Manu in Samoa for Tonga test
The Manu Samoa arrived in the country on Sunday evening, and will train this week in the buildup to their first test match of the year - the opening game of the Pacific Nations Cup against Tonga on Saturday at Apia Park.
Head coach Vaeluaga Steve Jackson said the players are really excited to prepare for the game, as well as get around the community.
"To be able to put the boots on and get out there and actually instead of tackling each other, we get to do it to the opposition in front of us.
"We know that we need to put something out there for the public and the community to be pretty happy about and proud about."
"Tomorrow it's all about how we're going to play against Tonga and what we think that they're going to do.
"We'll continue to do some of the team-building stuff that we've been doing, keep working with the leadership group."
The Manu spent last week at the A.U.T. Millennium Institute in Auckland, where Vaeluaga said they looked more at the overarching Rugby World Cup campaign of 2019.
"It's really about getting our systems and structures in place, how we want to play the game, our standards and expectations as a playing group.
"One of the main things is just to build connections and relationships with each other really.
"That's always the way when you bring a team together, the first thing you need to do is get close."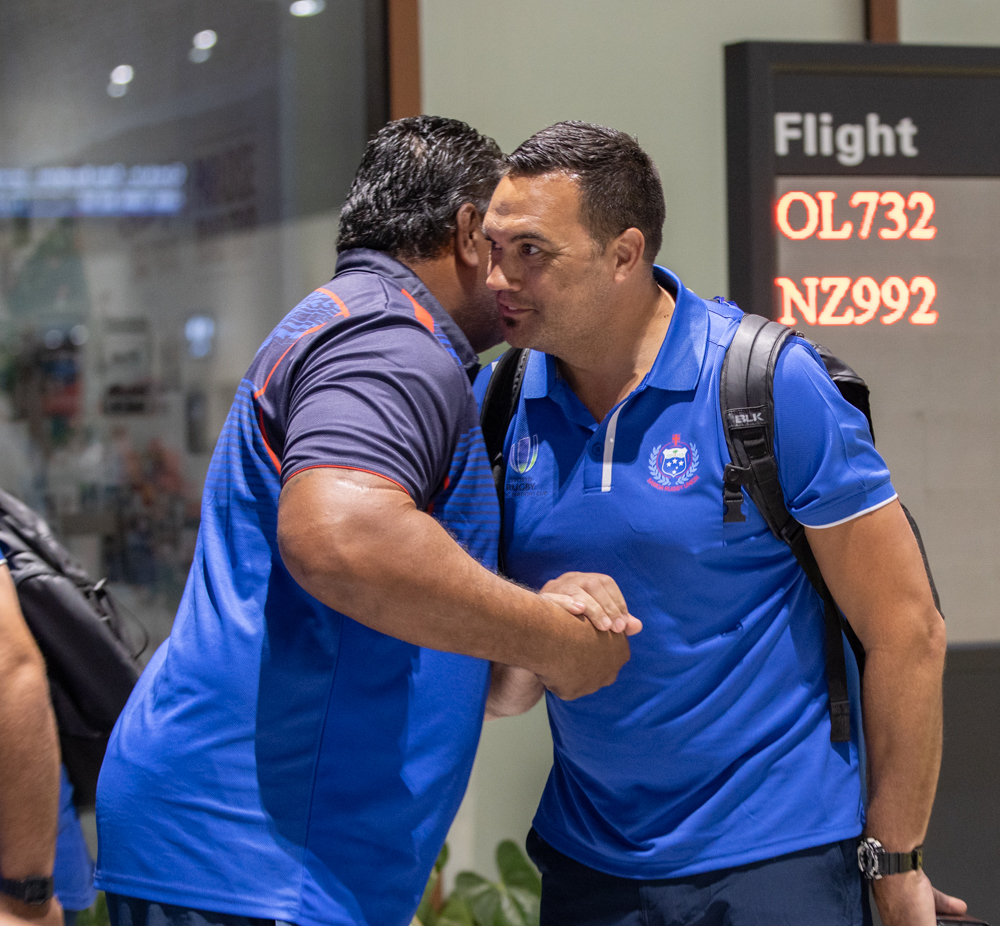 He said he is excited for the players.
"Some of them haven't been here before, and some of them haven't been here for a long period of time, so there'll be family and things like that for them to catch up with.
"This is the one and only opportunity that we'll get to see some of these players put their hand up for Rugby World Cup."
A couple of players have come in to the squad due to injury concerns, with loose forward Alamanda Motuga joining the group after his Manu Samoa 7s teammate Tofatuimoana Solia picked up a knee injury at the Pacific Games sevens, and prop Howard Sililoto also coming on board.
"We've got a couple of niggling injuries with our props at the moment," Vaeluaga said.
He said it will help them get a look at even more players, and build further depth from which to pick a Rugby World Cup squad.