Golf team brings in medals at Fagali'i
Team Samoa Golf ended the Pacific Games on a high on Saturday - with perhaps the only let down being the colour of the medal.
Samoa's men and women's golf teams secured silver and bronze medals at the Fagali'i Golf Course.
Both the men and women's teams won silver in the team category, while Samoa's Van Wright won bronze in the male individuals.
Olive Tapu also won bronze in the female individual's category. 
New Caledonia won the gold in the team category for both the men and women's teams and also claimed gold in the female individual's category.

Tapu was excited at getting a medal in the female individual's category and being able to represent Samoa in the 2019 Pacific Games. 
The 24-year-old is from Fagali'i. She is the biological daughter of Pele and Auvaa Sila but was adopted by Liutasi and Kamilo Tapu in New Zealand.
"The feeling of winning a medal and representing my country on home soil is amazing - it feels unreal and a great honour.
"Our last day of the tournament was pretty tough out there despite having tried my best and giving it my hundred per cent but New Caledonia was too good.
"Another challenge was playing in bad weather conditions – there were times when it rained - I don't like playing in the rain but we have no choice," she said.
She added this year is her third time representing Samoa in the Pacific Games.
"But this is the first time I have ever won a medal in the individual's category - I won medals before but for team events.
"I started playing golf in 2007 and I loved it basically because it is an individual sport and its fun for me to play it.
"In terms of mental preparations during the times when I don't do well I sometimes get upset but I cannot show it," she said.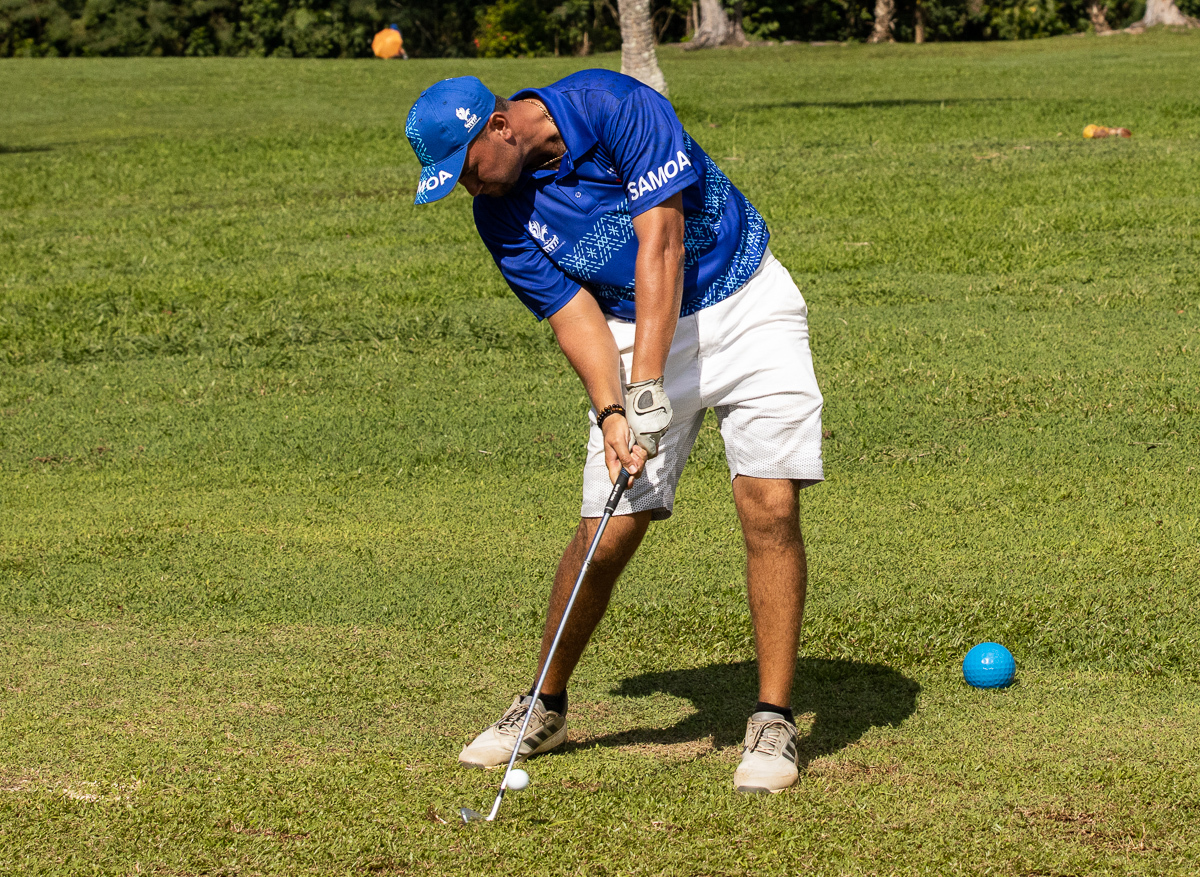 Tapu acknowledged the support by everyone who cheered on from the sidelines like her team, families and some of her Fagalii villagers but not forgetting Samoa as a whole cheering on and also her parents in New Zealand. 
Samoa's women's team is made up of Aileen Meredith, Faith Vui, Leleaga Meredith, Olive Auvaa, and the team Manager is Bronwyn Sesega. The men's team comprises Robert Faaliga, Niko Vui, Samu Ropati, Van Wright, and team Manager, Mike Kapisi.