Oceania badminton official praises Samoan team
Badminton Oceania IT delegate Julie Carrel has given the thumbs up to the performance of Samoa's badminton team in week one of competition in the Pacific Games. 
The official told the Samoa Observer that the performance of Samoa's badminton team exceptional, considering that the sport was only revived in the country two years ago while other countries had played it for over five or 10-plus years. 
"I think Samoa's performance has been really good, considering that Samoans has really been playing badminton for the last two years, and most of these countries here have been playing for more than five to 10 years or more," she said.
"So this has been a really good experience for the Samoan players and I just hope that they continue to build on what they've done to get here and look forward to what I can do in the future years."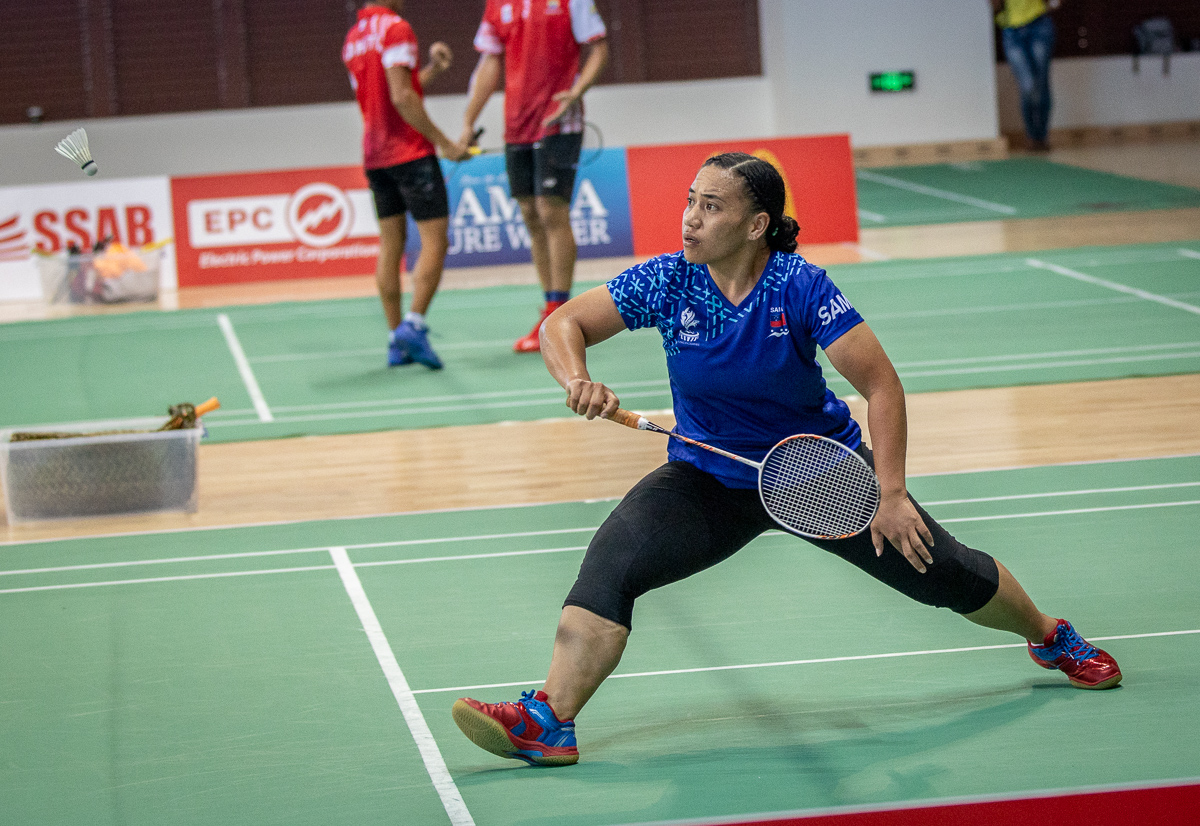 In the last two years, Carrel said Badminton Oceania has been working with the Samoa Badminton Federation President and Team Samoa's Chef de Mission Nynette Sass, to get the sport back up and running in the island nation. 
She said Samoa should continue its training regime and get into more international competitions, which are two areas that Badminton Oceania can assist it with. 
The sport should also target younger children in Samoa, as according to Carrel, it is more convenient having the young ones participate. 
Besides Samoa, the Northern Mariana Islands and Kiribati are the other two newcomers to the sport this year, and their performance at the Games has also impressed Carrel. 
"We haven't had a lot to do with Northern Mariana too because they haven't played a lot and the same for Kiribati, they haven't played any international tournaments before, so three countries are relatively new," she added. 
"I think it's fantastic because last time in the Pacific Games, we only had three countries in the teams event but this time we got seven and to have these three countries is good."
Carrel indicated that the cost of travel in the Pacific Islands is a challenge for all countries, which can make it difficult for local sports to access training opportunities and participate in international tournaments outside the region. 
As for Samoa, she said: "The best option at the stage for Samoa to improve is to keep coming to New Zealand for training and competition."
Team Samoa's badminton coach, Efeso Anae Fesulufai, said they will continue to try their best as the sport is new in the country. 
"We're only starting so we'll build our ladder up that mountain so when we go to other Pacific Games in the coming years, we'll be able to strive for a gold for Samoa," he said.