Team Samoa needs to step up at Pacific Games Golf
Team Samoa had tough day on the second day of the XVI Pacific Games Golf tournament at the Fagali'i Golf Course yesterday.
The women's team is in second place overall.
In the individual standings, Samoa's Olive Tapu is placed third with one under par after a round two score of 74. New Caledonian Emilie Ricaud is in the lead with four under par after a round two score of 66.
Samoa men's team in the individual standing had Van Wright in the top four with a two under par after a round two score of 72.
New Caledonian Dylan Benoit is in the lead with five under par after a round two score of 69.
Speaking to the Samoa Observer, Women's Team Manager, Brownwyn Sesega, said the second day of competition wasn't as good as their first, as they lost their lead standing for both men and women.
"There is still hope," she said. "Like I said before this game is anyone's game and there is hope for us, we have steady and young players who are very capable and the margin is not too far its doable."

"And something has to happen on Friday's match - we need to step it up – because Thursday's matches weren't as good but it wasn't as bad as well.
"We are still in the running we need to work harder and Friday will be a seeded draw and so the top players will tee off last and for the ladies they will tee off at 10:18 am," she said.
She stated that Friday's match will determine whether their teams will move forward or move backward.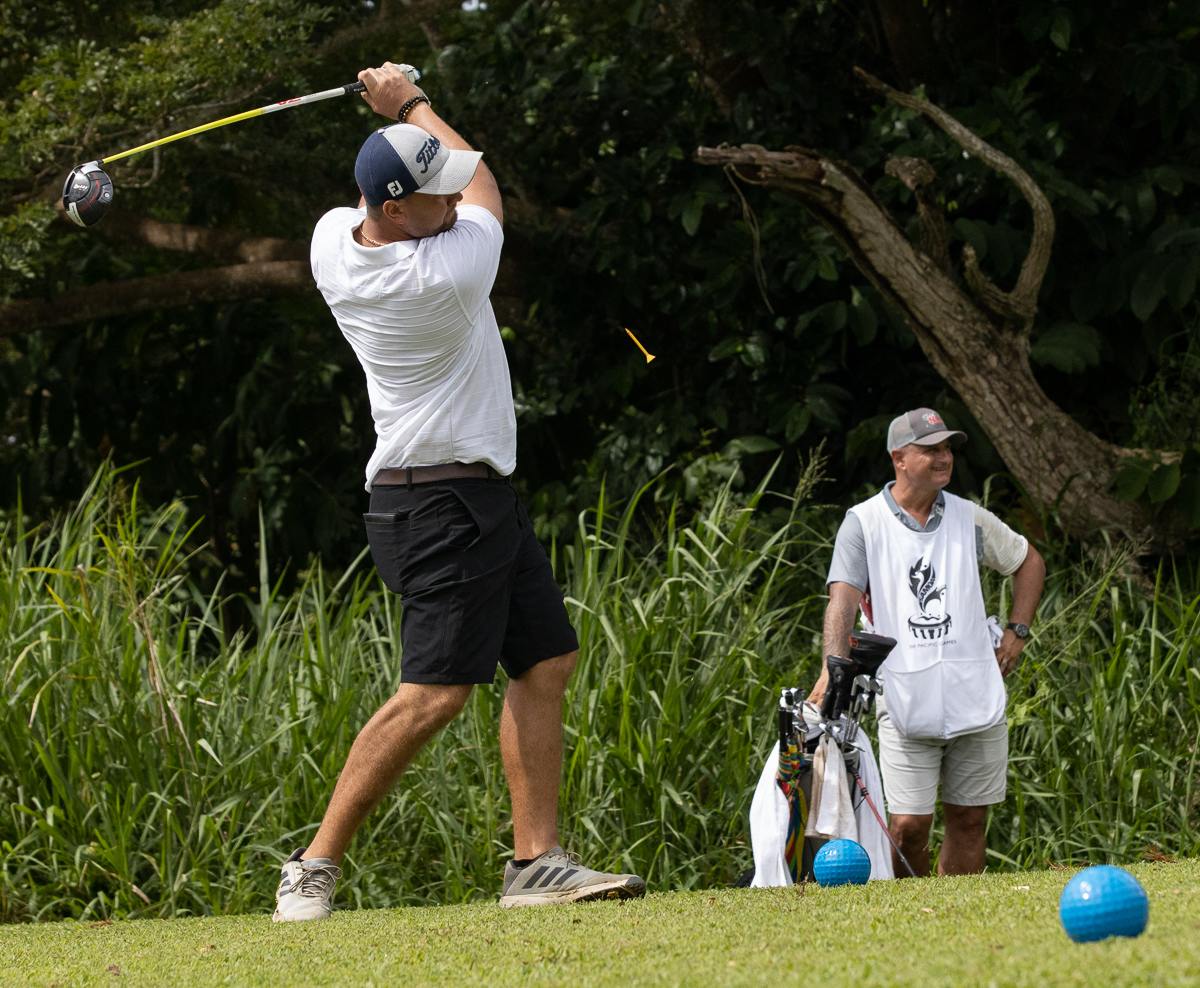 "We can still do it - the athletes coping on the second day were okay but the weather wasn't too good, rain in between but that's golf rain or sunny you still play it can't be an excused - you have to play under all elements."
Samoa's women's team is made up of Aileen Meredith, Faith Vui, Leleaga Meredith, Olive Auvaa, and the team Manager is Bronwyn Sesega. 
Samoa's men's team comprises Robert Faaliga, Niko Vui, Samu Ropati, Van Wright, and team Manager, Mike Kapisi.