Badminton's future brightest at Savaia Lefaga
Almost half of Samoa's national badminton team hail from Lefaga, including the coach, Efeso Anae Feulufai.
The players were trained through the Shuttle Time Programme in Savaia Lefaga and were selected together with the rest of the sporting representatives to represent Samoa in the 2019 Pacific Games.
According to the coach, the players proved themselves in the sport after months of training, since the reintroduction of the sport in Samoa two years ago. 
Despite the results, coach Feulufai is proud of the performance by his team as he did not expect them to immediately become medal hopefuls. 
"Making Lefaga proud is also part of these kids' ambitions, especially Samoa but truth is to hold a better future out of badminton for them," he added.
"For us it was never about the medals, but it was putting an effort into bringing back badminton into our country, so we're slowly trying to climb our way up and we're really happy to be participating in this year's Pacific Games."
When the team played at the Multi Sports Center at Faleata, the venue was mainly filled with Lefaga residents. They included parents Miriama Sinona, Togia Sinona and Lepale Samuelu who cheered for their children who were part of the team.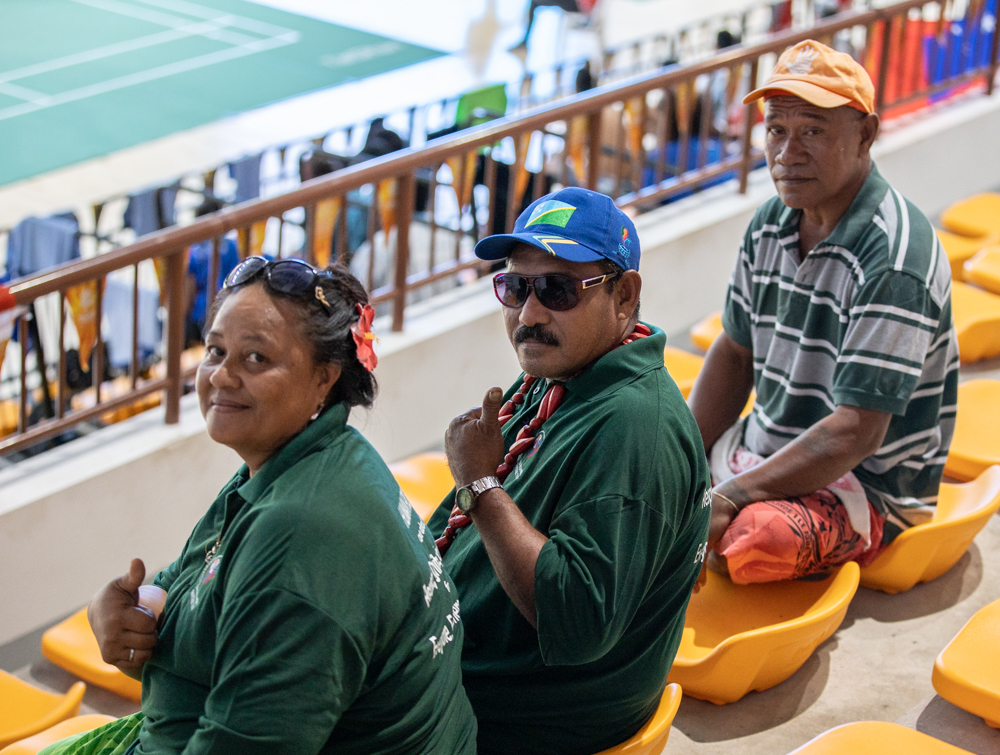 "Coming all the way from Lefaga is all worth it and our main intention is to physically give our support to our children representing Lefaga and especially Samoa and our family," Mrs. Sinonu said.
Despite the unsuccessful matches by Team Samoa's badminton squad, the crowd's support was strong and steadfast. 
Feulufai appealed to the public to be patient with the sport's development squad, and expressed confidence that they will be promoted to medal hopefuls at the next Pacific Games.