Samoa glad to be playing badminton in Pacific Games
Badminton is making a return to the Pacific Games.
And Team Samoa is delighted to be part of it, according to the Team Manager, Tomasi Peni.
"We're putting it our hundred percent although we had only two years to try and gather the players properly for our team," he said.
"So far we're proud to revive badminton into Samoa and the performance by the team today (yesterday) is good from my own point of view."
Speaking to the Samoa Observer, one of the Badminton Oceania IT delegates, Julie Carrel, said it is fantastic to have badminton back in the Games.
"In the last two year, we have been working with Nynette who is the President of team Samoa to get the badminton up and running," she said. 
"So we had been in the villages and into the schools. We've also worked with your national team who has both been to New Zealand, Australia and to China for training."
Carrel said there is a lot of potential in Samoa.
"The preparations have been good but they also have to realize that they've only been playing for only a short time," she said. "So people like Tahiti, New Caledonia and Fiji have been playing a lot longer and have been playing a lot more competitions.
"Samoa just started so it will be very hard for them to win a medal but they will learn a lot and hopefully next time they can be in the games and they can win medals."
Member of the Council of Deputies, Le Mamea Ropati Mualia was among the V.I.P audience who cheered on her daughter who was in  Team Samoa.
The Minister of Justice and Courts Administration (M.J.C.A.), Fa'aolesa Katopau Ainu'u and the Minister of Agriculture and Fisheries, Lopaoo Natanielu Mua were also among the audience.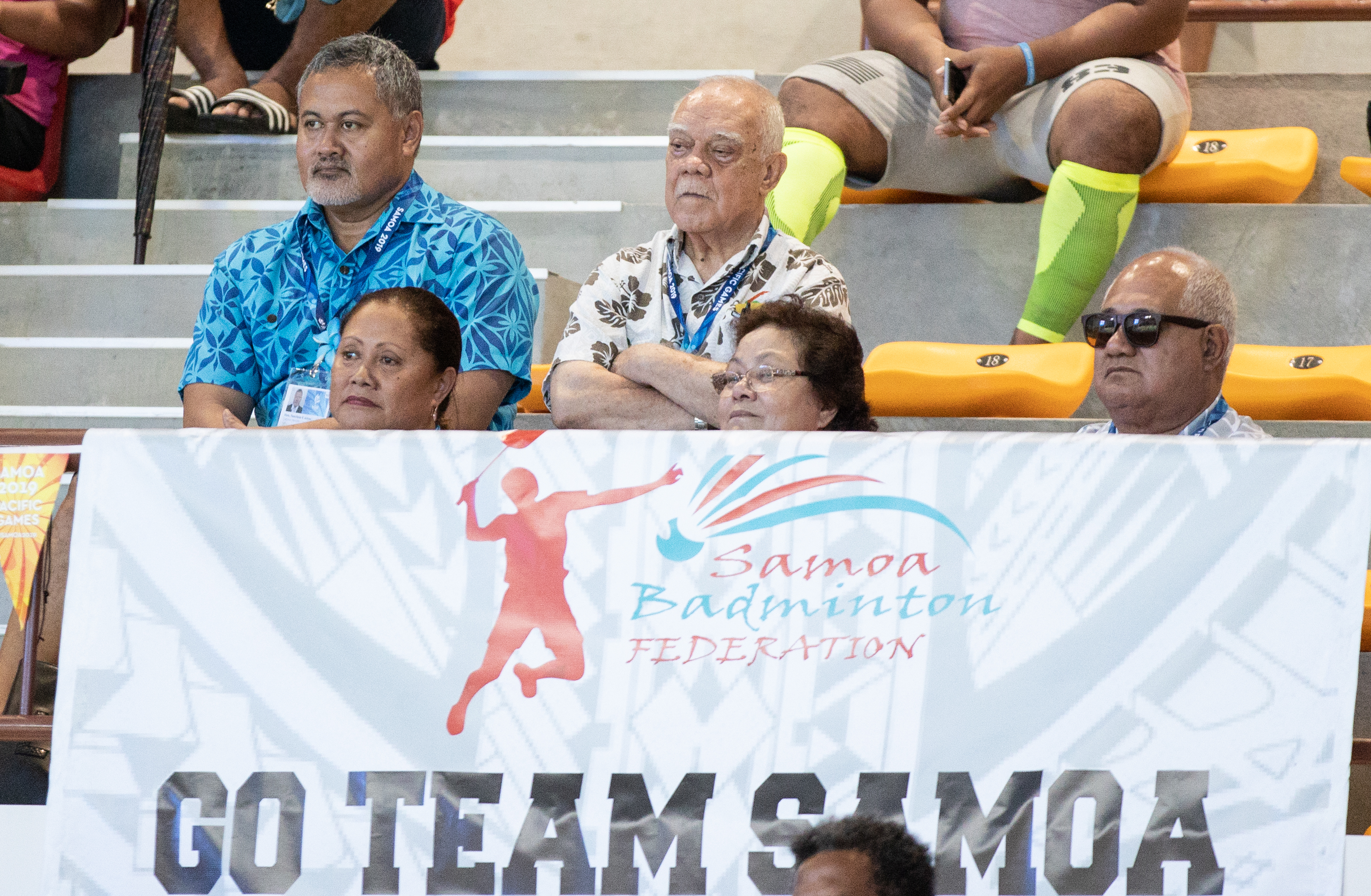 Tahiti is the top seed while New Caledonia is second.
New Caledonia won all the medals in the previous Pacific games but only three teams were competing back then but now there are seven teams competing.
Badminton is in two divisions, the teams division and the individuals division. The teams' division comprises of seven teams and its' medal ceremony is to be held on Wednesday night and the Individual events on Saturday night.