Pacific Games torch brings happiness to Malie
The village of Malie was a sight to see on Friday.
Cheering on Palau in the Pacific Games, villagers waited patiently on the roadside yesterday for the torch relay to reach their village.
Joining the young and old were members of the Palau team, who waited for the torch relay team coming from Leulumoega to Vaimoso. 
Siafega Maposua, 47, a teacher at Malie Primary School, said the students gathered with the parents to cheer on their runner as they represent their adopted country. 
"This morning is different from every morning here at our village also the school because the students, teachers, and parents are filled with happiness," she told Samoa Observer.
Fiapito Iose, 40, echoed similar sentiments and shared her happiness to witness the torch relay. 
"I am very happy to see a torch relay because this is the first time for me to see this kind of event," she said.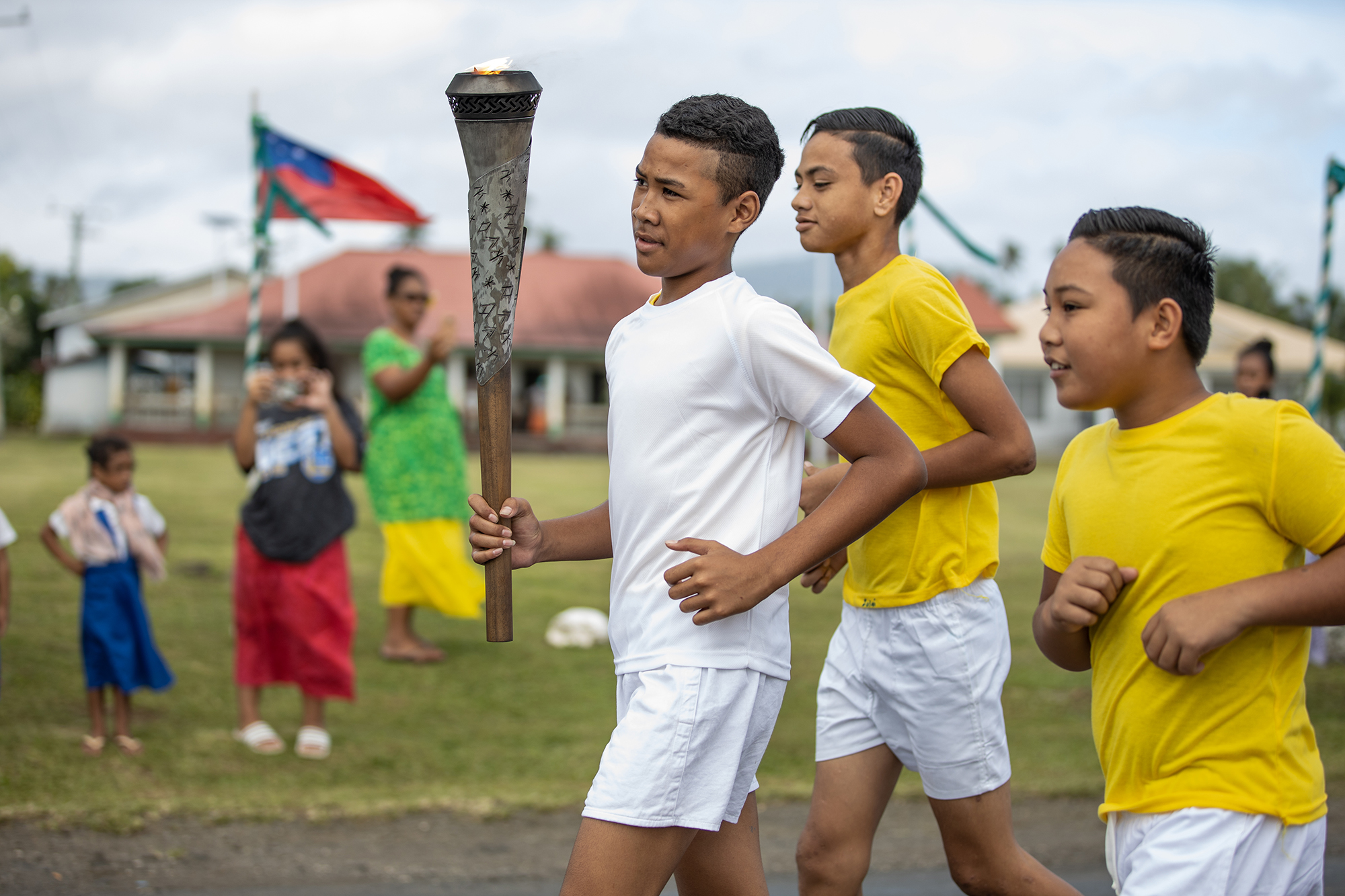 Fifty-three-year-old Mele Simi said she couldn't be happier to be part of the Pacific Games celebrations. 
"For me, I am filled with happiness because this is the first time that I get to stand in front of the road in the morning to support our country," she said. 
"It's great to see the team Palau here at our village because we decorated our village according to the Palau team colour, which was done by untitled men, women committee and chiefs."
Alonz Moses, Palau team Manager, said they loved how Malie Primary School and the village supported the torch relay and the team.
"We feel good for Malie, which is our host here in Samoa," he said.
"The torch relay is really great here in Malie village and I really like it and I enjoyed the decoration the villagers did."