Samoa Ports Authority celebrates 20th anniversary
The Samoa Ports Authority (S.P.A.) celebrated their 20th year anniversary during a thanksgiving service on Friday.
Held at the Apia Protestant Church, the service was led by Reverend Nu'uausala Siaosi Siutaia based on the theme "Remembering what God has done". 
S.P.A. became commercially independent in 1999, as a self-funding, commercial viable organisation ensuring safety of ports and maritime operations, in providing effective and efficient services. 
Samoa Ports Authority Board Chairman, Tuiloma Neroni Slade, said the port is worth celebrating as it has a historical importance to the history of Samoa and it is a multi port system.
"Samoa Ports Authority is a gateway, obviously of significance to the country because this is where all of the imported goods enter from overseas.
"It is also a multi port system because it operates tourism vessels with now increasingly large major cruise liners but we also run the inter island services, either from here to Savaii, or more regularly from here to American Samoa, Tokelau and other areas, so it's a very vital transportation center," he said.
Tuiloma highlighted that it is a great commercial and industrial center for the government of Samoa and also to serve the people of Samoa.
"It aims to be of efficiency and high productivity so it operate on all the usual standards of high performance, but clearly it is a Ports Service that aims to serve the community.
"It is impossible for Samoa Ports Authority by itself to function without the Private Sector and indeed there are many critical l functions on the Port, loading, offloading of containers that are operated by private sector," he said.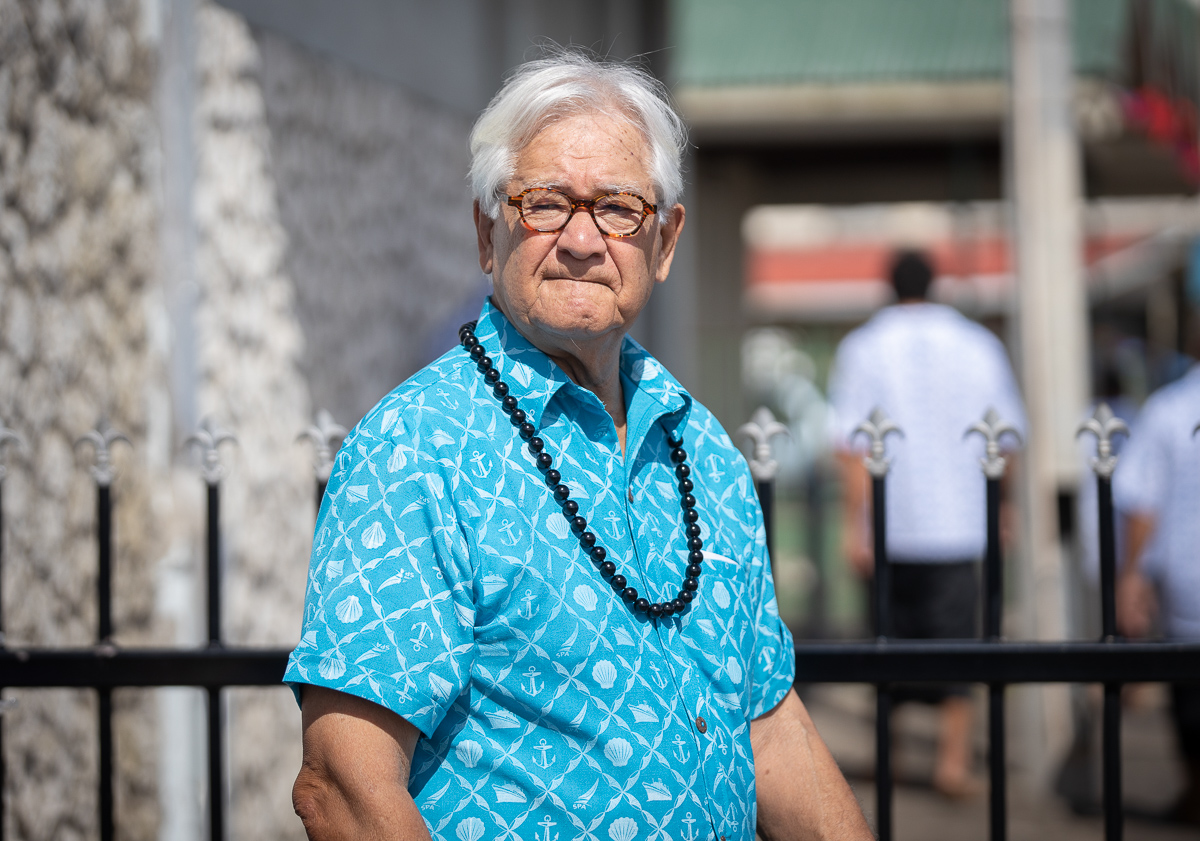 Tuiloma said modernisation of Samoa's Ports is one of the Authority's biggest highlights.
"The Port is obviously increasing in size, quite recently with the assistance of the Japanese government, we've extended the wharf from 180/190 meters to what it is today which is just over 300 meters in length, which means we are now able to deal with the ever larger cargo vessels and cruise tourism vessels," he said.
Tuiloma said S.P.A. is currently undertaking a major project.
"We're presently undertaking a fairly  major redevelopment of the port services in what is fairly referred to as a Green Port Growth.
"Which means that we are replacing our energy systems, water catchment areas, the user renewable energy, we're turning the rooftops into solar panel displays and so on," he said.
Tuiloma highlighted that S.P.A. is trying to deal with environmental issues and at the same time growing more commercially efficient.
According to the Samoa Ports Authority Website, the Samoa Ports Authority Act was passed in 1998 and with the appointment of the General Manager on the 1st May 1999, the authority began preparations for commencement of operations on 1st July 1999. 
"Historically, Apia has served as a port of call for foreign vessel since early 1800s, first catering to the ship of Britain, United States and Germany. During this early period port infrastructure consisted of small jetties and landings independently constructed by competing foreign interests along the shoreline of Apia harbour.
"After Samoa gained independence in 1962, the first Pacific Island nation to do so, a modern port with concrete pile wharves was established on the north eastern shores of the Apia inner harbour, where the modern port is sited today at Matautu district of Apia."