Even rappers have to network, says Down to Please
Samoa's first collaborative single, created by 20 young artists mentored by Samoan band Down to Please is launching online on Monday.
D.T.P's Peter Tufuga-Tautua, Damien Tuala and Tavita Junior Paulo hosted three workshop sessions for aspiring rappers, singers, songwriters and even producers in order to create something lasting together and hopefully kick off their careers.
While the team recorded their track, Mr Tufuga-Tautua said the song should show the world how much talent there is in Samoa. Manny Sauni of Marlei Music is mastering and producing the track for free, a piece of work he usually charges upwards of NZ$2000 for.
"I think people are a bit naïve as to how good it is here, because of how much is posted on social media from New Zealand and Australia, and this will open doors for talent here," he said.
"The song shows a lot of what they can do individually, they shine in what they do. There is another level of talent here in Samoa, be ready."
During the workshop, the artists learned some creative and technical skills. But what the singer really wanted them to know is how to market themselves, and use social media effectively. 
"It all comes down to social media, algorithms… when to post on social media, what is a good idea, and to just be unique," he said.
"A lot of people like uniqueness, and for me, what they have different to others and to every other Samoan in the world is the culture, they live and breathe it. 
"If they advertise more that they are representing Samoa everyone will get behind them. And I think they don't understand that, culture is a massive selling point in the music industry."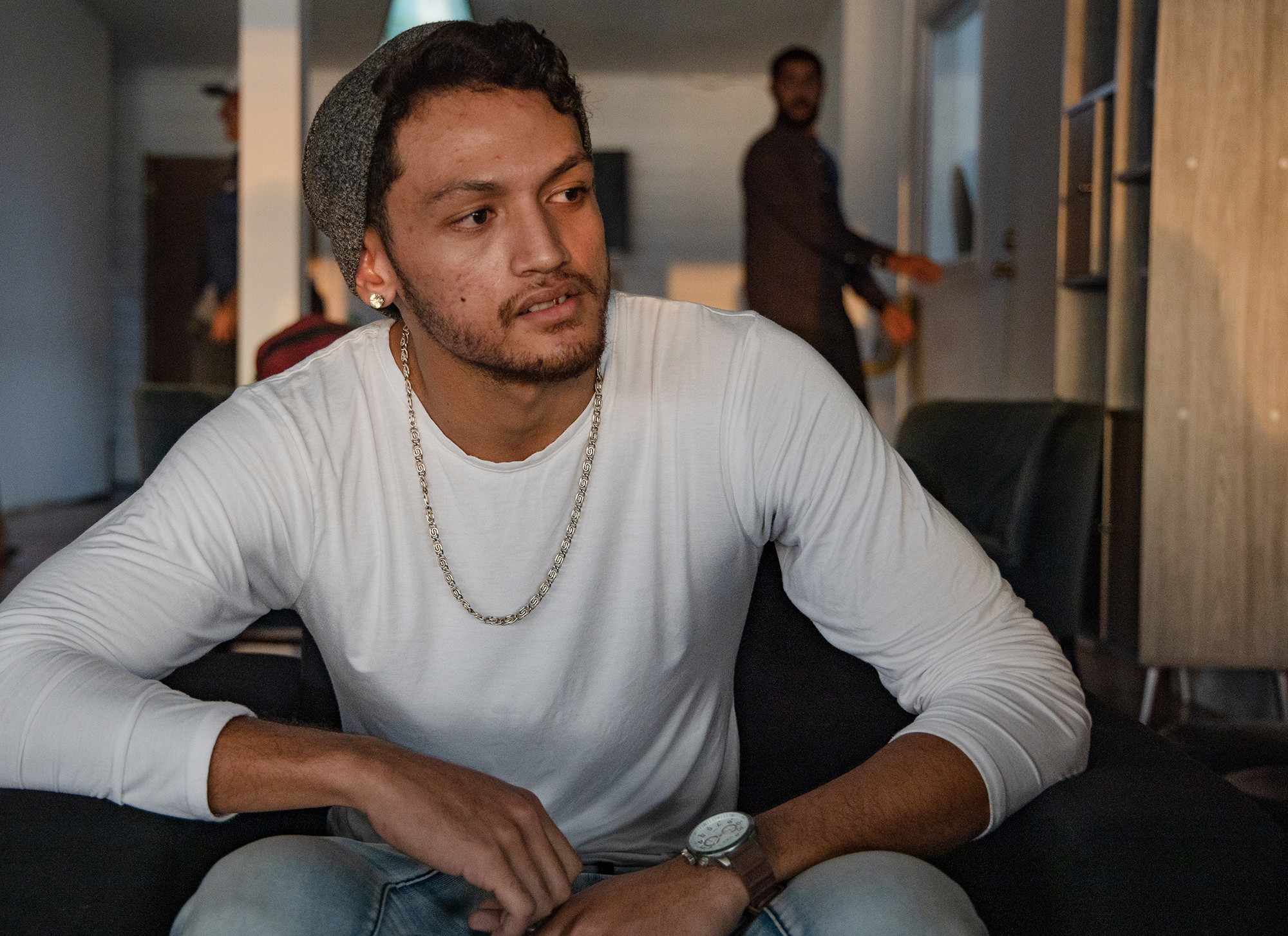 Brown Girl Woke, local non-profit organisation with chapters in the National University of Samoa and the University of the South Pacific was instrumental in getting young musicians in front of Down to Please. Their members contacted musicians online or over the phone, telling them to give it a go.
It happened to Conrad Joseph, 21-year-old rapper and songwriter from Vaimoso, who said someone he did not know from B.G.W heard his music online, and invited him to attend.
He said the workshop came at exactly the right time, when he was doubting himself and not making time for his music.
"For me as a rapper, the workshop pushed me more to put myself out there and use the talent God gave me. It's a gift from God and my only gift back to God is to make use of that talent."
Before the workshops, Mr Joseph hadn't met other rappers in Samoa, or tried to collaborate with any singers. He said he found a new family and a feeling of home among likeminded musicians.
"I feel like we are on the same level, have the same understanding, we're in the same situation trying to build ourselves up.  
"One of the sisters, Samita Samuelu, I had known her for so long but I didn't know she could sing. When I saw her at the showcase I was shocked, and thought we need to do a song together."
Rapper Lars Bell, who goes by Escape, said learning about social media broke through the myth about how musicians get famous.
"I had this mentality that most new artists' now post one song and blow up, go viral, and I thought that will happen to me. That's a one in a million chance," he said. Now he knows it's more about perseverance and promoting yourself and each other.
 "Peter said we should get a group, people who make the same kind of music," he said.
"If we are all based here, and we all put out music, people will see it more. We should try and make some noise, try and be heard."
Mr Bell said making music consistently and trying hard will pay off more than "blowing up overnight" over one track.
"The long way is more worth it, instead of blowing up over one song and you still haven't found your style."
National University of Samoa law and arts student Desmond Rokeni has tried his hand at a career in music, and even entered the Samoa Star Search in 2016 and came third.
"This workshop is inspiring for people like me, who think that singing is just a decoration on the wall, when it is something to be proud of," he said. 
"Through this, I have opened new doors and it has been really cool."