Training tackles bias in coverage of women in sports
A training underway at the National University of Samoa is tackling the issue of biased sports reporting against women.
The three-day training 'Equal Playing Field; Reporting for Women and Sport' training is supported by UN Women Fiji Multi-Country Office (M.C.O.) in partnership with the National University of Samoa (N.U.S.) and the Pacific Games Office and organised through the Journalists Association of (Western) Samoa (J.A.W.S).
U.N. Women Country Programme Coordinator, Papali'i Mele Maualaivao, said the training hopes to break barriers and change mindsets about media coverage of women in sports.
Participants include students from N.U.S., media professionals and athletes who wish to be involved in the media, as one of the main objectives of the training is for athletes to be given the platform to become journalists.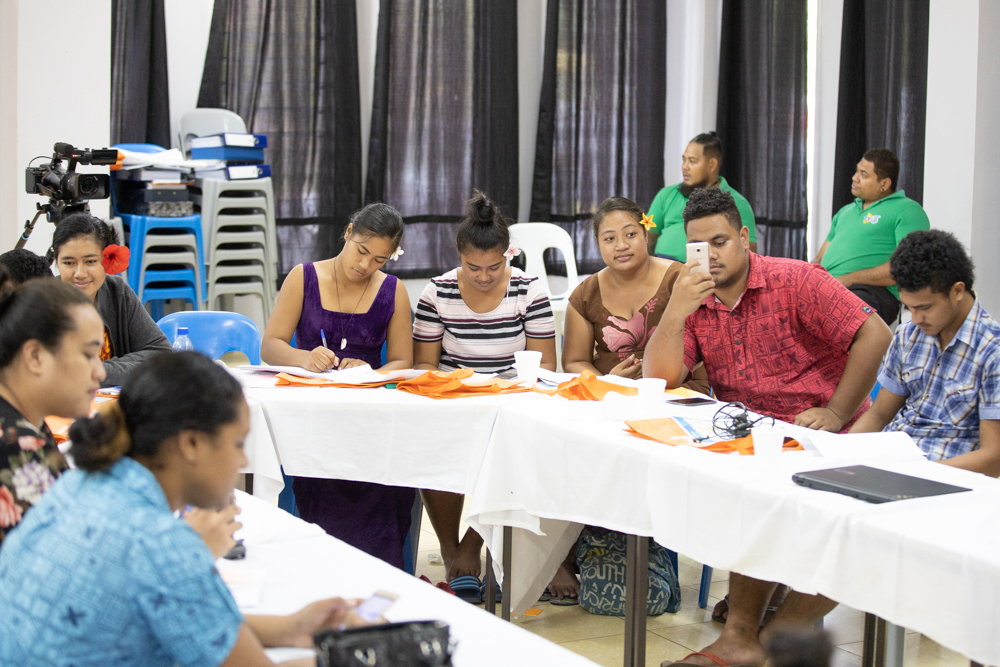 Papal'ii said the objective is to break down pre-conceived notions about how one should represent and report on women in sports and in general.
"We're promoting issues about gender equality. We're also trying to give the students confidence to report accurately but also without any type of bias and part of that is breaking down ideas of how women should be reported on," she said. 
With the Pacific Games coming up, U.N. Women wanted to ensure that any student who will intern with any of the media organisations are conscious of the language they use, and how it can sometimes contribute to a biased approach to women in general.
"We do know statistically that women are under-represented in terms of the sports and even while the language has changed, the enthusiasm and the investment in reporting on women athletes in not there," Papali'i said.
She believes sports reporting aren't representative of women as professional athletes and is based on objectified words like referring to how attractive they are.
Samoa Observer Editor, Mataafa Keni Lesa, facilitated one of the sessions and shared his experiences of how he started as a sports reporter and possessing the skills of asking the appropriate questions.
Participant, Etevise Vaifale, 24,  said the training is very useful.
"I love rugby," she said.  "Becoming a reporter would mean I would have to write a story of myself and apply what I have learned from this workshop into reporting so I'm very excited and looking forward to it," she said. 
Papali'i believes the training would have a positive impact on reporting for both students and media professionals.