Piva's Boutique opening Saturday
The Piva family is making their mark on Samoa's retail landscape with their own boutique opening in Togafu'afu'a this Saturday.
Miss Samoa, Sonia Piva, her mother, Maria Piva, and their family members, Doreen Hausia and Oliana Saolotota say they are all passionate creatives with a love for fashion.
Setting up shop makes their move from Australia serve a bigger purpose, said Mrs. Piva. 
The family decided to return together a couple of years ago, with Ms. Piva making the first steps early last year.
"We wanted to come to Samoa, start a business, something for our family to have ties to our country and not just be here for the sake of it," said Ms. Piva. 
"It's good to come home, but it's better to come home with purpose."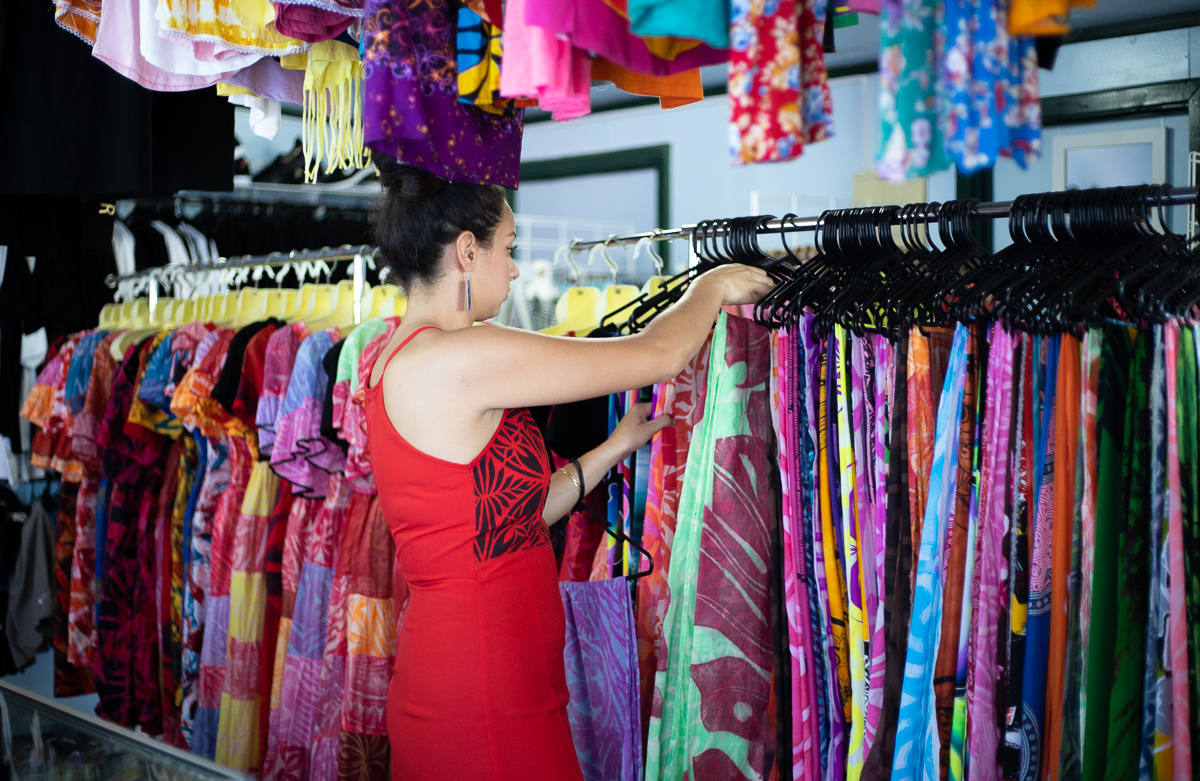 A boutique was the perfect option, especially after a few months as Miss Samoa to get frequent compliments on her dresses.
"A lot of people have asked me 'where are your outfits from, who designs your clothes' and I always tell them it's my mum and auntie designing it and making it for me."
For Mrs. Piva, building a store is also preparing for her children's future. 
"It's been months of work and now we are days away from opening and I can finally see what I have dreamt of," she said.
While the Piva women don't sew their creations themselves, they collaborate on designs, fabrics, colours and patterns to create unique clothes for women. 
But Ms. Piva said her mother always gets the final say.
"It doesn't matter if these two help me with the stew, it all comes down to my taste," Mrs. Piva said, laughing.
They employ two seamstresses and hope to expand to another store and workshop where they will employ more people.
"Ideally with what we are blessed with hopefully we will bless others by employing some people and hopefully expand," Mrs. Piva said.
She said the patterns and designs come from being an energetic and hardworking person and calls herself a "workaholic".
"Whatever I do, I commit to it, put all my efforts into it, whatever work I get given. I think that is where all this comes from. If you don't have energy for it, maybe you'll think about it but you won't put it to work," Mrs. Piva said.
She, and now her children, love dressing up and looking their best and that is why they settled on a fashion boutique for their family business. 
The family incorporate Australian influences into their printing and patterns from their upbringing and use a lot of flowers from the tropics and beyond.
They want to focus on custom designing and making clothes for customers and to offer uniform services, and soon will open a workshop and second branch in Saleufi, Mrs. Piva said.
The boutique also stocks sportswear and shoes from brands like Nike and Adidas, children's clothing, swimwear and undergarments as well as a collection of second hand clothing.
"We wanted to have a variety because what is good for one is not good for everyone one," Ms. Piva said.