"If they can't do that, they shouldn't even be called professors"
The National University of Samoa (N.U.S.) is "responsible" for the hiring of an academic whose qualifications have since come under scrutiny from local authorities. This is according to Prime Minister, Tuilaepa Dr. Sa'ilele Malielegaoi.
He was responding to questions on media reports of a Kenyan national who is now the subject of an investigation by the Samoa Medical Council and the Office of the Attorney General.
Dr. Embiruka Osborne Nyandiva, who is an academic at the National University of Samoa's (N.U.S.) School of Medicine, has been placed on leave pending the investigation. 
In November last year, the university welcomed Dr. Embiruka and announced that he has background in forensic pathology and will add to its teaching ranks.
The Prime Minister did not mince words when asked for a comment. 
"It is ironic the university is operated and run by Professors, yet this happens," he said. 
"It is not hard to pick up the phone and contact the University and double check the credentials. It is very simple.
"And if they can't do that, then they shouldn't even be called Professors."
Tuilaepa then turned to the Samoa Qualifications Authority and questioned their role when it comes to scrutinising credentials. 
"That is correct, the S.Q.A. is responsible for examining credentials, but it appears that is not happening. It takes only four people to inspect the credentials, but what's happening is that they are focusing on recruiting their staff.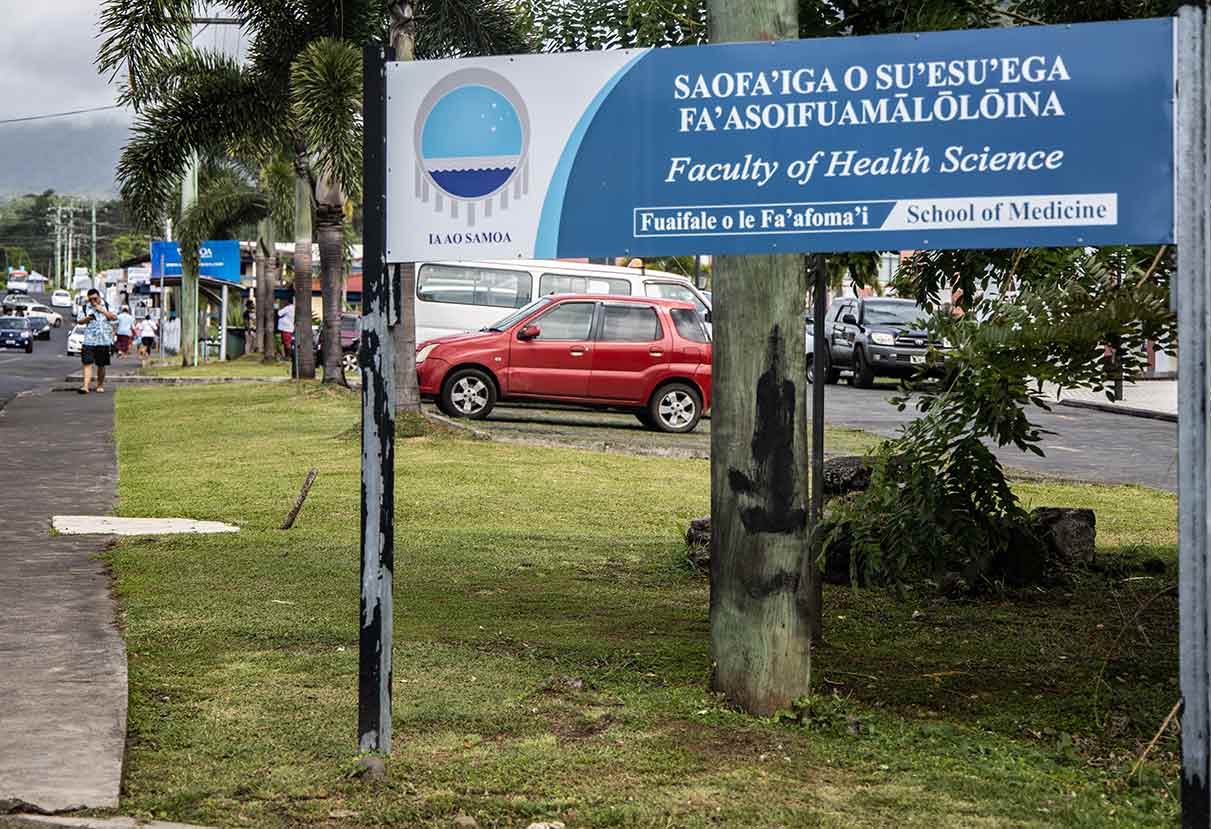 "Maybe they are waiting until their staffing reaches one thousand people, and then maybe they will actually do some real work," he said. 
Last week, Dr. Embiruka rubbished the investigation launched against him. 
"The allegations are not true. There is more to the story on the allegations," he told this newspaper. 
His "credentials" were questioned by Director General, Leausa Dr. Take Naseri, and they lodged a complaint with the N.U.S. 
Leausa alleged that Dr. Embiruka did "laboratory work" for the hospital and that they realised something was "off" about the reports. 
"The Health Ministry inquired with the S.Q.A. about his credentials the information from the University in Kenya says they did not confer any Pathologist degree on him," Leausa alleged.  
This week it was uncovered that aside from the N.U.S. another School of Medicine in East Africa is questioning the legitimacy of Dr Osborne's qualifications.
The Samoa Observer was alerted to a public notice issued by the St. Francis University College of Health and Allied Sciences (S.F.U.C.H.A.S.) in East Africa about Dr. Embiruka.
The notice was posted on the school's website on 15th May 2019, indicating that Dr. Osborne is no longer an employee of S.F.U.C.H.A.S. 
The Administrator for the S.F.U.C.H.A.S., Musa C. Mgaya, told the Samoa Observer via email that Dr. Embiruka had a contract with their institution until 2020.
"He left our institution uninformed since September 2018, probably after he found out that we have discovered he presented to our office some forgery information including his academic certificates," Mr. Mgaya told the Samoa Observer.
"When we employed him, we submitted his certificates to the Board of Pathologists so as to ascertain his qualifications but it turned out that he was not real in his academic credentials."