Australian family give Le Uaina Beach Resort thumbs up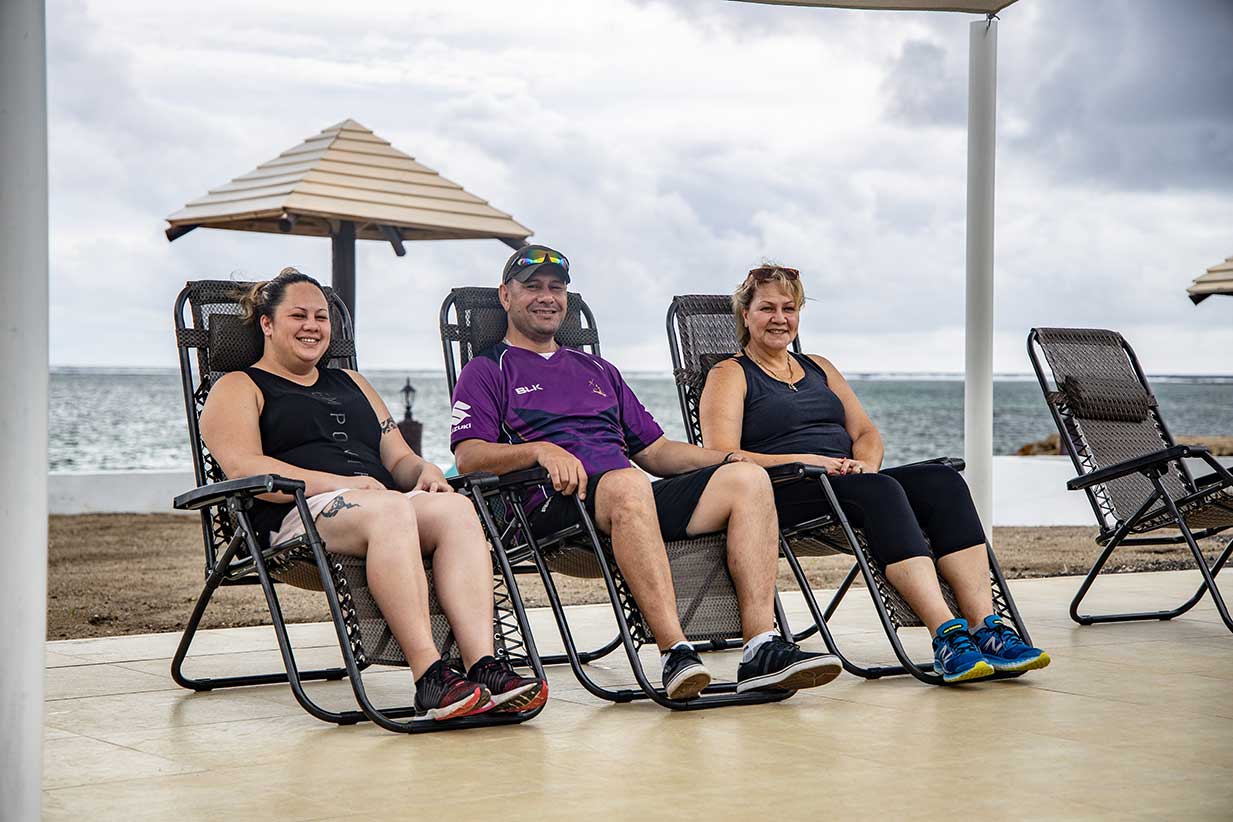 Fifty-two-year-old Australian, Michael Tolovae, is on a holiday in Samoa with his wife and daughter and they are loving every minute of it.
The family were at the recently upgraded Le Uaina Beach Resort at Faleapuna when the Samoa Observer caught up with them. 
Speaking to this newspaper, he said his stay at the resort and seeing the beauty of the island has been a surreal experience for him and his family. 
"I have to say its unreal for me because it's a beautiful place, many people have told me to come here for the last 50 years," he said.
The hospitality of the Le Uaina Beach Resort staff has also been first class, added the Australian man. 
Comparing life in Australia and Samoa and what it meant for him and his family, he said Samoa is indeed the place to unwind and relax.
"The lifestyle is totally different from what I'm used to back at home. We rush, rush just to make money; but here it's just nice and relaxing," he said.
His wife said it was the first time for both her husband and 34-year-old daughter Teipo to travel to Samoa and they are both enjoying the experience.  
For Teipo, she immediately fell in love with the island as it was relaxing, and the island's natural inhabitants such as wildlife also made the experience worthwhile. 
"The lizards were everywhere and things that I have not seen in my life," she added. 
The hospitality at the Le Uaina Beach Resort has also been first class, according to Teipo, not to mention how the resort is ideally located just next to the ocean.
The family is extremely impressed with the whole experience and has vowed to return. They also promise to share their experiences with their friends and relatives.