Fatuvalu Safune celebrates Independence a week later
It is better late than never on the big island of Savai'i when it comes to celebrating independence, which did not stop dampen the spirits of the villagers of Fatuvalu Safune, even as it rained Saturday morning.
Although the national celebration was held in Apia last weekend, the villagers of Fatuvalu Safune believe it is better late than never and for the third year in a row, gathered to celebrate and mark Samoa's independence.
The occasion saw almost 300 people of Fatuvalu Safune assembled together for the momentous celebration with the programme starting with fun games on Friday.
On the early hours of Saturday, the event officially started with a parade.
The service was conducted by Reverend Taulotoga Viliamu, who is looking after the Congregational Christian Church of Samoa at Fatuvalu.
So'oalo Mene Member of Parliament for Gagaemauga II welcomed the guests and said the opening remarks commenting on the importance of the event.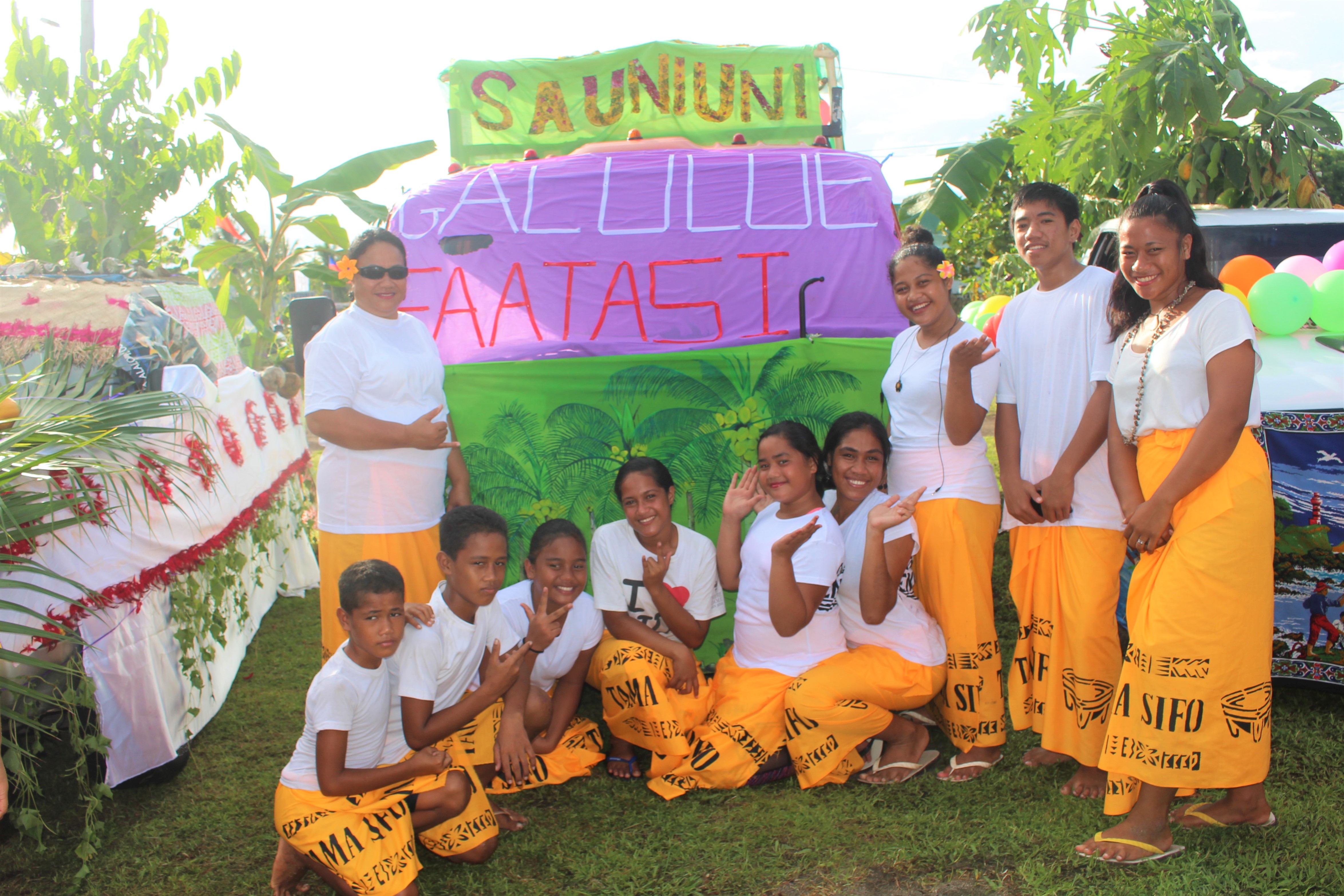 "This year's celebration is guided by the theme "working together for a prosperous environment," said So'oalo.
"This is a day to remember the struggles and sacrifices of our ancestors who fought so hard so we could be free.
"Therefore, we should all celebrate and be happy such victory."
So'oalo reiterated that working together is key to anything in life.
"The theme for our celebration this year is a reminder for all of us to work together to achieve whatever we set our minds into.
"If we want to succeed and make sure we live in a healthy and wealthy environment in the future, it is vital to we all work hand in hand."
The organising committee sought sponsors who made the event possible.
The village was divided into two teams who competed in various activities such as traditional dancing and skits, fun games, fautasi race, hip hop competition and others.
The three judges were, Tapua'I Ofusina Toamua Su'a from UNDP, Fuatino Moe Lene (A.C.E.O Samoa Port Authority) and So'oalo Tito (Ministry of Natural Resources and Environment).