Former All Black Guildford starting fullback for Kagifa Samoa
Eleven times capped All Black, Zac Guildford, headlines the inclusions for Kagifa Samoa, as they prepare to play Pacific rivals Fijian Latui in Friday night's Global Rapid Rugby match-up in New Zealand at 6:40 pm Samoan time.
Guildford has been on the radar of the Samoan side for some time and his addition is hoped to turn the tables on Fiji after Kagifa lost to them 38-32 in Lautoka three weeks ago.
"It's not a big bonus, it's a massive bonus for us," Kagifa Samoa Head Coach Lemalu Semo Sititi said of Guildford's inclusion.
"He has brought a lot of experience into the team and confidence around the place. It's good to have him around and sharing his knowledge of playing top-level rugby with the young guys.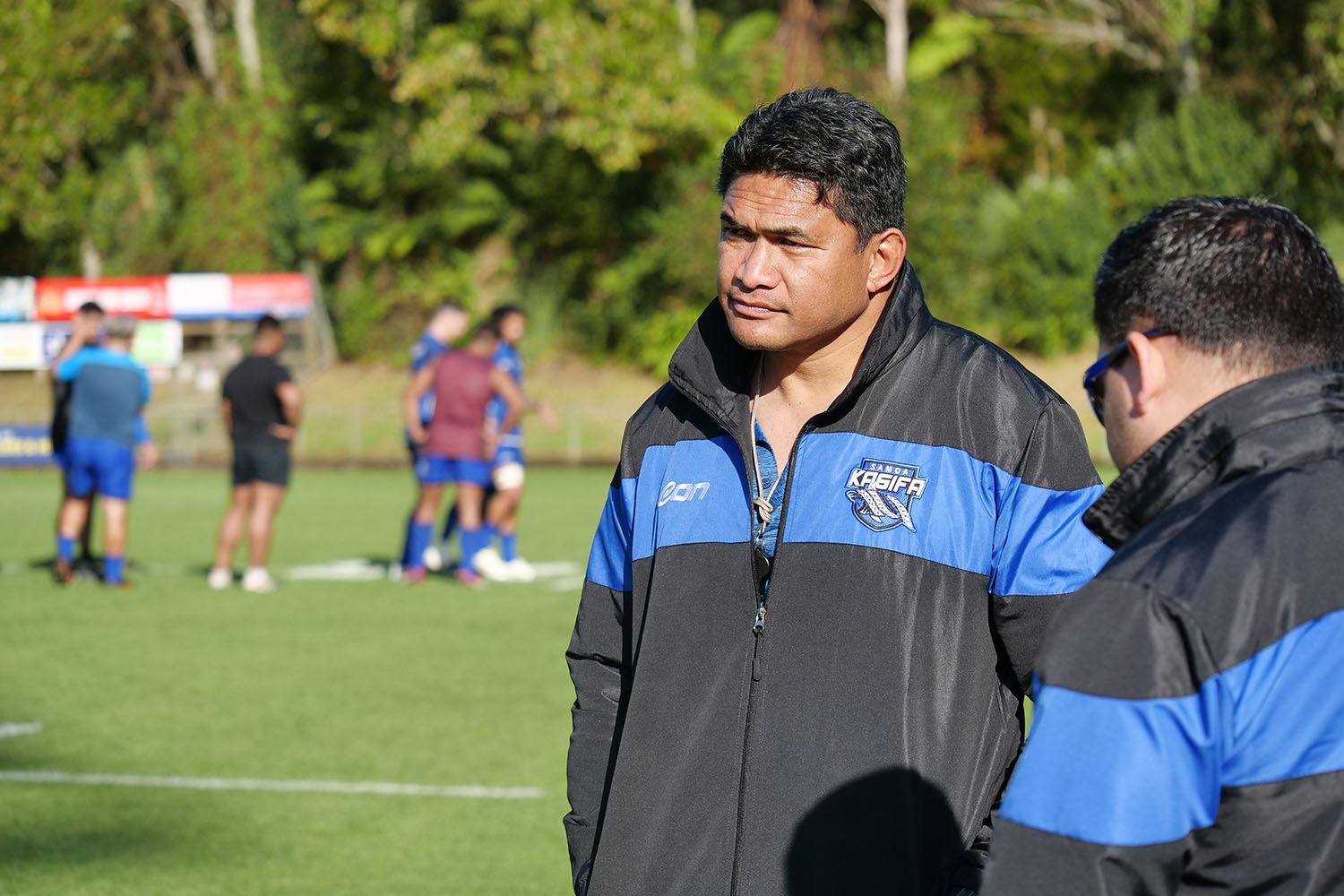 "We'd like to have the ball in his hands as much as possible because we all know how good he is but also we have to look after him and make sure that we are all contributing as the result won't just rest on one player," said Sititi.
The Fijian Latui side have brought in national team representatives Isikeli Nabou and Veremalua Vugakoto, along with Fijian sevens veteran Joeli Lutumailagi, who played for S.C.O.P.A. at the Marist Sevens in Samoa in February.
Kagifa C.E.O. Richard Fale told Radio New Zealand that while the Fijian franchise has been set up as a development programme for the Fiji national team, Kagifa Samoa does not restrict itself to fielding only players of Samoan heritage.
"You don't have to ethnically be Samoan to be part of the team, which is why we have a significant number of non-Samoans there (including players from Fiji, Tonga, New Zealand and the Cook Islands), because this is a professional franchise operation the same as the Blues or the Crusaders or Toulon or the Saracens," he said.
"We contribute to the development of the Samoa national team but that is not exclusively who we are and how we operate. Our goal and aim is to field the best professional rugby team on the planet."
Fale said the plan is for the franchise to conduct their pre-season training in Hawaii ahead of the next season, while also travelling to California and New York and spreading games between Samoa, Australia, New Zealand and the U.S.
Friday's clash is a home game for Kagifa Samoa and is being played at Navigation Homes Stadium in Pukekohe with Apia Park in Samoa undergoing renovations.


Kagifa Samoa
Starting XV: 1. Mark Royal, 2. JP sauni, 3. Sam Aiono, 4. Michael Mckee, 5. Nili Moala, 6 .Callum Adams, 7.Fotu Lokotui, 8.Dylan Lam, 9.Leon Fukofuka (C), 10. Luke Makris, 11. Kalione Hala, 12. Pakisonasi Afu, 13.Tino Mafoe, 14.Ah Mu Tuimalealiifano, 15. Zac Guildford
Reserves: 16. Frank Malu, 17. Andrew Stowers, 18. Daniel Anae, 19. Sione Tuipulotu, 20. Laga Fasavalu, 21. Siaosi Nginingini, 22. Tali Finau, 23. Maui Hausia
Fijian Latui
Starting XV: 1. Joeli Veitayaki, 2.Mesulame Dolokoto, 3. Luke Tagi, 4. Peni Naulago, 5. Isikeli Nabou, 6. Mosese Voka (C), 7. Elia Canakaivata, 8. Peni Raidre, 9. Frank Lomani, 10. Enele Malele, 11. Lepani Raiyala, 12. Jone Manu, 13. Joeli Lutumailagi, 14. Ifereimi Tovilevu, 15. Apisalome Waqatabu
Reserves: 16. Veremalua Vugakoto, 17. Eroni Mawi, 18. Apisai Vatubuli, 19. Vatilai Matakaca, 20. Timoci Davu, 21. Fabiano Navabale, 22. Apisalome Vota, 23. Meli Nakarawa