Sopolemalama thriving on position switch
Pacific Games netballer, Sopolemalama Tuitama-Alsop, switched positions in her quest to compete at the Games in July.
The 29-year-old from Alafua, Vaimoso, Fagaloa and Faleasiu made the final 12-women squad as a centre/wing defence.
"I was a shooter my whole playing career," Tuitama-Alsop said.
"It's a big change, moving from one side of the court to the other."
But she said she is loving it, and is taking in as much information as possible at every training session.
"The pressure from trying to sink that goal is off, and now I'm just playing.
"It's a new challenge, and I've had to really push myself to adapt."
Tuitama-Alsop said they are very different positions, and playing as a midcourter requires her to get even fitter, always be on her feet, and improve her court vision.
"The biggest difference for me that I've noticed is that it's a lot more communicating."
She said you have to set things up for teammates on both sides of the ball.
"As an attacker you are the one sort of dictating play, and then as a defender you have to really react accordingly to how the attackers are [playing].
"It's that fast thinking on your feet, making the right choices whether to go or leave your partner."
Tuitama-Alsop said her strengths as a player are based around her athleticism, which fits her new defensive role.
"Because I can get to the ball, I'm pretty quick."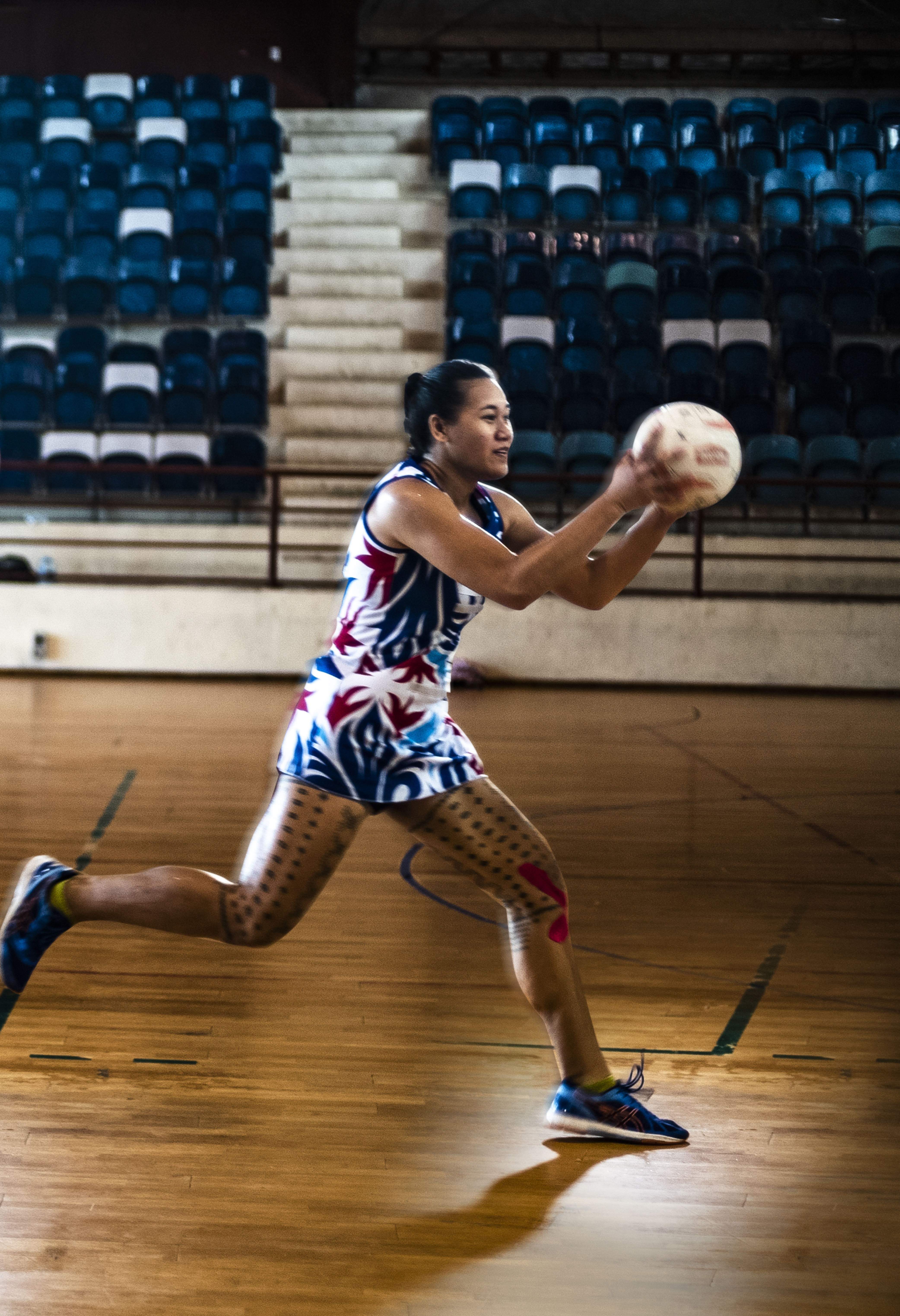 She comes from a sprinting background, having represented Samoa in the 100 and 200 metres.
Tuitama-Alsop said she is giving 100 percent to the Pacific Games campaign.
"I missed out on my first Games for athletics in 2007 because I tore my achilles.
She also withdrew from the 2011 team as her mother was having heart surgery, and missed the 2015 Games to concentrate on medical school.
"This is my chance to finally participate in a Pacific Games."
Tuitama-Alsop said it's especially cool that the tournament is in Samoa, so she can play in front of family.
"My parents, they live just down the road, and then I've got all my siblings around the island.
"It'd be really nice to play and have them come and watch my games because usually all of the meets that we go to, they are overseas."
This year is her first time back with the team after taking time to finish her degree, and as such Tuitama-Alsop will play her first game for Samoa in Samoa since 2011.
"Eight years now since they've seen me play, it's exciting," she said.