Indepence Touch Tournament about family fun
The second annual Bluesky Independence Touch Tournament was held today with 10 teams from youth groups, families and businesses coming together to compete.
Samoa Touch Rugby Incorporated (S.T.R.I.) President Mailata Michael Wulf said the event is a family get-together for the community to take part in over the long weekend.
"Today was primarily for people who have never played touch before.
"It's an event for everyone, not just the elite players."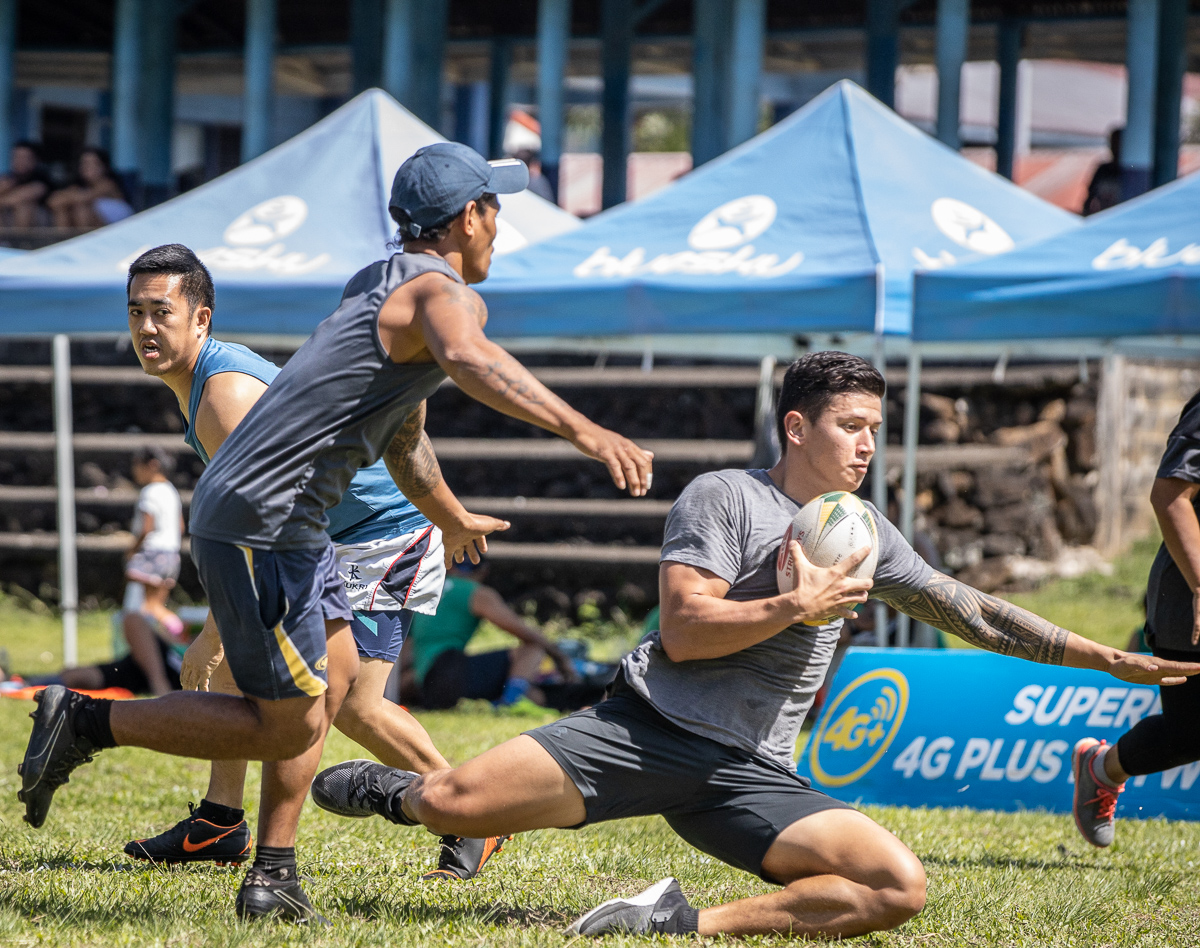 Even children got a run out today, and per competition rules the elite players had to wear bibs and only two could be on the field for a team at a time.
Mailata said they welcomed the participation of national team representatives.
"It's good that they come mix [with everyone], bring their families over."
He said the tournament was well attended in the leadup to the Pacific Games.
"We are hoping that these will be the same crowd that will be coming to watch the Games."
S.T.R.I. had a sausage sizzle fundraising for their Pacific Games campaign as well.
The event was supported by Bluesky, Joe's Gym and Naydith Events who supplied prizes, and Happy Kids brought a bouncy castle along.