Samoa 7s still alive in Paris
The Manu Samoa 7s are through to the Cup quarterfinals at the Paris Sevens, where they will take on South Africa at 11:34 pm tonight.
They followed up their 19-21 win over Canada with a 33-14 loss to the U.S.A and a 31-12 win against Spain overnight.
Samoa took the lead against the U.S.A. with a try to Alamanda Motuga, one of Samoa's standouts on Day One.
But the overall World Rugby Sevens Series Title contenders U.S.A. put on four tries in a row either side of halftime to pull away from the Manu, despite Joe Perez's late five-pointer.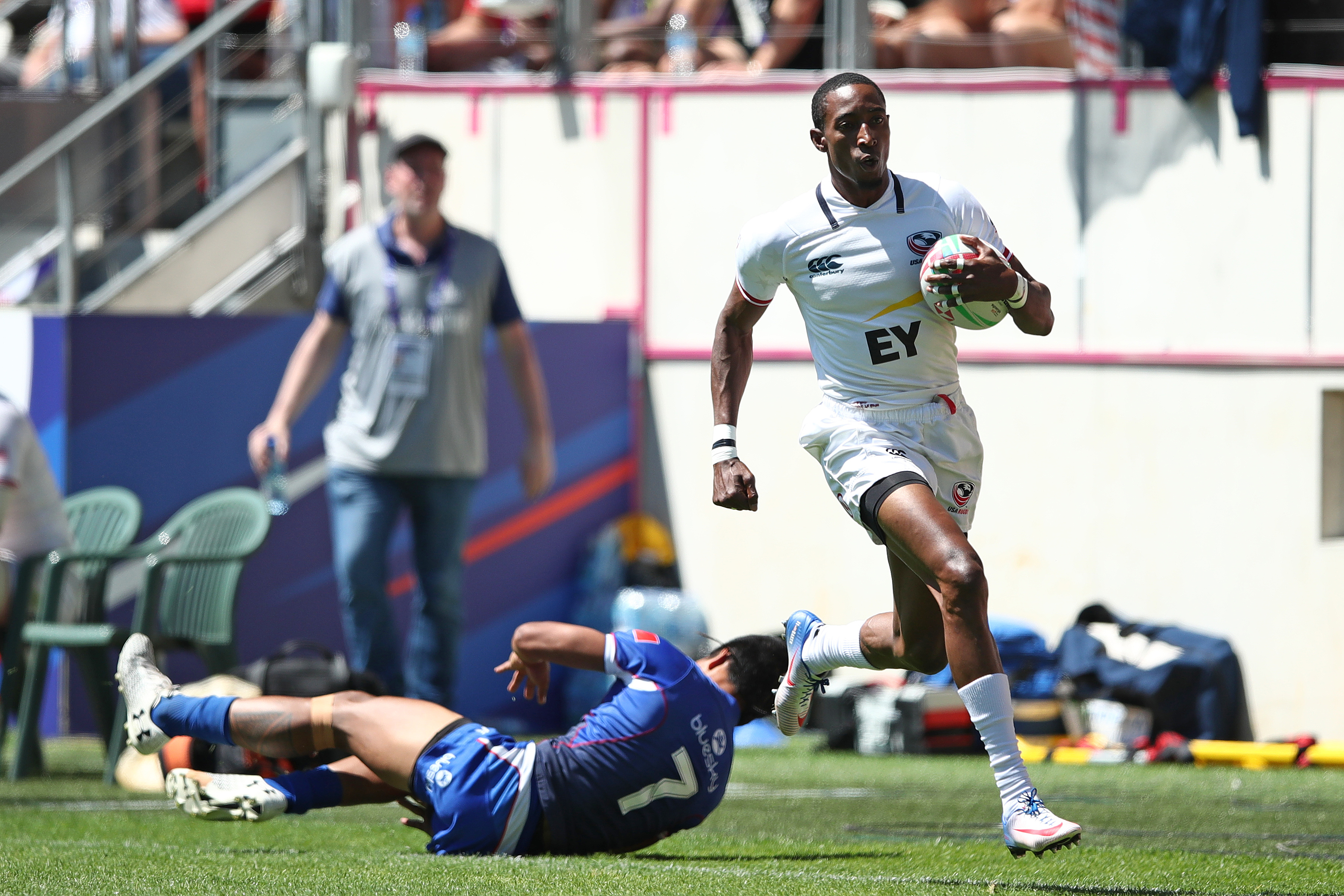 Samoa all but confirmed their quarterfinal spot in the first half of the Spain game, with John Vaili, Tila Mealoi and Tomasi Alosio all scoring tries to give the Manu 7s a 21-5 lead at the break.
Elisapeta Alofipo struck first in the second before another Alosio try completed a good win for Samoa.
Quarterfinal opponents South Africa went undefeated to top Pool B, and Samoa will have a tough task ahead looking for their first win over the Blitzbokke this season in their sixth attempt, including two losses in previous Cup quarterfinals.
They are keen to end the 2018/2019 Series on a high though, and the 2016 Paris Sevens was the last time the Manu Samoa 7s lifted a tournament trophy.
Samoa's chances of reclaiming sixth in the overall standings have taken a boost with Australia going winless on Day One.
That puts Australia in the bottom half of the draw, where the best they can finish is ninth.
Samoa can guarantee they'll finish above Australia overall with a fifth place finish in Paris.