Local college star struck ahead of Seki Fest
Students from Church College Pesega and Middle School Pesega had the opportunity of a lifetime to see international music stars who are in the country to perform at the Seki Fest Music festival this week. 
Held at the college's hall yesterday, the group comprises of Adina Thembi Ndamse, Poetik, Victor J Sefo, Jay Emz, Wayno, Ezy, DJ Kayoz, DJ 651, Moeachokes, Den Den,  Jae T, J King, and DJ Peter Gunz.
The Festival is organised by Niko Misa and Peter Papalii, better known by his stage name Peter Gunz, who have both strived to bring home overseas-based Samoan artists. 
One of the performers, Leifi Ventry Poetik Parker who goes by the stage name Poetik, said coming back home meant everything to him.
"Performing in the concert is my way of giving back to the community or the people of Samoa," he said.
Adina had the chance to perform her hit song in Samoa "killing me softly" for the students and teachers.
The 29-year-old from Ghana said she hopes to inspire the young people to pursue their dreams in music.
"I love Samoa; it's very beautiful just like the people and it already feels like home."
Church College Pesega Principal Siakisone Taleni said the visit from the performers was a rare occasion.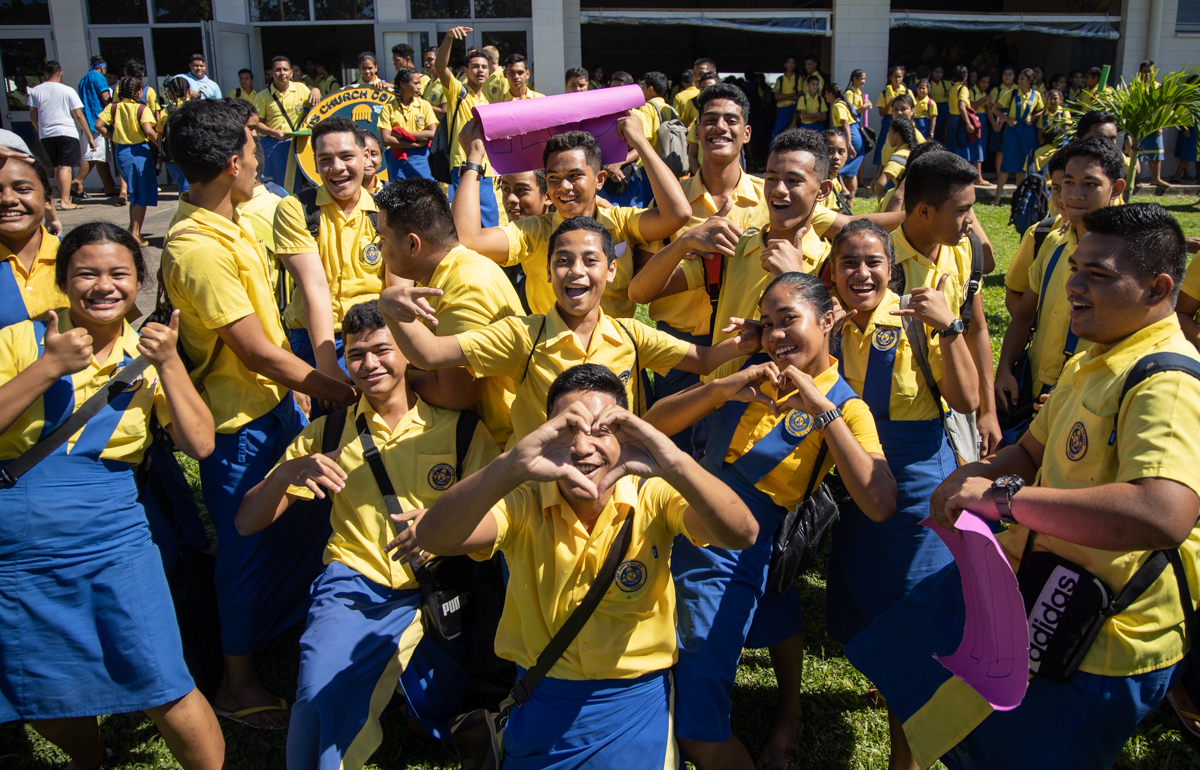 "We are all aware that the students had greatly anticipated the visit, not only from Adina but from all the other international artists.
"It is a chance for them to witness a variety of musical talents and become inspired and motivated, because music is part of our school curriculum and they could see that there is a future for them in music.
"This was also a treat for the students and they enjoyed their visit because not all the students will get the chance to go to the concert," he added.
The group of artists will perform on Friday at Taumeasina Island Resort.