Samoa marks International Nurses Day
 Samoa celebrated International Nurse's Day with a church service at the Matafele Methodist Church in Apia on Sunday.
The marking of International Nurses Day coincided with Mother's Day celebrations in Samoa and around the world. 
The International Nurse's Day service was led by Rev. Mariota Sia'ea and was attended by the Minister of Health (M.O.H.), Faimalotoa Kika Stowers, Director General of the M.O.H. Leausa Dr. Take Naseri, Samoa Nurses' Association President Solialofi Papalii, and nurses from all over Samoa. 
According to Nurses' President, the theme for this year's celebration is "Nurses: A voice to Lead Health for all".
"It is very significant that nurses should conduct their work with the utmost honesty and righteousness in using their knowledge and skills to achieve competence in nursing standards.
"But always remember to keep in mind that the safety of themselves is just as important as the safety of the Samoan people," she said.
The Minister applauded the hard work and commitment by the nurses day and night at the various hospitals throughout the country. 
"We give thanks and praise to our Heavenly Father for blessing us with this day so we can celebrate together with the world International Nurses Day 2019.
"On this day, we also take time to remember the past especially all the hard work by those in who made significant contributions by offering their lives to save others. The work we do today will benefit the future generations.
"Every year we remember Florence Nightingale who offered her life of service to saving lives," said Faimalotoa.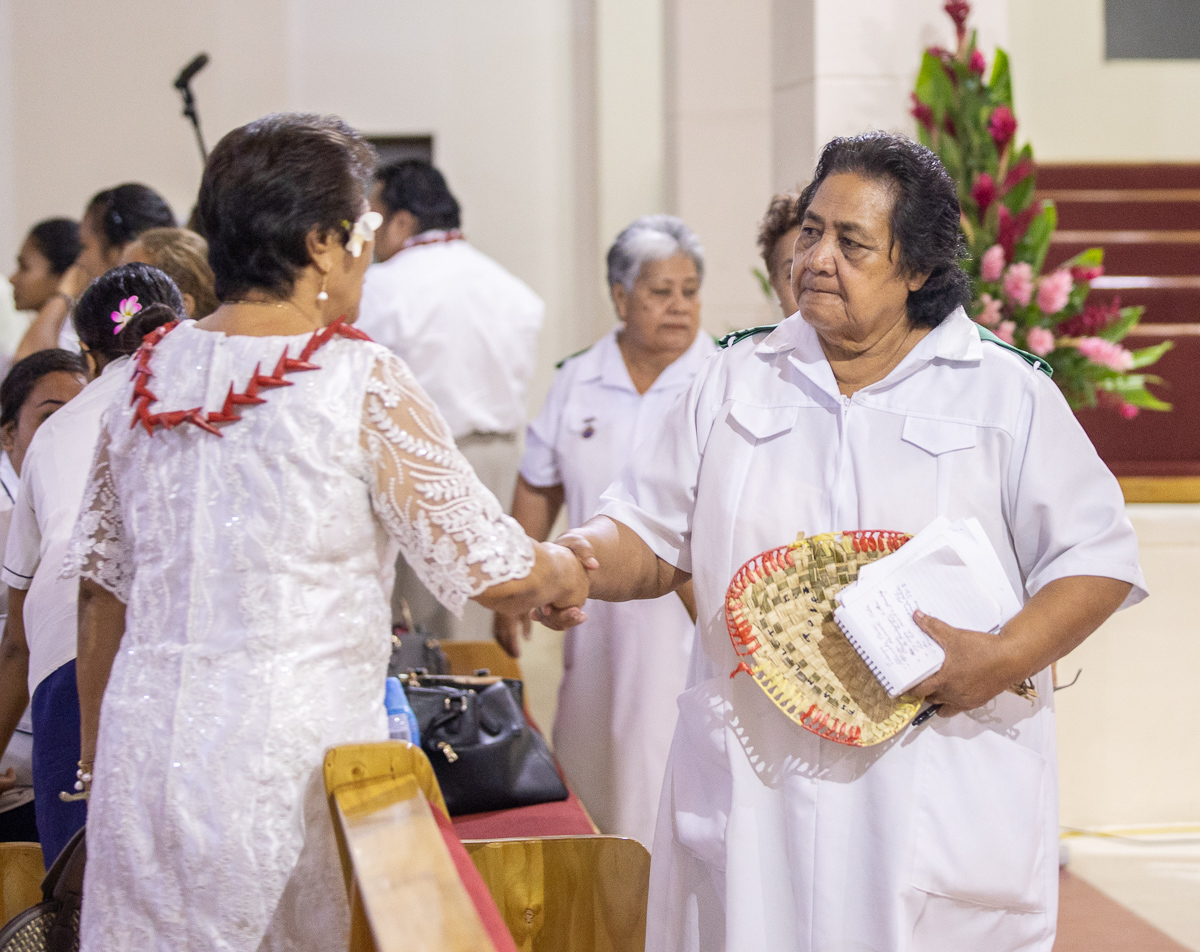 Faimalotoa stated that the roles of nurses are very significant because it deals with taking care of sick people which is not easy.
"The work that nurses do is very hard and difficult, there are times when there is not enough rest but you were chosen for your competence and knowledge and skills which are qualified to care for the lives of our Samoan people. 
"Let us work together to make the health services provided to our people better and great.
"I pray the Lord bless each and every one of you in celebrating your special day together with all the mothers in Samoa."