Police launch investigation at Football Federation Samoa
The Police has launched an investigation into allegations at Football Federation Samoa (F.F.S.) in connection to internal issues under the previous management.
The investigation was confirmed by the Police, responding to questions from the Samoa Observer.
"The Ministry of Police confirms that it is currently investigating the matter and the investigation is yet to be completed," a Police statement said. "It is anticipated that the matter will be referred to the Attorney General's office for their legal opinion."
The Police statement did not specify what "matter" they are investigating and how long the investigation is likely to take.
F.F.S. interim Chief Executive Officer, Andy Ripley, declined to comment on the investigation. He referred all queries to the President of F.F.S., Papali'i Leslie Petaia. Contacted for a comment, Papali'i declined.
"As I had earlier mentioned in my previous email, I have no comment to make at this stage as there is an internal process that is currently being undertaken and we would like for that to be completed as soon as possible," Papali'i said.
"As per your email request, unfortunately I have not been briefed on any information obtained or you have obtained from Police and at this stage have no comments to make.
"I will let you know when the time is right for me to speak to the media."
The investigation comes two months after the changing of the guard at F.F.S.
Papali'i took over as President from former President, Reverend Laupama Solomona while Mr. Ripley replaced former C.E.O, Faumuina Michael Kapisi.
The Samoa Observer understands that part of the investigation is looking into the acquisition and use of assets – including vehicles. It is also understood that the investigation is looking into the time it had taken the former President to return his F.F.S-issued vehicle – among other matters.
Asked for a comment, Rev. Laupama said he has already returned the vehicle.
"I was voted out," he said. "And I turned the vehicle back in three or four weeks after the election as I was waiting for a handing over period."
Rev. Laupama declined to offer further comments.
But the former Chief Executive Officer, Faumuina, said there was "nothing sinister" about the Federation getting vehicles during his tenure. He explained that the Federation bought three Ford Ranger vehicles during his time.
"One was my car for about four years. The other car was the President's car," he said.
The President's car though experienced mechanical problems, Faumuina said, and it was down "for months."
"He was using one of the office vehicles, the vans and so it was not optimal for us to continue to operate with him using a van we were using for our programmes," Famuina explained. "So I made the decision, and we discussed it that we're getting another car to replace his vehicle that was down."
That's how the third Ford Ranger was bought. The former C.E.O. defended his decision when asked whether it was necessary to purchase a brand new Ford Ranger.
Said Faumuina: "Whether that's necessary or not, you know we've got the funding for it and it's up to debate what people think, we either got a cheap car or a different car.
"We bought him a car before and we paid it off, and even with my car we've paid it off, and there's nothing dodgy about that."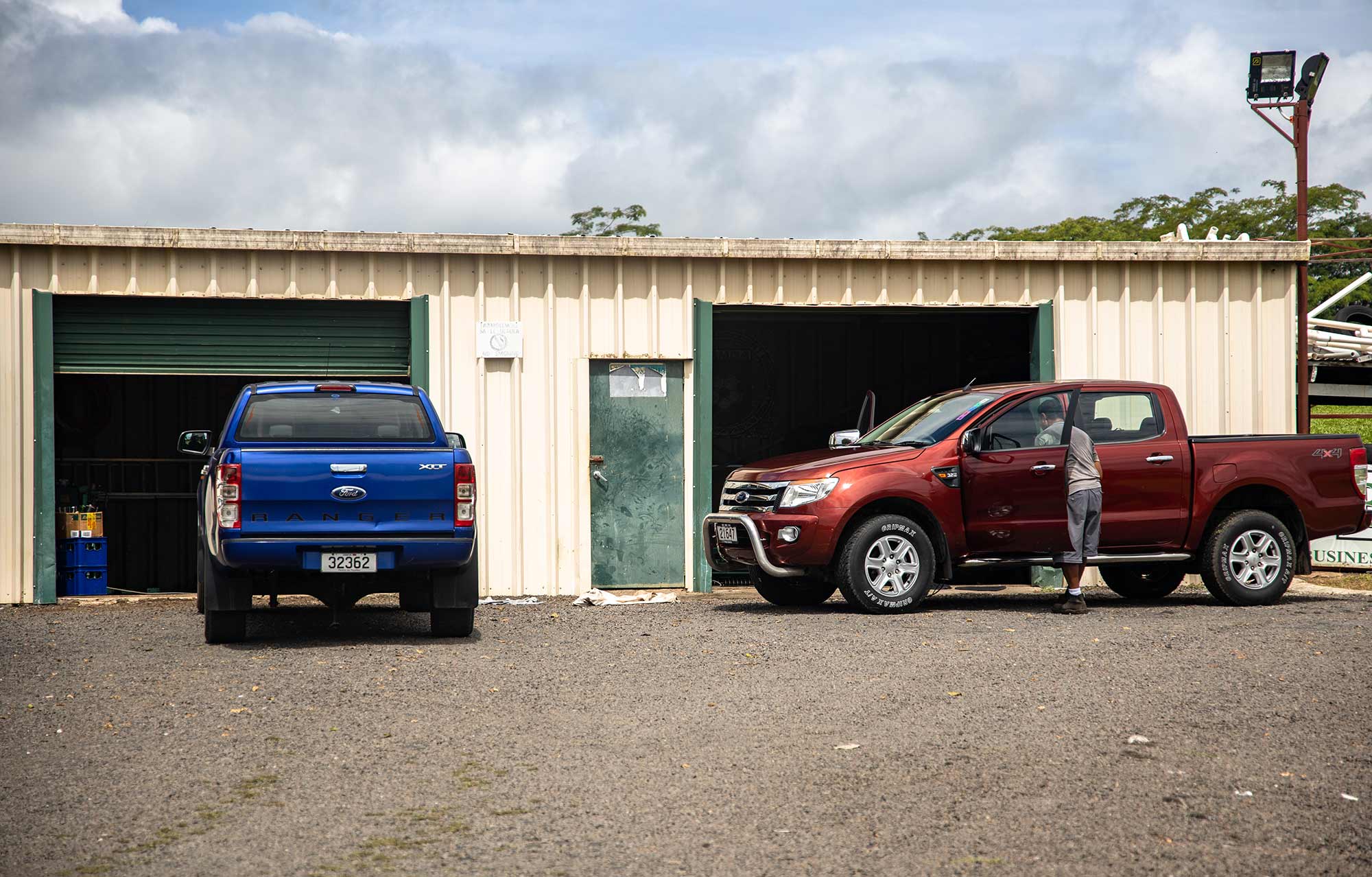 Faumuina insisted that during his time as C.E.O., everything was done by the books.
"Our track record will speak for itself," said Faumuina.
"We have received all the funding we needed and we have done all the (necessary) reporting. We have two audits a year. And the scrutiny that F.I.F.A. does is way more than anyone else. The level of details that we need to go into what we're using the money for and where is it going, it's all there, we are fully compliant."
Although he is no longer the C.E.O., Faumuina said he is still helping the Federation when and where they require his services.