Tough week for Samoa at Touch World Cup
With just two pool games remaining for Samoa's open mens, womens and mixed teams at the Touch World Cup in Malaysia, only the mixed team is in position to go on to the tournament finals.
The mixed team, which is primarily made up of Australian-based Samoans, has won all but one of their eight games through the first four days of the round robin, which puts them in second place in Pool B behind New Zealand (who beat them 4-15).
They will play Ireland and China (streamed live on YouTube) at 4:20 pm and 10:30 pm Samoan time today, and will be expecting to pick up the two wins that will secure them a semifinal matchup against likely opponents Scotland tomorrow.
Link Tausalasamoa Daniells of Faia'ai, who plays for Cairns Touch in Queensland, and wing Jayde Afele of Faleula, who plays for Westmead Sydney Touch in New South Wales, have top-scored for the mixed team so far with 10 touchdowns each.
In contrast, the womens team has struggled with one win from their five games so far.
Currently sitting seventh in Pool A of the open womens division, they need good results from their games against China at 3:30 pm and Japan at 8:10 pm to have any chance of a top ten finish.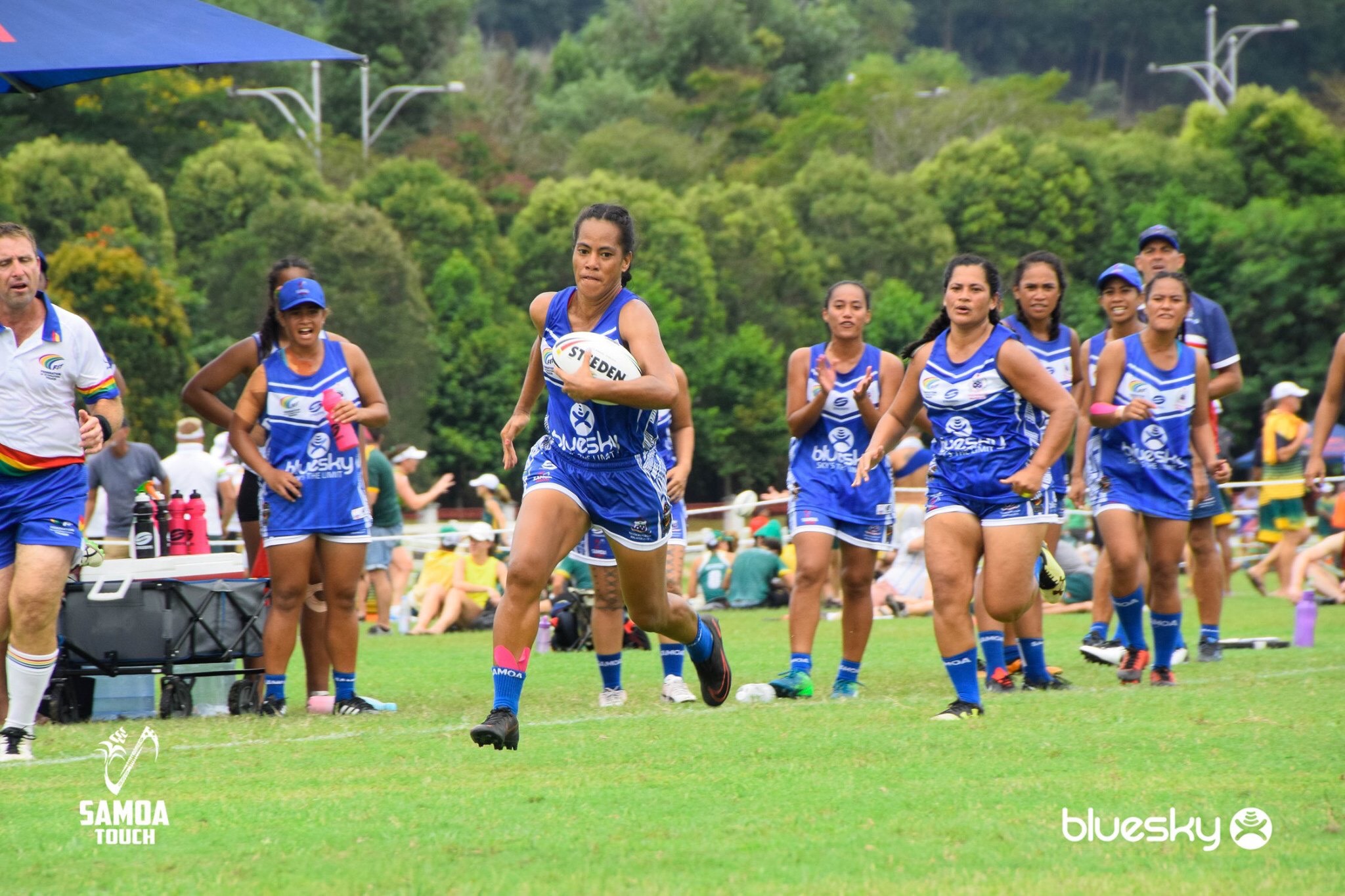 Link Sabrina Reupena of Poutasi, Papa Sataua and Alamagoto, who plays for Glee in Samoa, has top scored for the open womens team with three touchdowns
The open mens team have also taken just one win from their five games, leaving them fifth in Pool A.
With games against Fiji at 3:30 pm and Scotland at 7:00 pm today, the best they can now achieve is keeping that fifth spot, and locking in a playoff for ninth overall tomorrow.
Link Tamatoa Ropati of Toamua, who plays for Wairere Touch in New Zealand, leads the team in scoring with 10 touchdowns.