Sacred Heart College brings Polyfest dance to Samoa
The cancellation of the Polynesian Festival in Auckland, New Zealand last month did not dampen the spirits of a dance group made up of students.
After the dance troupe from New Zealand's Sacred Heart College were advised of the cancellation Polyfest due to the terror attacks in Christchurch, they set their eyes on travelling to Samoa to perform for selected audiences.
The leader of the group, Augustine Leger, said it was an initiative of the parents to bring their children to Samoa to connect with their culture and to perform for their families in Samoa.
This is the first time for a group from Polyfest to perform in Samoa and their  performance at Saint Therese Retreat was a success with more than 300 people turning up on the night. 
Group member, Firoz Viane, told the Samoa Observer that they were excited to see the response from the public and the big turnout. 
"I'm very happy with the boys because for some of them, this is their first time coming so I'm happy that they're finally learning and connecting to our culture and traditions," he added.
Instead of just performing the Samoan dances, the students were also given the chance to experience the Faasamoa themselves and have a feel of their homeland and heritage.
Mr. Leger said for five of the boys, this their first time in Samoa and it is their intention to show and guide them into the Fa'asamoa.
A parent and a member of the group, Ana Leilua, said it was great seeing her son connect and enjoy the experience of his homeland for the first time.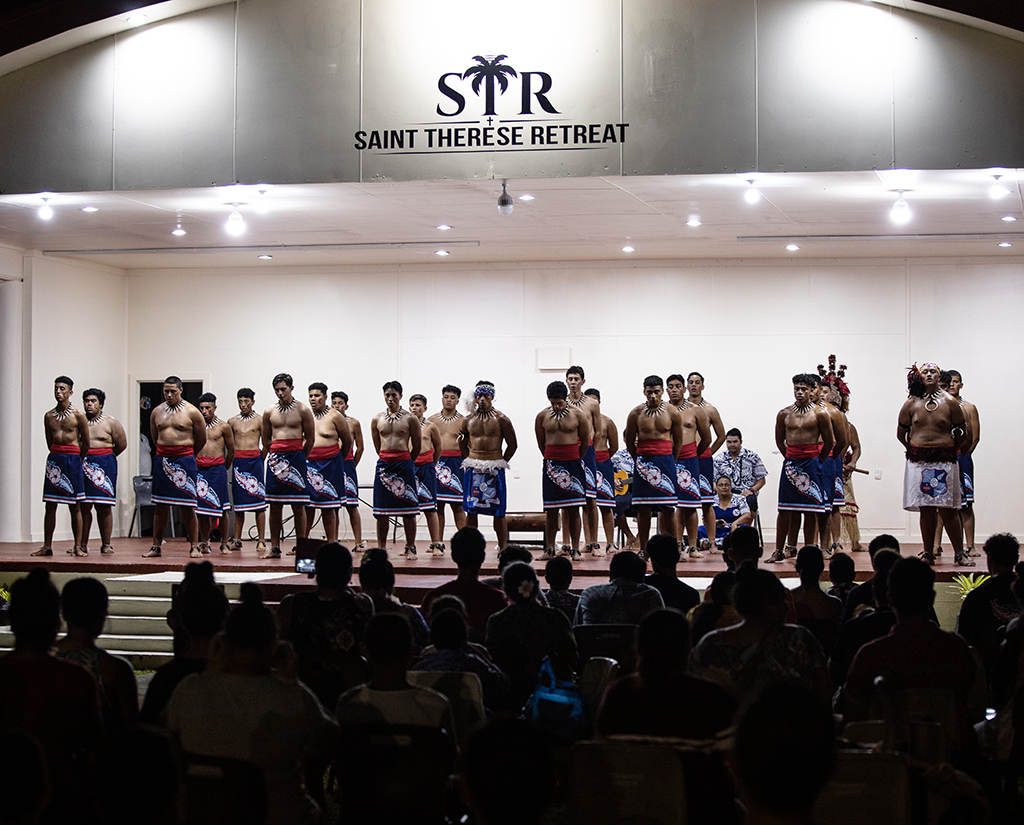 Her son Lopati Leilua is 17 years old and his mother's village is Matafa'a. He said he is loving the experience and the beautiful sights of his country and he wishes to return for a second visit if possible.
Rosalina Papalii, 75, from Leulumoega attended the show to watch his children from New Zealand perform and was grateful for the opportunity.
"It's something very important and I thank the committee for bringing the kids over to Samoa where most of them were born and raised," she said.