Parliamentarians attend development goals seminar
Prime Minister Tuilaepa Dr. Sa'ilele Malielegaoi has encouraged Members of Parliament to fulfill their duties within their constituencies diligently, as a seminar got underway to explain linkages between local and international development paradigms. 
Giving the keynote address at a two-day seminar at the Tanoa Tusitala in Apia on Wednesday, the Prime Minister said strengthening leaders' understanding of the linkages between global development paradigms such as the Sustainable Development Goals 2030 and national priorities are important for Samoa. 
"Previously in August 2018, a seminar which focused on the SDG 2030 agenda was implemented to highlight the practical and strategic linkages to our SDS 2016-2019 and the significant roles of parliamentarians.
"Strengthening our understanding of these linkages positions us in a relatively better stance to ensure that we do contribute as much as we can as leaders in achieving mission and vision set out strategically for our country across all sectors as contained in our SDS 2016-2019," he said.

This is part of a series of seminars on the four priority areas of Samoa's SDS 2016-2019 focusing on cross cutting economics, social, infrastructure and the environment.
"It's important that we communicate these goals to our districts, as this is what we are vying for to achieve the 2030 SDGs, so by that time, Samoa's flag may be paraded proudly as we say the things we have achieved; but all of this relies on us, leaders of the country.
"This is why these seminars are important, so when we can go out to our constituencies, we do not repeat what happened in Gataivai where when our government went over to implement long term plans to answer to 2030 sustainable development plans, their MP  had nothing to say. 
"The MP was present, but it was obvious the MP had not done his duty. He should have told his constituency that the man who stood up and talked about the matter did not understand what he was talking about," the Prime Minister added.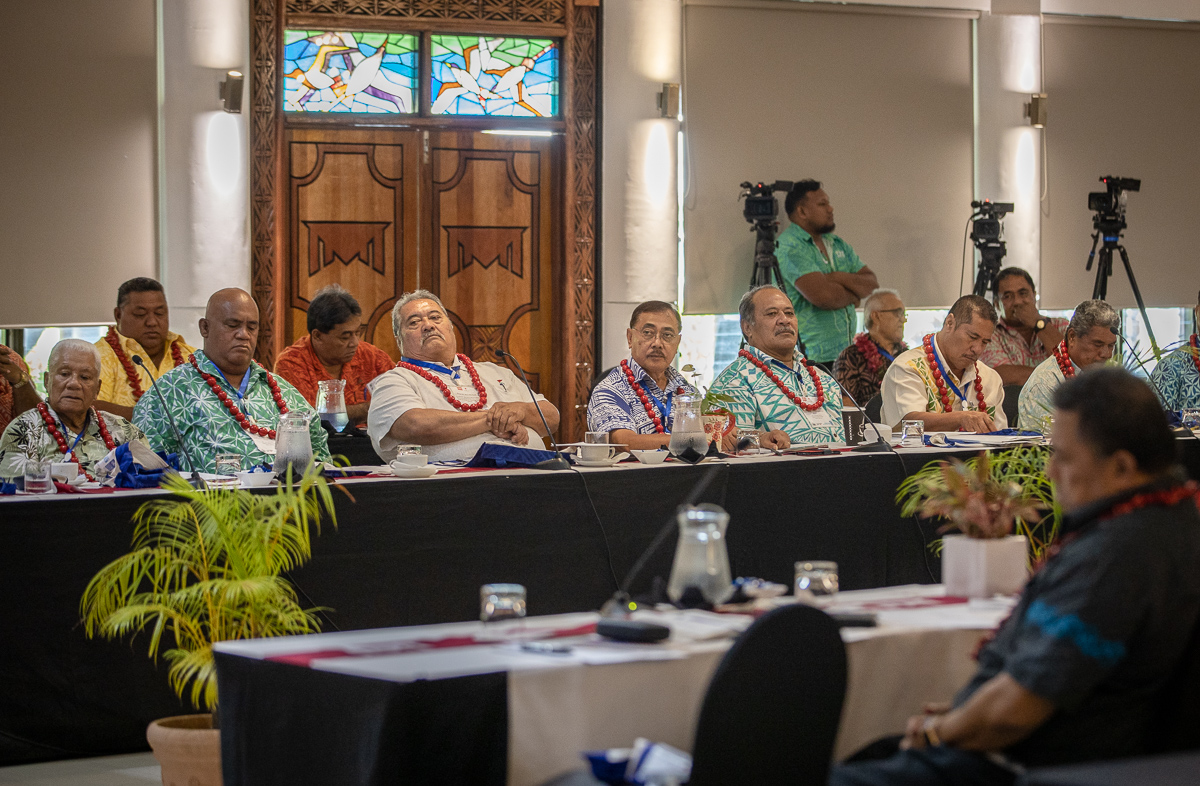 He advised Parliamentarians to "lead by example", especially when tackling pressing issues such as climate change that Samoa is continuing to address. 
"That's why it's important for all of us to fulfill our duty, to go out to our constituency to lead by example. 
"Do not just leave matters to our mayors, but let us go out there and meet with them during village council meetings, to communicate to them these critically important matters that we deal with. 
"[Then], we're the only ones that understand it, and not our villages out there," he said. 
The Prime Minister noted and commended the presence of personnel from the various Government ministries and regional partners in facilitating and assisting in the two-day seminar, and made special mention of the Speaker, Deputy speaker and the Legislative Department for the commitment to provide support for the Members of Parliament. 
"Ongoing financial and technical assistance from our donor partners such as the government of Japan, Australia and the UNDP and the implementing agency to facilitate such program is acknowledged with much gratitude," he added.
Remarks  were also made by the Japanese Ambassador in Samoa, Maugaoleatuolo Shinya Aoki as well as UN Residents Coordinator – Dr Simona Marinescu. 
The seminar specifically targeted Members of Parliament on the "Overview of Economic Priority Area of the Strategy for Development of Samoa (SDS), and strives to highlight their role in leading economic developments for their constituencies as well as advancing the 2030 Sustainable Development Goals (SDGs).